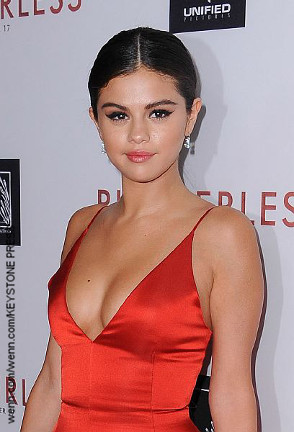 At 22, Selena Gomez has accomplished more than most. She starred in Disney Channel's popular series Wizards of Waverley Place and also has a number of feature films under her belt, including Monte Carlo, Hotel Transylvania and the controversial Spring Breakers. However, while promoting her upcoming film Rudderless, Selena discussed how she has haters on social media. And what's strange else is that these haters are grown adults!
Don't understand how they could do that? Neither can Selena, who told E!News, "It's grown-ups and I don't get it. It just baffles me. I wish I could just sit them down and say, 'What were you doing at 15? What were you doing at 18? What were you doing at 21?' Because I can guarantee you it's not half of what I've done."
Touché! Success is the best revenge after all.
Even though Selena has both her professional and personal life scrutinized on social media and admits that, it sometimes affects her, she has no plans to leave anytime soon. "Maybe when I'm older, but I think right now I want to be that person for those girls and for my fans," Selena says, "It's nice to be able to connect with my fans. I'm a part of it. I'm totally involved." And with 23.7 million Twitter followers, 16 million on Instagram and more than 64 million fans on Facebook Selena certainly has a far reach. ~Janine Wyslobicky