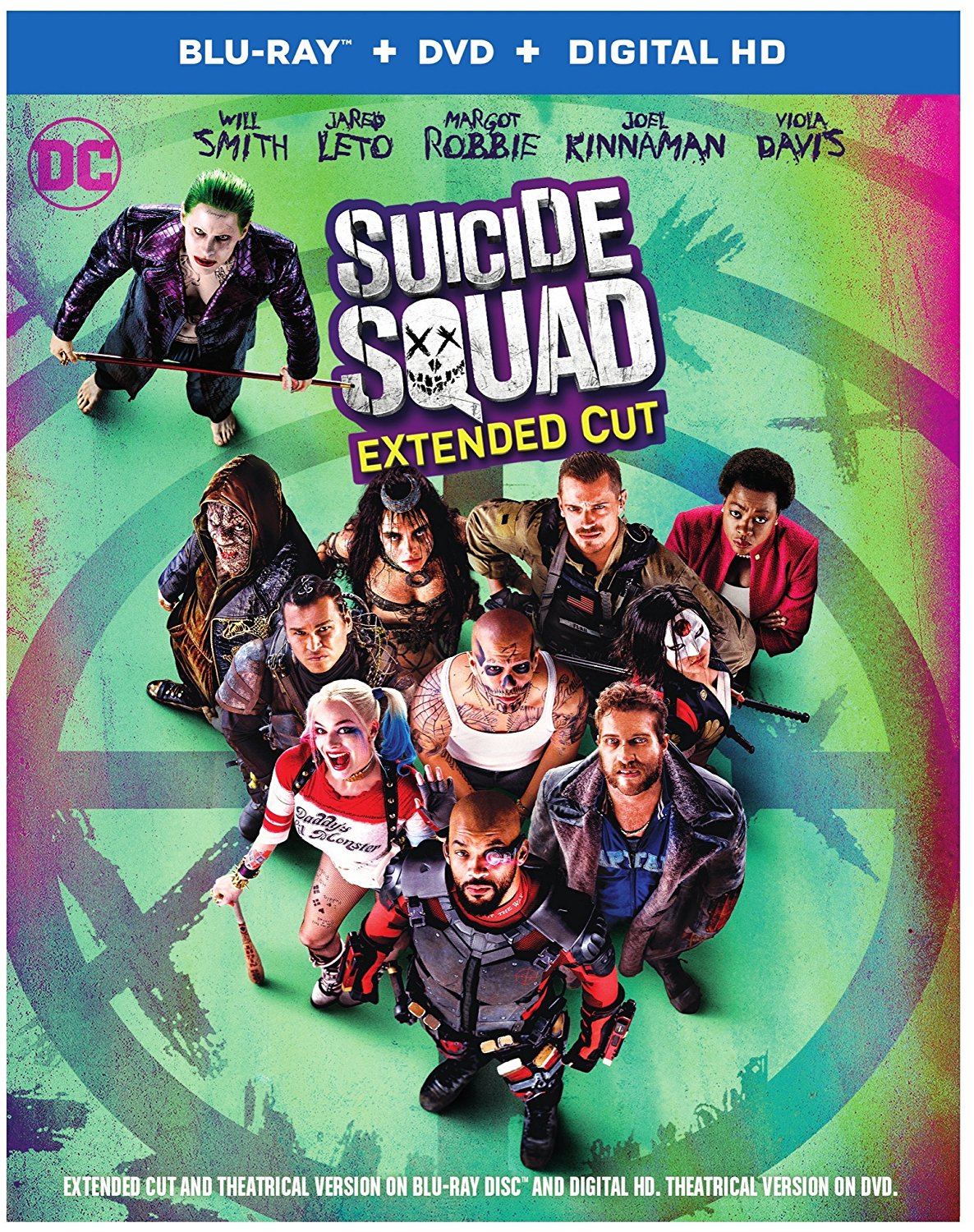 As much as we love to cheer on heroes, sometimes we need to enjoy the devious plans cooked up by the crazies. Suicide Squad is a story of the villains who are "worst of the worst" and you'll still enjoy rooting for them.
When the country is faced with a strong, unbeatable force, U.S. intelligence officer Amanda Wallace (Viola Davis) comes up with a plan to use the most powerful incarcerated super villains at their disposal. In return, the villains are promised reduced prison sentences.
The team includes Deadshot (Will Smith), Harley Quinn (Margot Robbie), Killer Croc (Adewale Akinnuoye-Agbaje), Captain Boomerang (Jai Courtney), Katana (Karen Fukuhara), El Diablo (Jay Hernandez) and Slipknot (Adam Beach). Of course, they find it difficult to abide by the rules, but Rick Flag (Joel Kinnaman) ensures that the rules are followed and if anyone tries to double-cross them and leave, they will be killed.
The Joker (Jared Leto) has his own agenda as he tries to win back Harley Quinn while the Enchantress (Cara Delevingne) tries to save her brother and wreak havoc on the entire city. It's up to the bad guys to save the city and gain their freedom.
Suicide Squad is an action-packed film filled with a team of actors that entertain you with their witty one-liners and on-screen rapport. There is as much action as there is drama and comedy. Will Smith, equipped with twice the charm and charisma as a lead villain, is the glue holding the team together.
For her part, Margot Robbie did a fantastic job as the psychiatrist-turned-psychopath who enjoys the prospect of the wild hunt. She brings the humor and the crazy to the team. I was very surprised by her performance. If there was anyone who performed their role to the tee, it would have to be Margot as Harley. She even won the Critics' Choice Award for Best Actress in an action movie.
As much as Jared Leto was admirable and well-liked as The Joker, I wish he had more screen time. He scored a few scenes, but was forgotten soon after. He wasn't the main bad guy and there's no room for more than one in this action-packed film. For her part, Viola Davis kicked ass as the lady in charge. She was the real deal and I wasn't surprised, given her past performances.
Joel Kinnaman was the icing on the cake. He was hilarious and I always enjoy watching his performance. Even though he wasn't a part of the supervillain gang, he had good chemistry with the guys and that led to some hilarious scenes.
I may have set my expectations too high for this film, but I sure wasn't disappointed. Suicide Squad was definitely a great watch. Overall, I would say this was an entertaining film that you should watch with your own gang of misfits. The Extended Cut, which has an extra 13 minutes of footage, is the best part and shouldn't be missed. It gives more insight into Harley as she tries to figure out why and how the villains got to where they are. There is also more of the beloved Joker who realizes he needs Harley in his life. I would have liked to have seen this in the theatrical version.
We also get to see more of the budding friendship/hateship between Deadshot and Rick Flag, which is a fun little snippet. I'd also say watch out for the Explosive Extras on the Blu-ray. Task Force X: One Team, One Mission is an insightful history of each of the supervillains, Squad Strength and Skills is a look at how the cast members get into shape for their role and my favorites are a cute short on the history of Joker and Harley in The 'It' Couple of the Underworld and Chasing the Real, which gives a behind-the-scenes mini featurette as writer/director David Ayer reveals his techniques for creating an authentic surreal world.
Enjoy a trip with the bad guys and check out our red carpet interviews with Will Smith, Margot Robbie and director David Ayer. If you have seen the movie and would like to review it, click here. ~Marriska Fernandes