The Divergent Series: Allegiant leads this week's new trailers
By Tribute on February 19, 2016 | Leave a Comment
The epi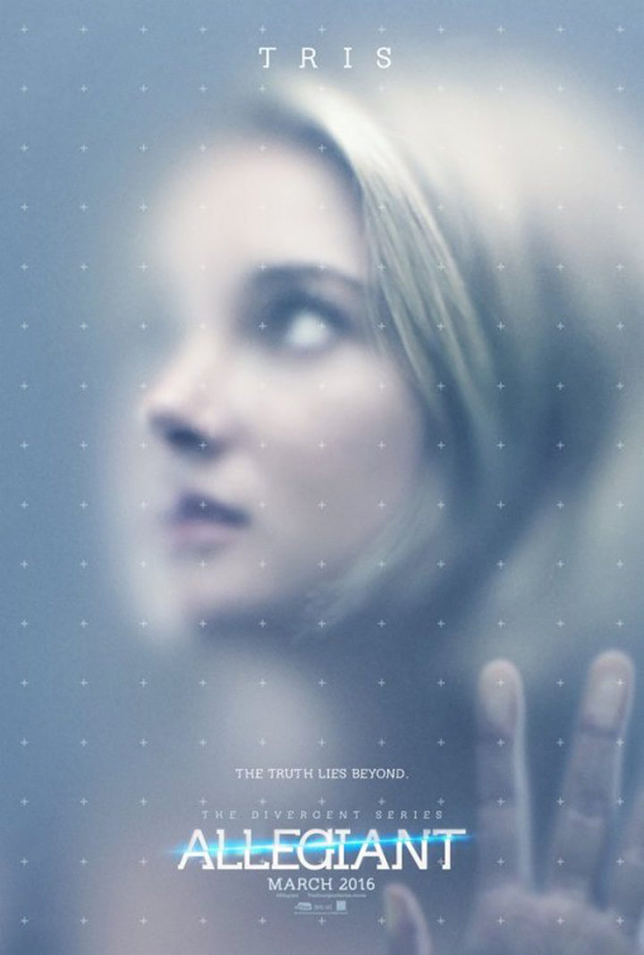 c final trailer for the sci-fi flick The Divergent Series: Allegiant is the first of several new trailers to hit Tribute.ca this week, and it's not Divergent Tris (Shailene Woodley) who's in danger anymore — it's her non-Divergent loved ones.
The premiere trailers for two romantic comedies have been released this week. First, the ensemble dramedy Mother's Day, which boasts an all-star cast, including Jennifer Aniston, Jason Sudeikis, Julia Roberts and Kate Hudson. Next is Mr. Right, starring Sam Rockwell as an eccentric hitman, and Anna Kendrick as the woman who falls for him.
Paul Reubens is back as the beloved Pee-wee Herman in the premiere trailer for Netflix's comedy Pee-wee's Big Holiday. And for more family friendly fun, we've also got a teaser trailer for the upcoming animated musical, Sing, about a singing Koala bear, voiced by Matthew McConaughey.
Here's a list of the latest trailers:
1.) The Divergent Series: Allegiant
2.) Mother's Day
3.) Mr. Right
5.) Colonia
6.) Demolition
7.) Midnight Special
8.) Sing
9.) Cabin Fever
10.) Bastille Day
11.) Absolutely Fabulous: The Movie
The Divergent Series: Allegiant- Unhappy about the way the city is being run, Tris (Shailene Woodley) and Tobias (Theo James) escape into the world outside of the fence and are taken into protective custody by a mysterious agency known as the Bureau of Genetic Welfare. While there, they discover that Divergents are people with pure blood and the rest of the population has unpure blood as a result of DNA mixing that occurred generations earlier in an effort to weed out unfavorable behaviors and attitudes. After undergoing DNA testing themselves, they discover something that changes the way Tobias sees himself.
Mother's Day- An ensemble romantic comedy following the lives of mothers and daughters in interconnecting stories leading up to Mother's Day.
Mr. Right- Martha's (Anna Kendrick) behavior has gone a bit overboard since her latest breakup. It's only matched by that of the charming Francis (Sam Rockwell). Francis asks her out and it seems likes she's found her perfect match – except Francis is actually rather dangerous. Francis kills the people who hire him to kill people and Martha is just starting to realize it. When Francis is hired by a client who's being chased by an FBI agent (Tim Roth), Martha must decide whether to run away or stay with her sort-of hitman boyfriend.
Pee-wee's Big Holiday- In this epic story of friendship and destiny, a fateful meeting with a mysterious stranger inspires Pee-wee Herman (Paul Reubens) to take his first-ever holiday.
Colonia- Young German couple Lena (Emma Watson) and Daniel (Daniel Brühl) get separated during the Chilean military coup of 1973. When Lena learns that Daniel has been abducted by Pinochet's secret police, she tracks him to a sealed off area called Colonia Dignidad (Dignity Colony). The Colonia presents itself as a charitable mission run by lay preacher Paul Schäfer (Michael Nyqvist) but, in fact, is a torture house and detention center that no one has ever escaped from. Lena makes a bold plan to join the cult in an effort to find Daniel and help him escape.
Demolition- A successful investment banker, Davis (Jake Gyllenhaal), begins to unravel after his wife is killed in a tragic car crash in the drama Demolition. What starts as a complaint letter to a vending machine company turns into a series of letters revealing startling personal admissions. Davis' letters catch the attention of customer service rep Karen (Naomi Watts) and, amidst emotional and financial burdens of her own, the two strangers form an unlikely connection. With the help of Karen and her son, Davis starts to rebuild, beginning with the demolition of the life he once knew.
Midnight Special- In the sci-fi thriller Midnight Special, a father (Michael Shannon) goes on the run to protect his young son Alton (Jaeden Lieberher) and to uncover the truth behind the boy's special powers. Alton wears goggles to keep his powers in check as they run from government agents who think he's a weapon, and religious extremists who think he's a savior.
Sing- To save his beloved, once-grand theater that has fallen on hard times, a koala named Buster Moon (Matthew McConaughey) holds the world's greatest singing competition.
Cabin Fever- A reboot of Eli Roth's 2002 gorefest, Cabin Fever follows five young friends, fresh out of college, who retreat to a remote cabin in the woods for one last week of partying — only to fall victims to a gruesome, flesh-eating virus.
Bastille Day- CIA field agent Sean Briar (Idris Elba) recruits Michael Mason (Richard Madden), an American pickpocket who has come under scrutiny after he steals a bag with a bomb in it. As it turns out, the bomb was made by an undercover police officer. In order to clear his name and get out of trouble, Michael agrees to help Agent Briar, but finds himself in way over his head when Briar gets involved in uncovering a large-scale conspiracy in the action thriller Bastille Day. 
Absolutely Fabulous: The Movie- The British comedy Absolutely Fabulous: The Movie has Edina (Jennifer Saunders) and Patsy (Joanna Lumley) make the transition to the big screen. They are still oozing glitz and glamour, living the high life they are accustomed to—shopping, drinking and clubbing their way around London's trendiest hotspots. Blamed for a major incident at an uber fashionable launch party, they become entangled in a media storm and are relentlessly pursued by the paparazzi. Fleeing penniless to the glamorous playground of the super-rich, the French Riviera, they hatch a plan to make their escape permanent and live the high life forever more!
---
---
---
Similar Articles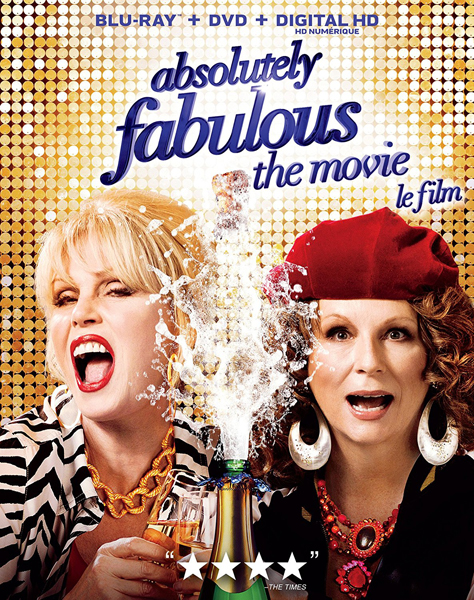 December 2, 2016 | 1 Comment
After lighting up theaters, Edina and Patsy strut their way onto Blu-ray and DVD in Absolutely Fabulous: The Movie, available for purchase now. Check out our review!
---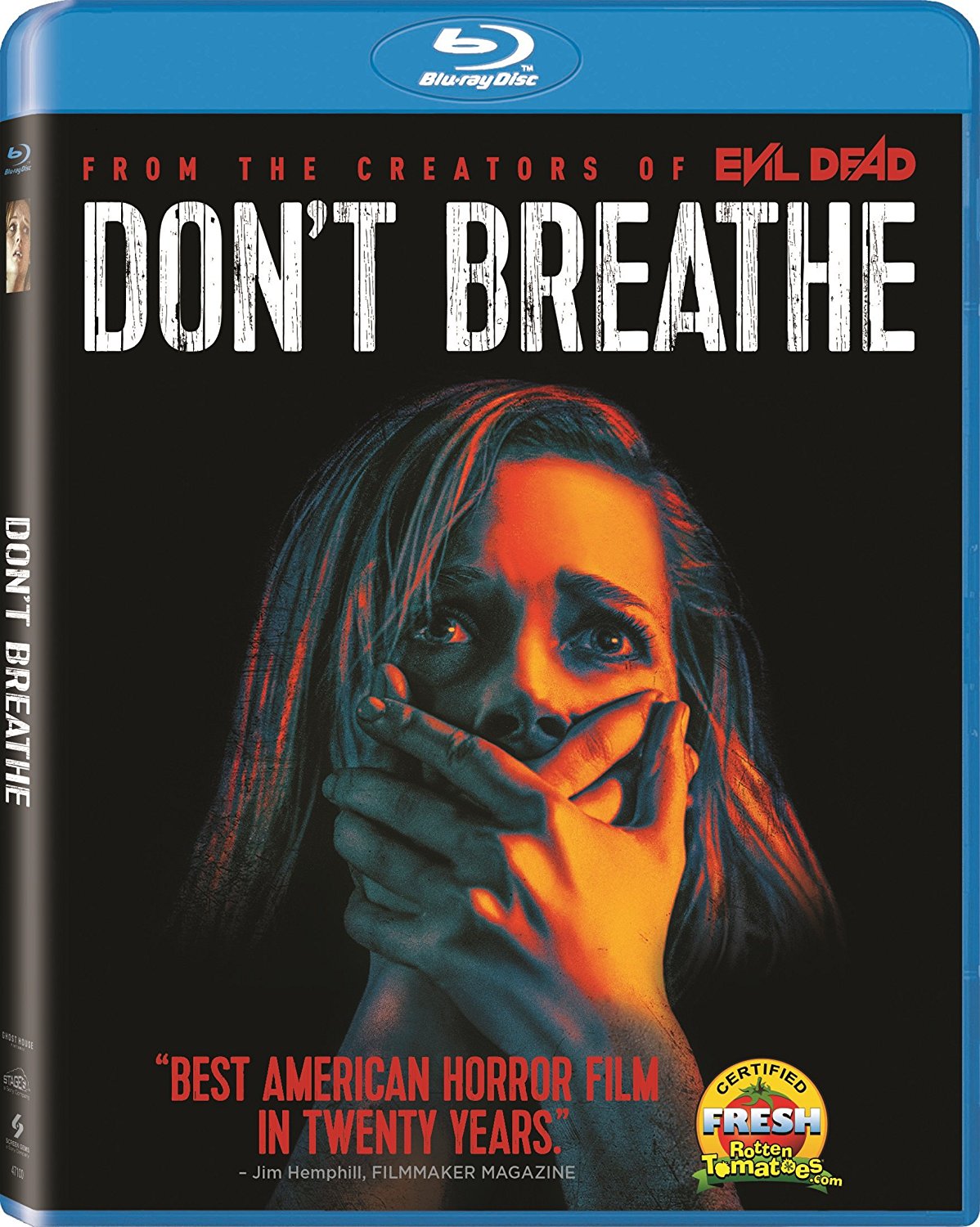 November 29, 2016 | 2 Comments
The thriller Don't Breathe screams its way onto Blu-ray and DVD this week, but is joined by family films like Pete's Dragon and The BFG. Check the full list!
---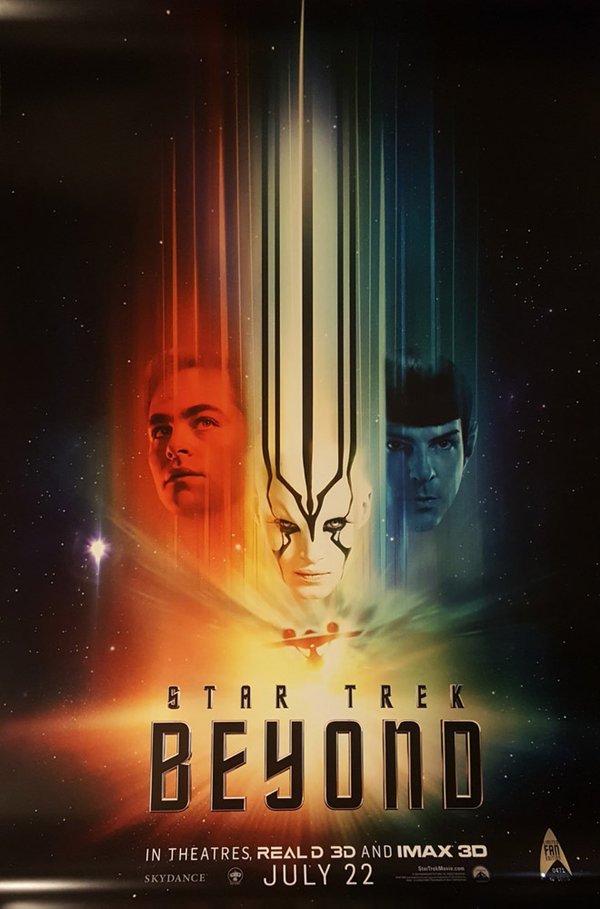 July 22, 2016 | 3 Comments
Starting off with the highly anticipated Star Trek Beyond, we have an awesome list of movies coming out this week for you! From sci-fi, to horror, to comedy and animation, they're sure to fill your craving for a good movie.
---