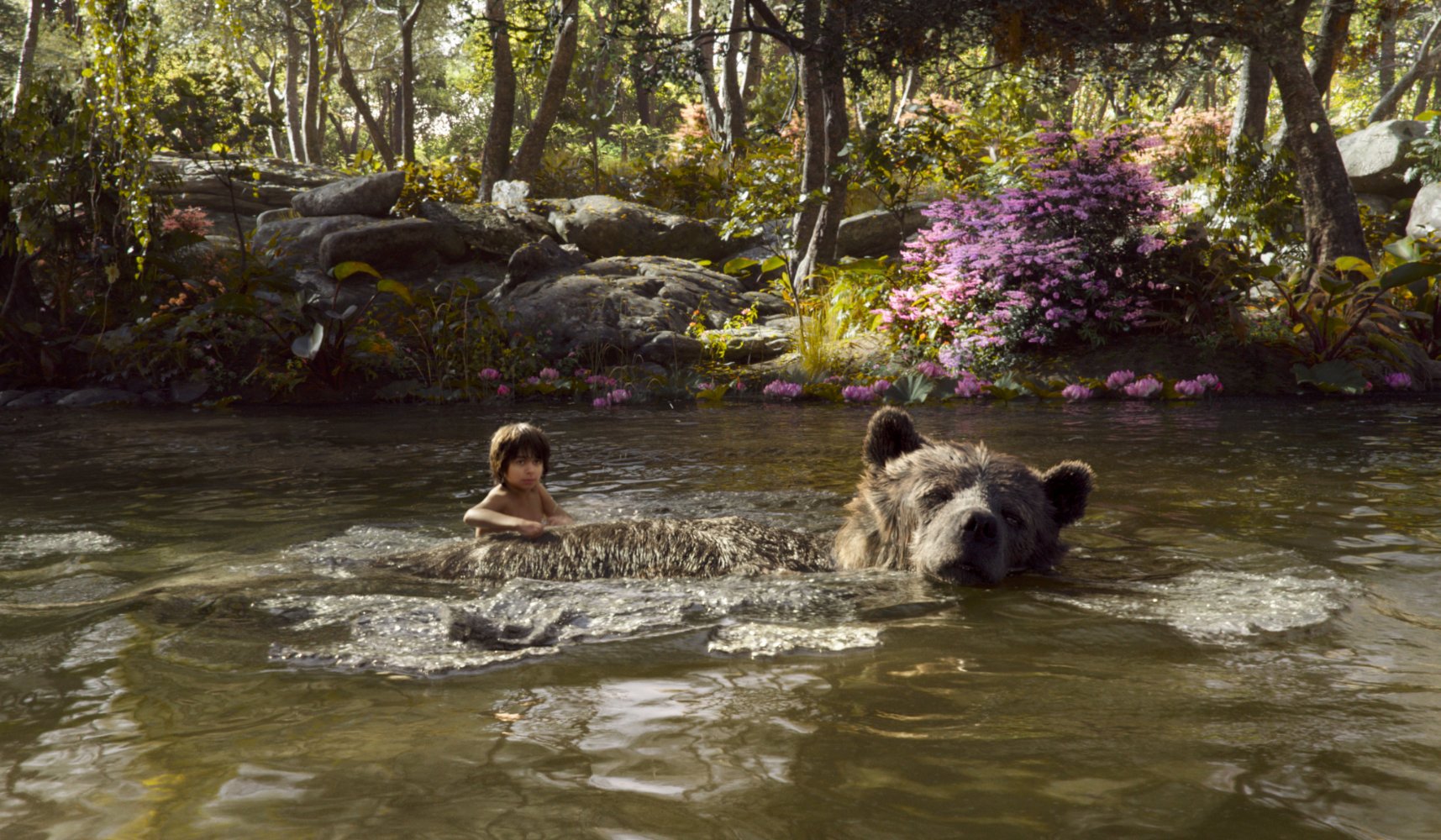 With another big win under its belt, there's no doubt now that The Jungle Book is poised for Oscar gold in the Best Visual Effects category.
The Jon Favreau picture, which features a stellar cast including Bill Murray, Ben Kingsley, Idris Elba, Lupita Nyong'o, Scarlett Johansson and Christopher Walken, nabbed five wins at the 2017 Visual Effects Society Awards yesterday (Tuesday, Feb. 8). Among its victories was the most coveted award of the celebration: Outstanding Visual Effects in a Photoreal Feature.
Other films that received recognition were Kubo and the Two Strings, Finding Dory, Doctor Strange, Moana and Deepwater Horizon.
On the TV side, Game of Thrones matched The Jungle Book's tally with five triumphs.
The 15th annual ceremony was hosted by comedian Patton Oswalt at the Beverly Hilton in California.
Take a look at the complete list of winners below. ~Matthew Pariselli
OUTSTANDING VISUAL EFFECTS IN A PHOTOREAL FEATURE
The Jungle Book
OUTSTANDING VISUAL EFFECTS IN AN ANIMATED FEATURE
Kubo and the Two Strings
OUTSTANDING VISUAL EFFECTS IN A PHOTOREAL EPISODE
Game of Thrones – "Battle of the Bastards"
OUTSTANDING VISUAL EFFECTS IN A COMMERCIAL
John Lewis; Buster the Boxer
OUTSTANDING ANIMATED PERFORMANCE IN A PHOTOREAL FEATURE
The Jungle Book – King Louie
OUTSTANDING ANIMATED PERFORMANCE IN AN ANIMATED FEATURE
Finding Dory – Hank
OUTSTANDING ANIMATED PERFORMANCE IN A COMMERCIAL
John Lewis; Buster the Boxer
OUTSTANDING ANIMATED PERFORMANCE IN AN EPISODE OR REAL-TIME PROJECT
Game of Thrones – "Battle of the Bastards" – Dragon
OUTSTANDING CREATED ENVIRONMENT IN A PHOTOREAL FEATURE
Doctor Strange – New York City
OUTSTANDING CREATED ENVIRONMENT IN AN ANIMATED FEATURE
Moana – Motonui Island
OUTSTANDING CREATED ENVIRONMENT IN AN EPISODE, COMMERCIAL, OR REAL-TIME PROJECT
Game of Thrones – "Battle of the Bastards" – Meereen City
OUTSTANDING VISUAL EFFECTS IN A REAL-TIME PROJECT
Uncharted 4
OUTSTANDING EFFECTS SIMULATIONS IN A PHOTOREAL FEATURE
The Jungle Book – Nature Effects
OUTSTANDING EFFECTS SIMULATIONS IN AN ANIMATED FEATURE
Moana
OUTSTANDING EFFECTS SIMULATIONS IN AN EPISODE, COMMERCIAL, OR REAL TIME PROJECT
Game of Thrones – "Battle of the Bastards" – Meereen City
OUTSTANDING VIRTUAL CINEMATOGRAPHY IN A PHOTOREAL PROJECT
The Jungle Book
OUTSTANDING VISUAL EFFECTS IN A SPECIAL VENUE PROJECT
Pirates of the Caribbean – Battle for the Sunken Treasure
OUTSTANDING MODEL IN A PHOTOREAL OR ANIMATED PROJECT
Deepwater Horizon – Deepwater Horizon Rig
OUTSTANDING VISUAL EFFECTS IN A STUDENT PROJECT
Breaking Point
OUTSTANDING COMPOSITING IN A PHOTOREAL PROJECT
The Jungle Book
OUTSTANDING COMPOSITING IN A PHOTOREAL COMMERCIAL
John Lewis; Buster the Boxer
OUTSTANDING COMPOSITING IN A PHOTOREAL EPISODE
Game of Thrones – "Battle of the Bastards" – Retaking Winterfell
OUTSTANDING SUPPORTING VISUALS IN A PHOTOREAL FEATURE
Deepwater Horizon
OUTSTANDING SUPPORTING VISUALS IN A PHOTOREAL EPISODE
Black Sails – "XX"