The Legend of Tarzan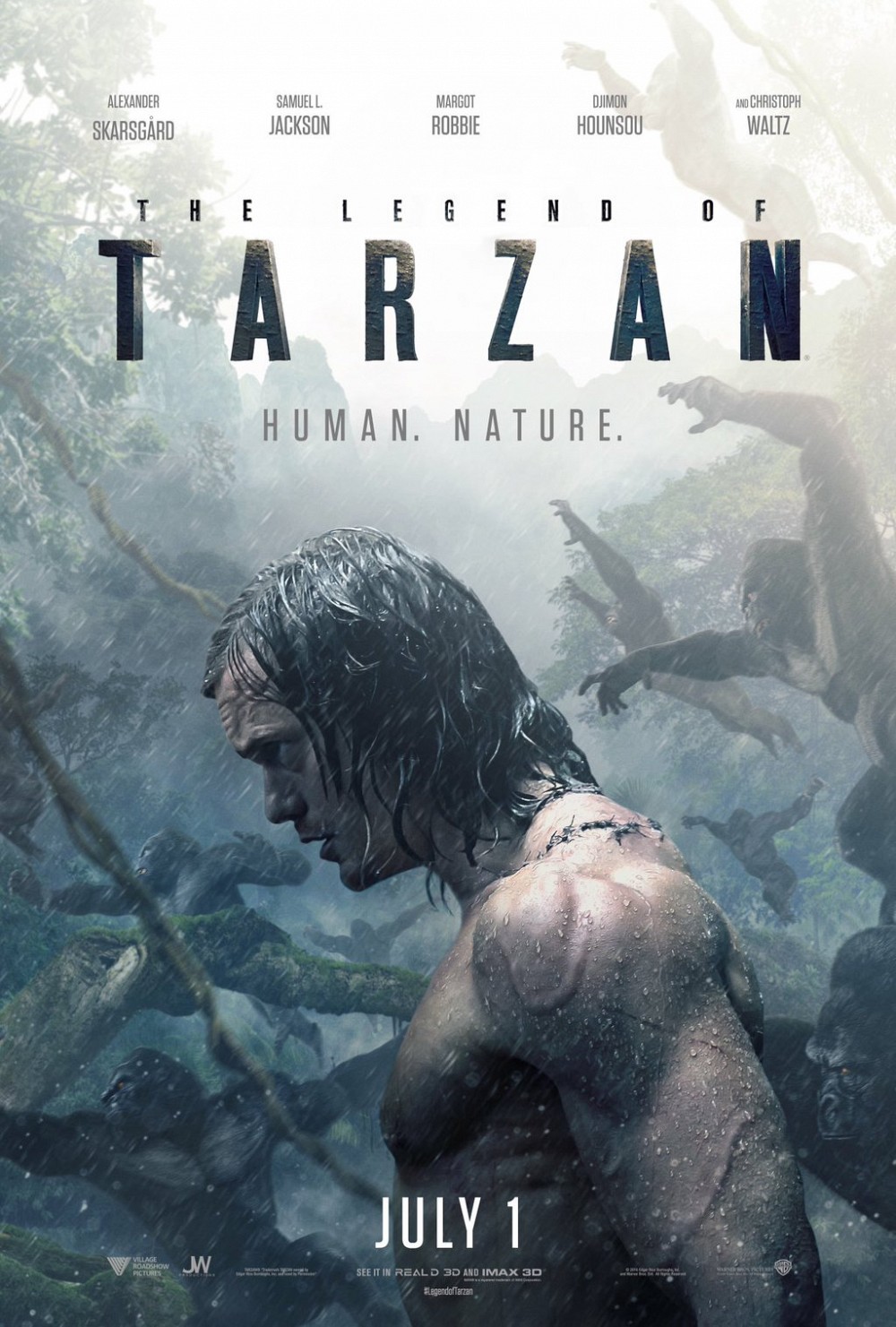 takes Lord Greystoke (Alexander Skarsgård) away from his stately home and back to Africa. Lord Greystoke was born in the jungle, where he went by a different name — Tarzan. The film blends the fictional story of Tarzan and Jane (Margot Robbie) with the bloody history of the Congo, specifically King Leopold and the Belgian occupation of the region in the Victorian Era. It's up to our heroes to stop evil Leon Rom (Christoph Waltz) from killing Tarzan and enslaving the people of the Congo.
Tribute team members Emily Hatfield and Yanis Khamsi caught an advanced screening of The Legend of Tarzan in IMAX 3D and share their thoughts on the movie…
Yanis: There's so much to discuss when it comes to The Legend of Tarzan. Tarzan is hardly a new character, he's been around for longer than movies have existed. How familiar were you with Tarzan before seeing The Legend of Tarzan?
Emily: The only familiarity I had with Tarzan was the 1999 Disney rendition. I've never read any of the Tarzan books by Edgar Rice Burroughs, or seen any of the previous television shows or film adaptations of the novels. That being said, the beginning of The Legend of Tarzan set up the history quite nicely, allowing someone with little-to-no knowledge of the story to enjoy the film.
Yanis: They took a risk by not making this a Tarzan origin story. I was able to follow it fine even though like you, I have only seen the Disney movie. I personally loved the CGI. I was legitimately afraid of some of these animals. They didn't all look real 100 percent of the time, but when they did, I was terrified. I wanted to get out of my seat and bow down to those gorillas! How'd you like the visuals and sound mixing?
Emily: Although the film has a visually dark setting, with the sound mixing complementing it, I enjoyed the contrast between 19th century England, the tribes in the Congo and the breathtaking depths of the jungle. What did you think of the strong political, social and economic comments in film?
Yanis: One of the most curious things about this movie is that it blends actual historical events with the fictional Tarzan and Jane. George Washington Williams, whom Samuel L. Jackson did a great job portraying, was a real person who actually fought in the American Civil War and went to the Congo and discovered what King Leopold (also a real person) was doing to the people of the tribes. Our film's villain, Leon Rom, was an actual Belgian soldier. I didn't really enjoy the fact that they put real life historical figures into a fictional movie.
Emily: I think Tarzan brings a serious historical situation to a wide mainstream audience, perhaps allowing individuals who may have (shockingly) never been educated on these issues do just that. There is a fine line between educating and entertaining when it comes to portraying moments in history on the big screen, however I think The Legend of Tarzan was able to find a stable balance. What did you think of Margot Robbie as Jane?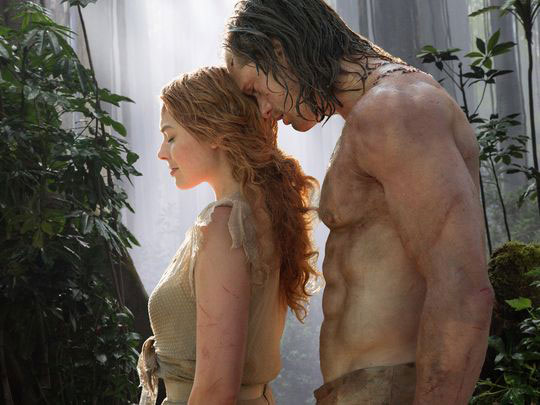 Yanis: Margot Robbie is quickly becoming one of my favorite actors. She steals every scene she's in. She can be funny, intense, hysterical, conniving or just observant. Margot is a star and the camera loves her. I loved Jane's exchanges with Rom, whom Christoph Waltz did a great job portraying. How did you like Alexander Skarsgård as Tarzan? Do you think he and Jane were a good pair? I personally think our two leads did a great job, and Alexander's abs were unreal. Tell me your secret Tarzan!
Emily: Yes, his abs were not hard on the eyes. Alexander Skarsgård was the perfect combination of brooding and sexy, allowing for a well-rounded Tarzan. However, Margot Robbie just doesn't convince me as Jane. In the movie she tries to portray Jane as gritty, intelligent and independent but it doesn't quite work. As an actress she has talent, but I don't feel that she is as right for this role as someone like Emma Watson or Jennifer Lawrence would have been.
Yanis: How would you rank The Legend of Tarzan? Also, what was your favorite non-spoiler part of the movie? I give Tarzan six abs out of ten. My favorite part was when Jane told Captain Rom his mustache was uneven. It really made him feel self-conscious.
Emily: Oooooh, six? Tough love Yanis. I give The Legend of Tarzan seven out of ten. My favorite moment from the film is when Jane returns to the tribe where she grew up. It was a beautiful reunion between her and her friends.
The Legend of Tarzan hits theaters July 1, 2016.
Did you go ape for The Legend of Tarzan or did it drive you bananas? Either way, swing on over here to write your own review.