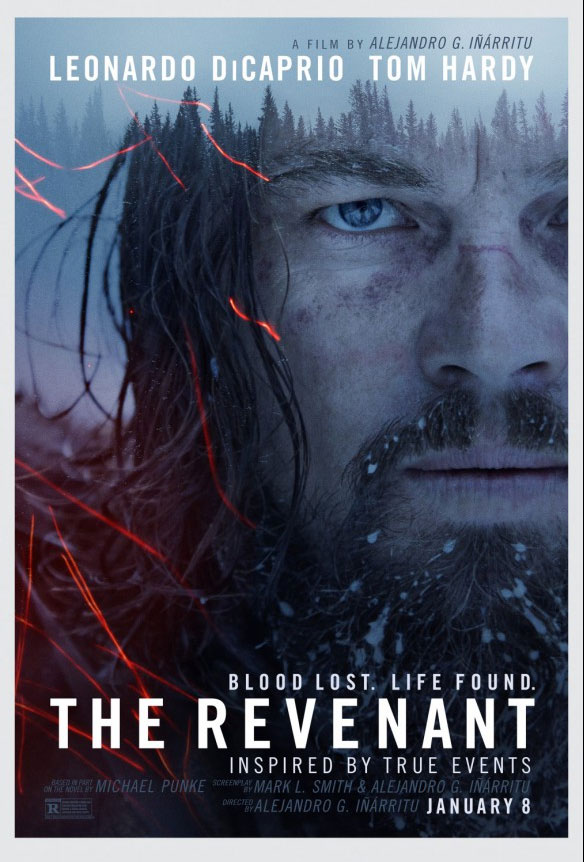 Awards season is in full swing and so is the list of box office smashes available this winter. Leading the list of top trailers is 12-time Oscar nominee The Revenant. Also making the list is Star Wars: The Force Awakens, which has officially become the highest-grossing domestic film of all time. Here are the top five trailers:
1) The Revenant
2) Daddy's Home
3) Joy
4) The Big Short
5) Star Wars: The Force Awakens
The Revenant – In the 1820s, frontiersman Hugh Glass (Leonardo DiCaprio) is brutally attacked by a bear and left for dead by members of his own hunting team. Guided by sheer will and the love of his family, Glass navigates a hostile environment, a frigid winter, and unfriendly Native American tribes in his quest to survive.
Daddy's Home – A mild-mannered radio executive (Will Ferrell) tries hard to be the world's greatest stepfather. But when his wife's ex-husband (Mark Wahlberg) comes back into the picture, he's forced to compete for the kids' affection. Click here for showtimes.
Joy – Joy Mangano (Jennifer Lawrence) is in a dead-end job, with debt up to her eyeballs. She shares a house with her divorced parents, her grandmother and her ex-husband. She decides something has to change, so she comes up with an idea for a new product and launches her own business. Click here for showtimes.
The Big Short – In this trailer, when banks screw people over by committing the greatest fraud in U.S. history, four outsiders (Christian Bale, Steve Carell, Ryan Gosling, Brad Pitt) decide to take them down. They realize that they have one shot at it, and that the risk is huge.
Star Wars: The Force Awakens – Thirty years after Return of the Jedi, Luke Skywalker (Mark Hamill) is missing. A Resistance pilot (Oscar Isaac) is given a map to find Luke, and before he's captured by the First Order, he gives the map to BB-8.