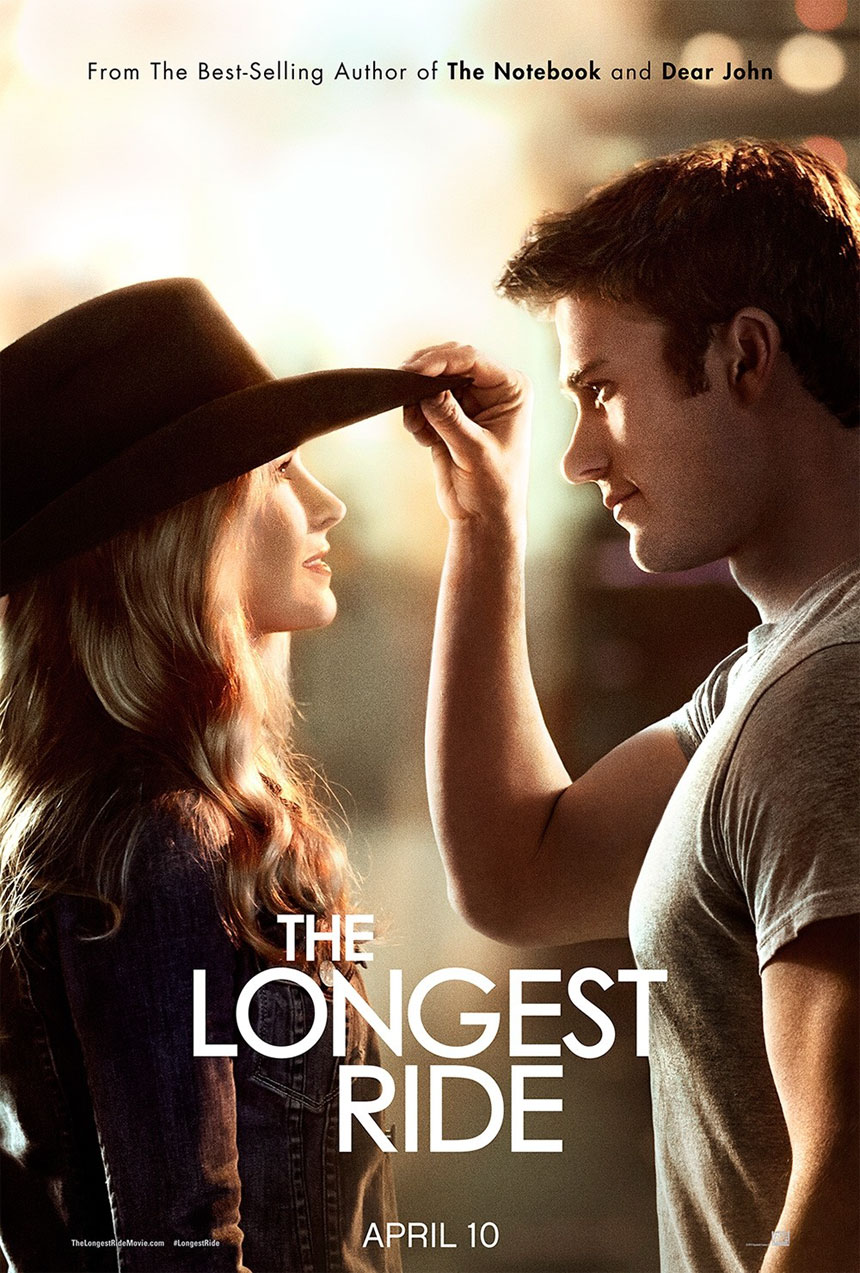 The Longest Ride led the top trailers of the week. Following close behind were a hit list of action films, including Terminator Genisys, Furious 7 and Batman v Superman: Dawn of Justice. Star Wars: The Force Awakens rounded out the list of top five. Which was your favorite trailer?
1) The Longest Ride
2) Terminator Genisys
3) Furious 7
4) Batman v Superman: Dawn of Justice
5) Star Wars: The Force Awakens
1) The Longest Ride trailer: Luke (Scott Eastwood) was a champion bull rider, but after a fall that put him in the hospital, he had to stop competing. Now, with the possibility that he and his mother could lose their ranch, he has to get back into the sport to earn enough money to pay the bills, even though another bad fall will likely kill him. He meets Sophia (Britt Robertson), a college student who will soon be heading to New York to begin her new career. They fall in love, but with them both heading in opposite directions, they don't know where their relationship stands. While driving, they come across Ira (Alan Alda), an elderly man whose car went off the side of the road, trapping him inside. He shares his memories of his own decades-long romance with his beloved wife, which deeply inspires the young couple.

2) Terminator Genisys trailer: The year is 2029. John Connor (Jason Clarke), leader of the resistance, continues the war against the machines. At the Los Angeles offensive, John's fears of the unknown future begin to emerge when TECOM spies reveal a new plot by SkyNet that will attack him from both fronts—past and future—and will ultimately change warfare forever.

3) Furious 7 trailer: Han (Sung Kang) is killed in revenge on the streets on Tokyo by Deckard Shaw (Jason Statham), Owen Shaw's (Luke Evans) older brother. Shaw turns his sights on Brian (Paul Walker) and Dom (Vin Diesel) as they team up for one last ride. To protect those they love, and fight against a man bent on vengeance, it will be a fast and furious ride to the end.

4)Batman v Superman: Dawn of Justice trailer: The trailer reveals why the two superheroes are going head-to-head with each other. Following the events of Man of Steel, the city does not trust Superman (Henry Cavill) because of the immense power he can unleash. Batman (Ben Affleck), with fierce glowing eyes, says, "Tell me, do you bleed?" and with a sinister response he guarantees, "You will."

5) Star Wars: The Force Awakens trailer: The continuation of the Star Wars saga, set 30 years after Return of the Jedi.