What's New on Netflix February 2023 and what's leaving
By Alexandra Heilbron on February 3, 2023 | Leave a Comment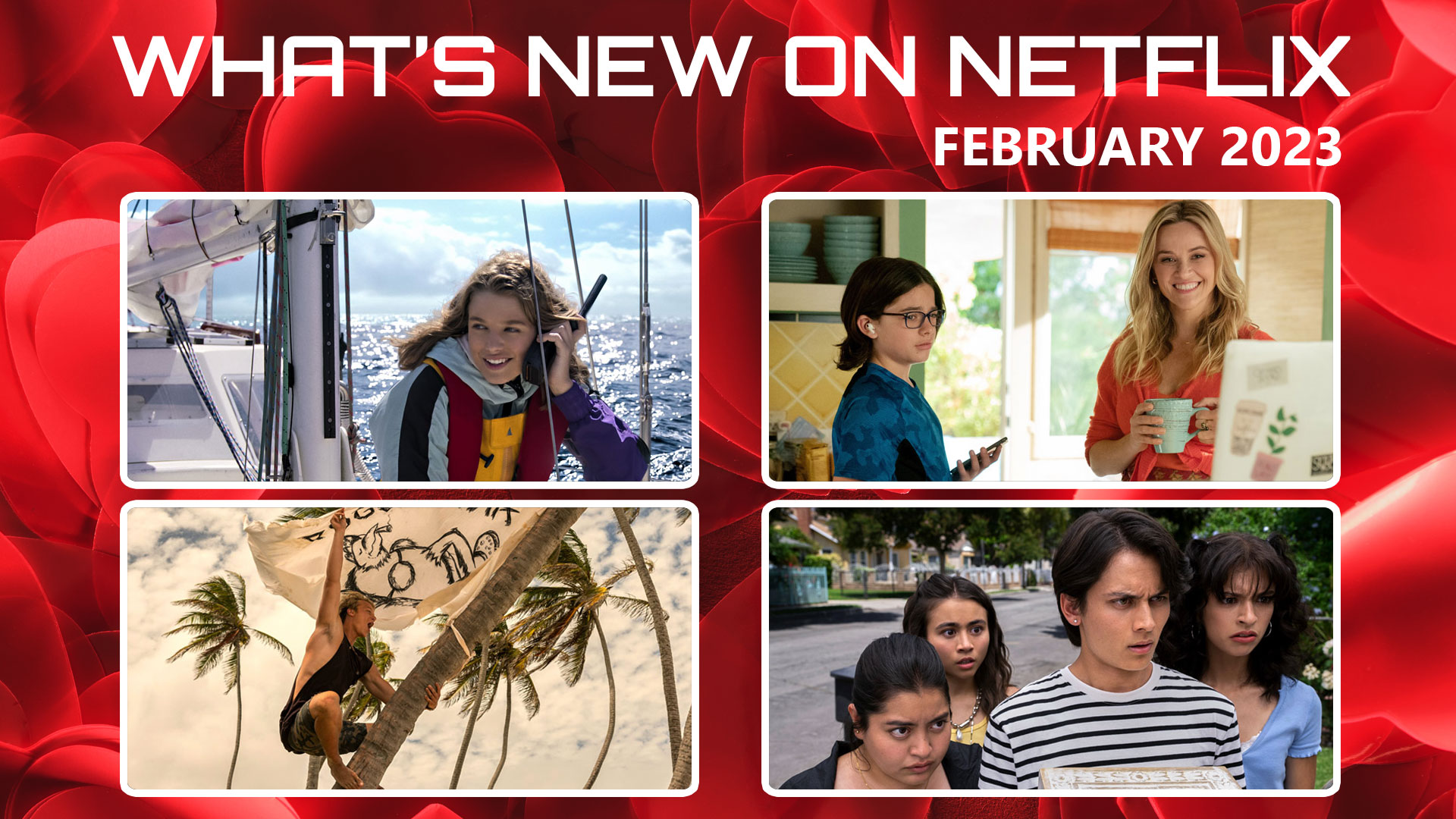 There's plenty to watch this February, from new seasons of fan-favorite series such as You and Outer Banks to new movies starring Reese Witherspoon, David Harbour and Ashton Kutcher, documentaries and as always, new entertainment for the kids! Scroll below to find out what you want to watch this month. ~Alexandra Heilbron
New and Returning Series
Freeridge – February 2
Four teen friends work to reverse a curse after a peculiar old box seems to bring misfortune — and more — into their lives.
You: Season 4: Part 1 – February 9
Starting anew in London, Joe (Penn Badgley) vows to bury the past and be his best self. But on the rocky road to redemption, a new obsession starts to take hold.
Red Rose – February 15 
A ragtag crew of teens must survive a summer of terror after downloading the Red Rose app, that makes dangerous demands with deadly consequences if they don't meet its demands.
Outer Banks: Season 3 – February 23
New adventures take the Pogues to the Caribbean and far beyond as the friends are pulled into a dangerous rival's hunt for a legendary lost city.
New Films
True Spirit – February 3
When Jessica Watson (Teagan Croft) sets out to be the youngest person to sail solo, non-stop and unassisted around the world, she must overcome her greatest fear as she navigates the world's most challenging stretches of ocean. Based on a true story.
Your Place or Mine – February 10
When best friends and total opposites Debbie (Reese Witherspoon) and Peter (Ashton Kutcher) swap homes for a week, they get a peek into each other's lives that could open the door to love.
We Have a Ghost – February 24
Finding a ghost named Ernest (David Harbour) haunting their new home turns Kevin's family into overnight social media sensations. But when Kevin and Ernest go rogue to investigate the mystery of Ernest's past, they become a target of the CIA.
Documentaries
Bill Russell: Legend – February 8
Featuring an interview with Bill Russell prior to his passing in 2022, Bill Russell: Legend is the definitive telling of the remarkable life and legacy of an NBA superstar and civil rights icon.
African Queens: Njinga – February 15
From Executive Producer Jada Pinkett Smith comes a new documentary series exploring the lives of prominent and iconic African Queens. The first season will cover the life of Njinga, the complex, captivating, and fearless 17th century warrior queen of Ndongo and Matamba, in modern day Angola. The nation's first female ruler, Njinga earned a reputation for her blend of political and diplomatic skill with military prowess and became an icon of resistance.
Murdaugh Murders: A Southern Scandal – February 22
The Murdaughs were one of South Carolina's most prominent families, but the death of teenager Mallory Beach in a drunken boating accident began the unraveling of their legacy. When Paul Murdaugh – the alleged driver of the boat – and his mother Maggie are found brutally murdered, a century of corruption, power, and cover-ups in the Low Country is brought to light.
Formula 1: Drive to Survive: Season 5 – February 24 
Drivers, managers and team owners live life in the fast lane — both on and off the track — during each cutthroat season of Formula 1 racing.
For Kids
My Dad the Bounty Hunter – February 9
An intergalactic bounty hunter takes dad duty to new extremes when his two kids accidentally hitch a ride with him to outer space and crash his mission.
That Girl Lay Lay: Season 2 – February 23
With her secret still under wraps, Lay Lay's back with her bestie, Sadie, as the friends juggle app glitches, high school hijinks, life lessons and more.
Oddballs: Season 2 – February 24
James and his friends Max and Echo return for more soapbox rants, not-so-bright ideas and school shenanigans, bringing disaster back to Dirt, Arizona.
February 1
Bad Boys
Bad Boys II
Call Me by Your Name
Daddy's Little Girls
Eat Pray Love
Enough
The Great British Baking Show: The Professionals: Season 6
Gunther's Millions
It (2017)
Julie & Julia
La La Land
The Lord of the Rings: The Fellowship of the Ring
The Lord of the Rings: The Return of the King
The Lord of the Rings: The Two Towers
New Amsterdam: Seasons 3 & 4
The Pursuit of Happyness
Spanglish
Spy Kids: All the Time in the World
Stepmom
Survivor: Season 32
Tyler Perry's I Can Do Bad All by Myself
Underworld
February 2
Freeridge
February
Class
Infiesto
Stromboli
Thomas & Friends: All Engines Go: Season 2
True Spirit
Viking Wolf
February 4
Lyle, Lyle, Crocodile
February 6
Vinland Saga: Season 2
February 8
Bill Russell: Legend
The Exchange
MTV Floribama Shore: Season 1
February 9
Dear David
My Dad the Bounty Hunter
You: Season 4: Part 1
February 10
10 Days of a Good Man
Love is Blind: After the Altar Season 3
Love to Hate You
Your Place or Mine
February 13
Squared Love All Over Again
February 14
All the Places
A Sunday Affair
In Love All Over Again
Jim Jefferies: High n' Dry
Pasión de Gavilanes: Seasons 1-2
Perfect Match
Re/Member
February 15
#NoFilter
African Queens: Njinga
CoComelon: Season 7
Eva Lasting
Full Swing
The Law According to Lidia Poët
Red Rose
February 16
47 Meters Down: Uncaged
Ouija
The Upshaws: Part 3
February 17
A Girl and an Astronaut
Community Squad
Ganglands: Season 2
Unlocked
February 19
Whindersson Nunes: Preaching to the Choir
February 20
Operation Finale
February 21
Perfect Match
February 22
Murdaugh Murders: A Southern Scandal
The Strays
Triptych
February 23
Call Me Chihiro
Outer Banks: Season 3
February 24
Formula 1: Drive to Survive: Season 5
Oddballs: Season 2
Married at First Sight: Season 12
Pokémon Ultimate Journeys: The Series: Part 2
The Real World: Season 12
We Have a Ghost
Who Were We Running From?
February 28
A Whole Lifetime with Jamie Demetriou
American Pickers: Season 15
Too Hot to Handle: Germany
Last Call
Leaving February 3
Dragonheart: Vengeance
Leaving February 4
The Paper Tigers
Leaving February 7
H2O: Just Add Water: Seasons 2-3
Leaving February 9
Versailles: Seasons 1-2
Leaving February 11
ONE PIECE: Alabasta
ONE PIECE: East Blue
ONE PIECE: Enter Chopper at the Winter Island
ONE PIECE: Entering into the Grand Line
Leaving February 14
Monster High: Electrified
Leaving February 15
The Forest
Mr. Right
Term Life
Leaving February 17
No Escape Room
Leaving February 21
Bert Kreischer: The Machine
Leaving February 24
Sin senos sí hay paraíso: Seasons 1-3
Leaving February 25
Zach Galifianakis: Live at the Purple Onion
Leaving February 28
Air Force One
Cake
Coach Carter
Margin Call
Scream 4
Shutter Island
Sorry to Bother You
Walking Tall
---
---
---
---
Similar Articles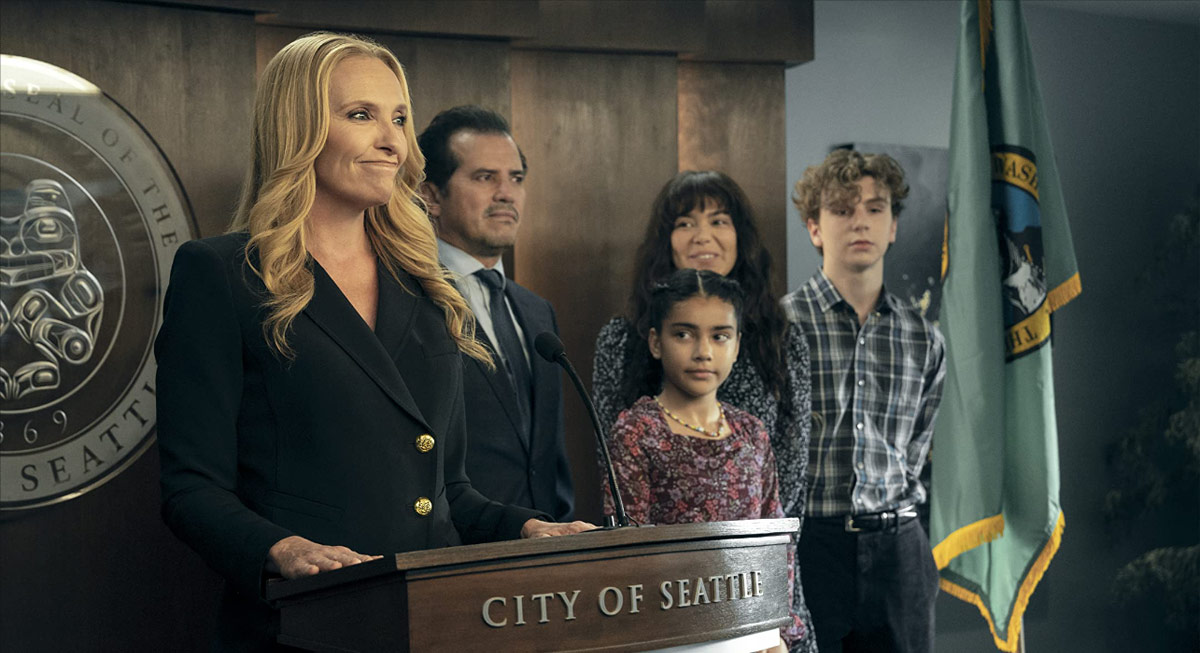 March 27, 2023 | Leave a Comment
Find out what's new this week on Prime Video, Disney+, Netflix, Apple TV+, Paramount+, CBC Gem and more, as well as what's releasing on DVD and Blu-ray.
---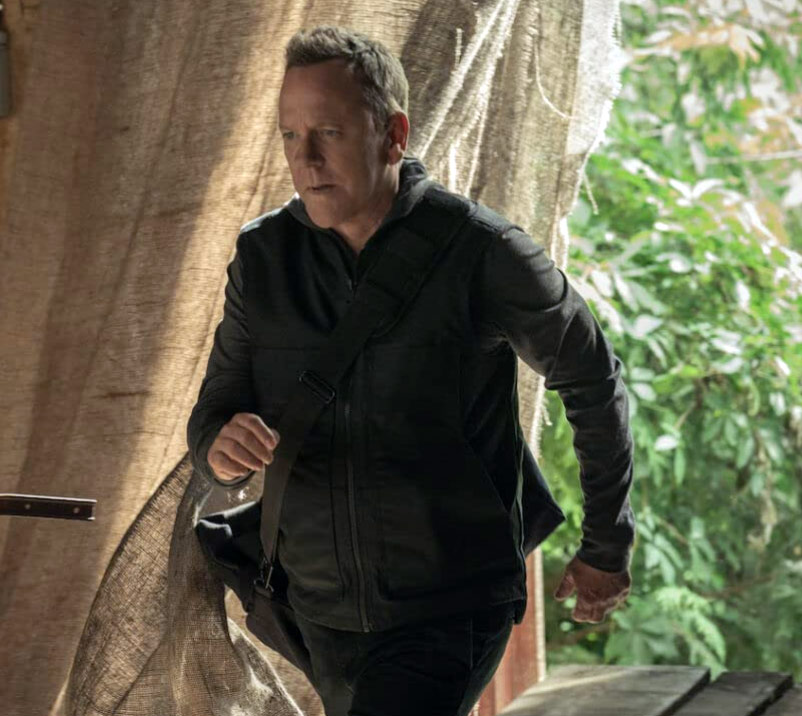 March 20, 2023 | Leave a Comment
Find out what's new this week on Prime Video, Disney+, Netflix, CBC Gem, Apple TV+, Paramount+ and more, as well as what's releasing on DVD and Blu-ray.
---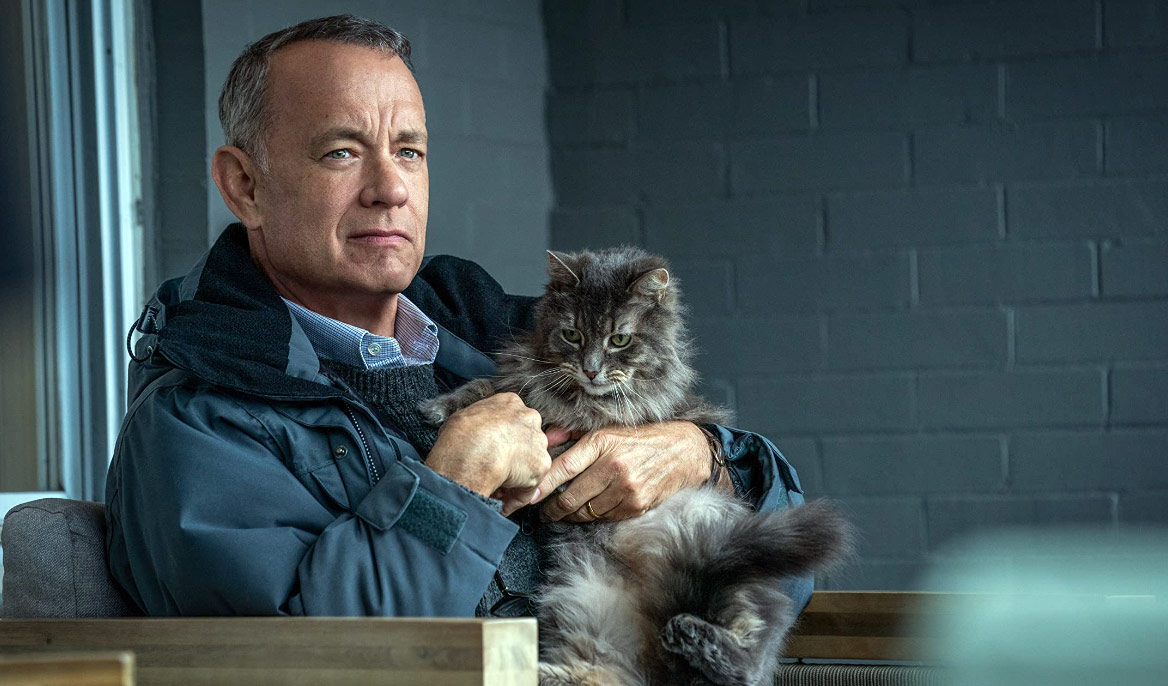 March 13, 2023 | Leave a Comment
Find out what's new this week on Prime Video, Disney+, Netflix, CBC Gem, Apple TV+, Paramount+ and more, as well as what's releasing on DVD and Blu-ray.
---