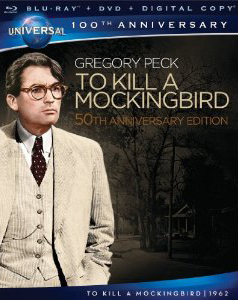 Classic movies are enjoying a huge comeback lately, both on DVD/Blu-ray and in cinemas. Many may not even realize there was a time when, after you saw a movie at a theater, there was no opportunity to watch it again unless it aired on TV, often with scenes cut out to make way for commercials. And if you missed the TV showing, you were out of luck. There were no VCRs, no DVDs, no online streaming, no pay-per-view.
That changed in the late 1970s when VCRs became available (at approximately $2,000), but pre-recorded movies were pretty pricey at over $100 each. The prices dropped a few years later and in the late 1990s, DVDs began to take over. You couldn't record your favorite shows on them, but that's what PVRs are for, right?
Now we can enjoy movies at home at affordable prices. Several studios are restoring and releasing classic films, including Universal Studios, which celebrates its 100th anniversary this year. They're releasing a wide assortment to celebrate this milestone — from the 1930 Best Picture Oscar winner All Quiet on the Western Front, to the beloved To Kill a Mockingbird and even the 1985 favorite Back to the Future. They come with extras fans will appreciate, including reproductions of script excerpts, press clippings, movie stills, actor biographies, storyboards, posters, lobby cards, theatrical trailers, Academy Award acceptance speech footage, interviews with the stars and more.
Do you have a favorite classic film? Did you buy it on DVD or see it in the theatre recently? Or are you still waiting for it to be released for home viewing? Tell us below:

Loading ...