Winter's Tale DVD/Blu-ray review
By Tribute on June 30, 2014 | Leave a Comment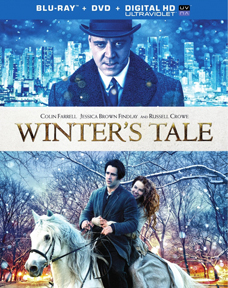 Director/screenwriter Akiva Goldsman did not originally plan to direct Winter's Tale, but when he finished writing the screenplay, he felt he would be the only right fit as director. Fitting, as the film revolves around destiny, tough decisions and gut instincts. Winter's Tale is a love story but it also has a darkness and grit to it, echoing Akiva's other screenplays: A Beautiful Mind, Cinderella Man and I am Legend. Russell Crowe, Will Smith and other actors Akiva has worked with also appear in Winter's Tale, with a more in-depth look at casting in the special features.
Colin Farrell is the lead character – orphan Peter Lake, who has enormous heart and soul – letting the audience see through his eyes and experience his joys and sorrows. His journey is full of mystery and surprises, with an emphasis on free will and courage, even though outside forces also play a role. The love story element is bittersweet and starts in an unexpected way when Peter breaks into the home of Beverly Penn (Jessica Brown Findlay), who is ill and hidden from the world. Peter falls for her and wants to save her. At the same time, he's hiding from New York gangster Pearly Soames (Russell Crowe). The movie emphasizes that each character can be more than they seem and love comes in many forms and happens for many reasons. Akiva weaves an emotionally satisfying tale, adapted from the novel Winter's Tale by Mark Helprin. The supporting cast also have compelling moments in the film, including William Hurt, Jennifer Connelly and Matt Bomer.
Special Features: Winter's Tale: A Timeless Love: How writer/director Akiva and his cast adapted the tale from book to screen; Characters of Good and Evil: Colin Farrell, Jessica Brown Findley, Jennifer Connelly and Russell Crowe delve into their point of view of the plot and their characters in the film; Deleted Scenes: Excellent scenes that unfortunately did not make it into the final film. ~Andrea Hodgins
---
---
---
Similar Articles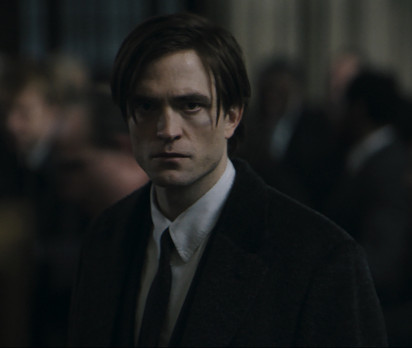 August 24, 2020 | 1 Comment
Here's your first look at Robert Pattison as Batman in the new film The Batman. The film also stars Zoë Kravitz, Paul Dano, Andy Serkis and Colin Farrell.
---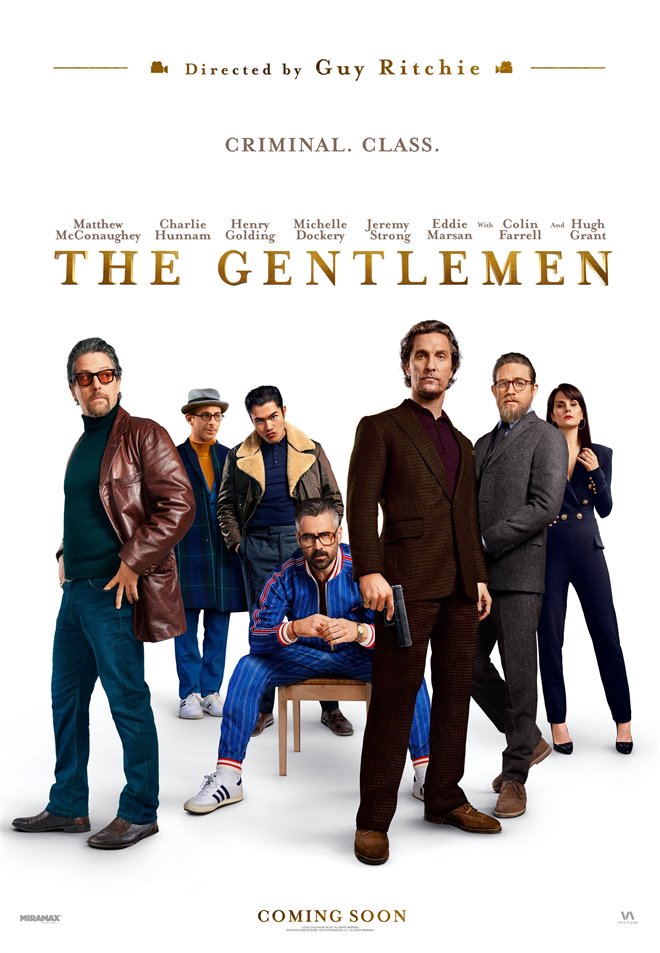 January 23, 2020 | 1 Comment
After years of blockbuster filmmaking, Guy Ritchie returns to his stylish roots in this gangster tale about drug deals gone wrong and what it takes to be on top.
---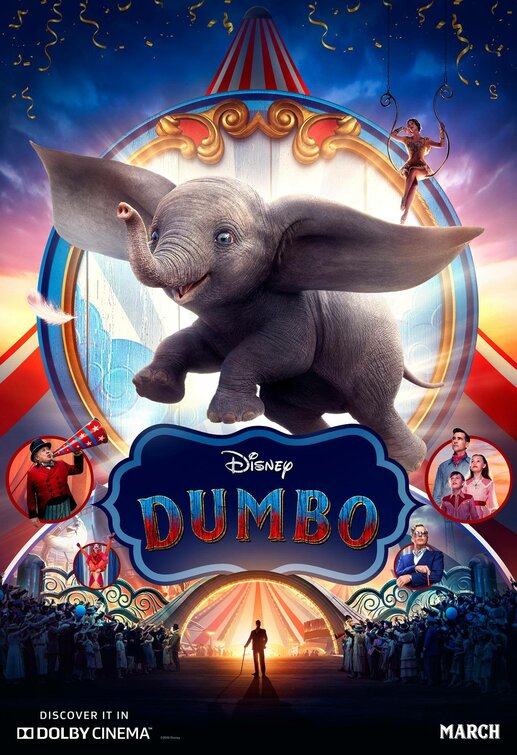 June 24, 2019 | 1 Comment
Tim Burton's live-action re-imagining of the Disney animated classic Dumbo adds a twist of whimsy to the lovable story of the floppy-eared baby elephant.
---