Jason Watkins Biography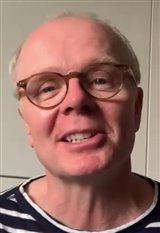 Born: October 28, 1966

Jason Watkins was born in Albrighton, Shropshire, England. He trained as an actor at the Royal Academy of Dramatic Art, where he won an award for his mastery of accents.
Following graduation, he began working on the stage. He joined the National Theatre Company and proved himself with critically acclaimed performances, including for his role in A Servant for Two at the Young Vic, for which he received a Laurence Olivier Theatre Award nomination in 2001 for Best Supporting Actor.
However, it's onscreen that he's become an established actor, starting with his television debut with a regular role on EastEnders, playing Gerry from 1987 to 1988.
His feature film debut came quickly after, when he joined the ensemble cast of High Hopes (1988), which followed the members of a family living in London.
Other feature film appearances include the James Bond film Tomorrow Never Dies (1997), the role of Charlie Parker-Knowles in Bridget Jones: The Edge of Reason (2004), Gregory in Confetti (2006), The Golden Compass (2007), The Children Act (2017) with Emma Thompson and Terry Gilliam's The Man Who Killed Don Quixote (2018).
Jason has played regular roles on a number of series and mini-series, including Grownups in 1997, Duck Patrol in 1998, Conviction in 2004, Funland in 2005, Five Days in 2007, The Life and Times of Vivienne Vyle in 2007, Little Dorrit in 2008, Herrick in Being Human (2009 to 2011), Peter Bishop in Psychoville (2011), Ronald Tipping in Our Zoo (2014), Solomon Coop in Taboo (2017), Gavin in Trollied (2011 to 2018) and Roger in Hold the Sunset (2018 to 2019).
In 2014 Jason played retired schoolteacher Christopher Jefferies who was considered a suspect in a murder by police and then vilified in the media, despite being innocent, in the TV movie The Lost Honour of Christopher Jefferies (2014). For his nuanced and in-depth portrayal in the film, Jason won a BAFTA TV Award.
In recent years, he's best known for his role as Prime Minister Harold Wilson on the third season of the Netflix hit series The Crown, for which he shared a 2020 Screen Actors Guild award with the rest of the cast for Outstanding Performance by an Ensemble in a Drama series.
He followed that up with a starring role on the new murder mystery police procedural McDonald & Dodds, playing the role of DS Dodds. Each episode of the series is 90 minutes long, and the first season filmed two episodes before the pandemic hit. However, in September 2020, the show went back into production on three more episodes.
Jason lives in London with his second wife, jewelry designer and stage actress Clara Francis and their two young children, Bessie and Gilbert. In 2011 they lost their two-year-old daughter Maude to sepsis, which went undiagnosed despite frequent trips to doctors and hospitals. Jason is now an Ambassador for the UK Sepsis Trust and works to raise money for them in memory of Maude.
Jason also has two sons, Freddie and Pip, from his first marriage to Caroline Harding. Freddie played a student of his character in the movie Nativity! (2009).