greyhound
1 Search Results Found For: "greyhound"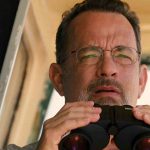 December 5, 2018 | Leave a Comment
Starring Tom Hanks as a Navy Commander, Greyhound takes place during WWII and is based on the novel The Good Shepherd by C.S. Forester. Loosely based on real events that led to the birth of counter-intelligence in the CIA, if...
---