What's new on Streaming and VOD this week through July 11
By Tribute on July 10, 2020 | 2 Comments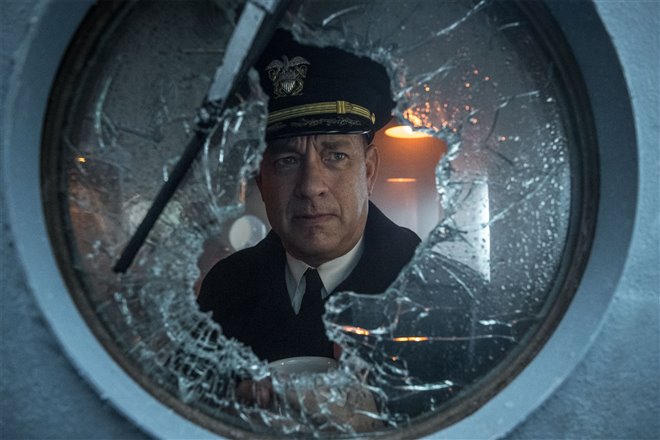 Some of your favorite stars are hitting streaming services this week with their highly anticipated releases. Watch as Zac Efron explores the world on Netflix or transport yourself back to WWII in the new Tom Hanks film on Apple TV+. Whatever you're feeling, there are more than enough releases to keep you busy all week long. Check out just some of the highlights below. ~Brie Davis
Down to Earth with Zac Efron – Zac Efron teams up with wellness expert Darin Olien to travel the globe and learn about sustainable living. They visit countries and cities such as France, Puerto Rico, Iceland, London and many more to see how locals are living and taking action to create a more sustainable Earth. Available July 10 on Netflix.
Greyhound – During World War II, in the winter of 1942, Navy officer George Krause (Tom Hanks) is given command of a Navy destroyer. He finds himself in charge of leading an international convoy of 37 Allied ships across the treacherous North Atlantic while being hotly pursued by a wolf pack of Nazi U-boats. Available July 10 on Apple TV+.
Little Voice – Bess King (Brittany O'Grady), a talented singer/musician/songwriter, doesn't have confidence in her own songs after a disastrous club appearance when she was heckled. She goes back to doing cover songs in public, but her friends try to convince her to believe in herself and give it another try. Available July 10 on Apple TV+.
Solo: A Star Wars Story – Set 10 years prior to the events of Star Wars, young Han Solo (Alden Ehrenreich) is on the run within a dark and dangerous criminal underworld. It is here where he meets his future copilot Chewbacca (Joonas Suotamo) and runs into Lando Calrissian (Donald Glover), years before joining the Rebellion. Available July 10 on Disney+.
The Old Guard – Forever is harder than it looks. Led by a warrior named Andy (Charlize Theron), a covert group of tight-knit mercenaries with a mysterious inability to die have fought to protect the mortal world for centuries. But when the team is recruited to take on an emergency mission and their extraordinary abilities are suddenly exposed, it's up to Andy and Nile (KiKi Layne), the newest soldier to join their ranks, to help the group eliminate the threat of those who seek to replicate and monetize their power by any means necessary. Available July 10 on Netflix.
Click here for more of what's available on streaming services.
Here's a complete list of everything streaming this week:
July 5
Outcry (Crave)

July 6
A Kid from Coney Island (Netflix)
Bodily Harm (Acorn)
Crazy Rich Asians (Netflix)
Edward & Mary: The Unknown Tudors (Acorn)
The Nun (Netflix)
Sensitive Skin: Series 1 (Acorn) 
July 7
An Inspector Calls (BritBox)
Belzebuth (Digital/VOD)
Father Brown: Season 8, Episodes 3 and 4 (BritBox)
Mighty Oak (Digital)
Secret Weapon (Digital/VOD)
Tainted (Digital/VOD)
White Lie (Digital/VOD)
The X-Files: Seasons 1-11 (Amazon Prime Video)
July 8
Amor: The Legend of Walter Mercado (Netflix)
Mucho Mucho (Netflix)
Stateless (Netflix)
Was It Love? (Netflix)
Yu-Gi-Oh: Season 1 (Netflix)
July 9
Breathe: Season 2 (Amazon Prime Video)
Canada's Drag Race: Season 1, Episode 2 (Crave)
Expecting Amy (Crave)
Japan Sinks: 2020 (Netflix)
The Protector: Season 4 (Netflix)
Queen & Slim (Amazon Prime Video)
July 10
The Addams Family (Crave)
Awkwafina is Nora from Queens: Season 1 (Crave)
Breathe: Into the Shadows: Season 2 (Amazon Prime Video)
The Claudia Kishi Club (Netflix)
Critter Fixers: Country Vets: Season 1 (Disney+)
Disney Family Sundays: Episode 136 (Disney+)
Doctor Blake Mysteries: Seasons 1-3 (BritBox)
Down to Earth with Zac Efron (Netflix)
The Epic Tales of Captain Underpants in Space (Netflix)
Harriet (Crave)
First Cow (Digital)
Fisherman's Friends (Digital/VOD)
From the Vine (Digital)
Gigantosaurus: Season 1 (Disney+)
Greatness Code (Apple TV+)
Greyhound (Apple TV+)
Hello Ninja: Season 3 (Netflix)
It's a Dog's Life with Bill Farmer: Episode 109 (Disney+)
Little Voice (Apple TV+)
O Crush Perfeito (Dating Around: Brazil) (Netflix)
The Old Guard (Netflix)
One Day At Disney: Episode 132 (Disney+)
Solo: A Star Wars Story (Disney+)
Tartan Noir (BritBox)
The Twelve (Netflix)
Vivarium (Crave)
Volition (Digital/VOD)
---
---
---
---
Similar Articles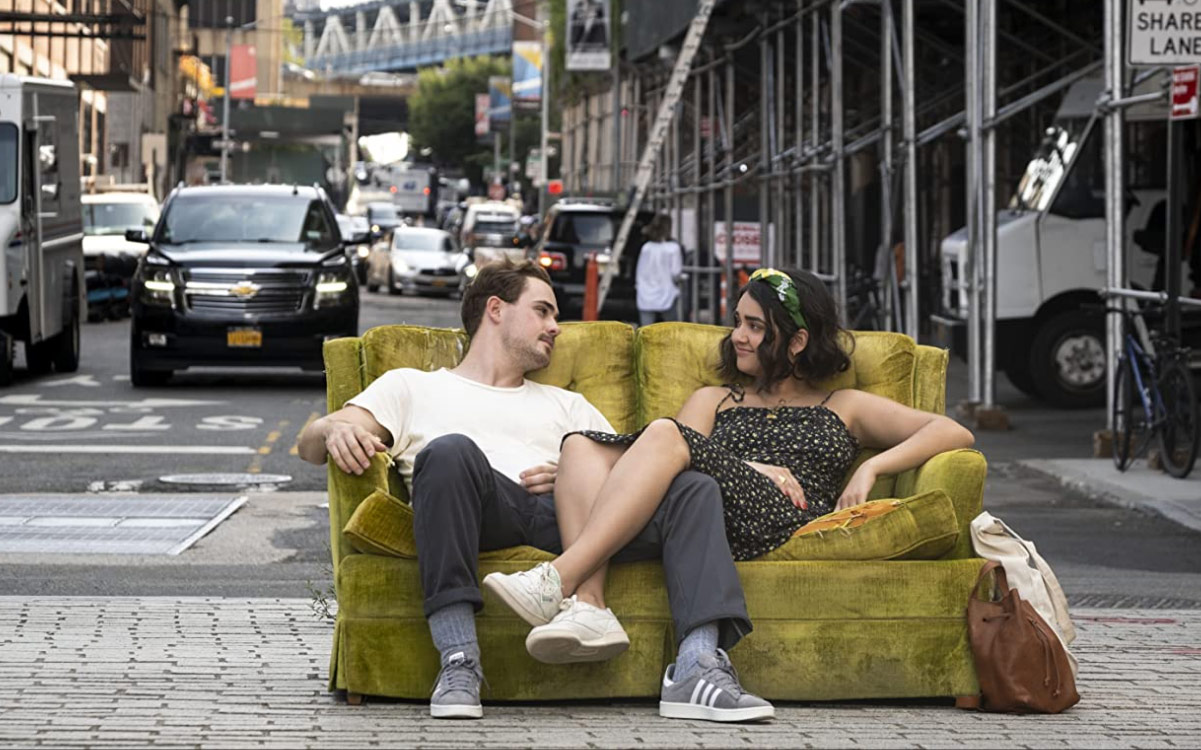 December 1, 2020 | 10 Comments
The theatrical release The Broken Hearts Gallery is now available for home viewing, plus this week's offerings on Streaming, DVD, Blu-ray, VOD and Digital!
---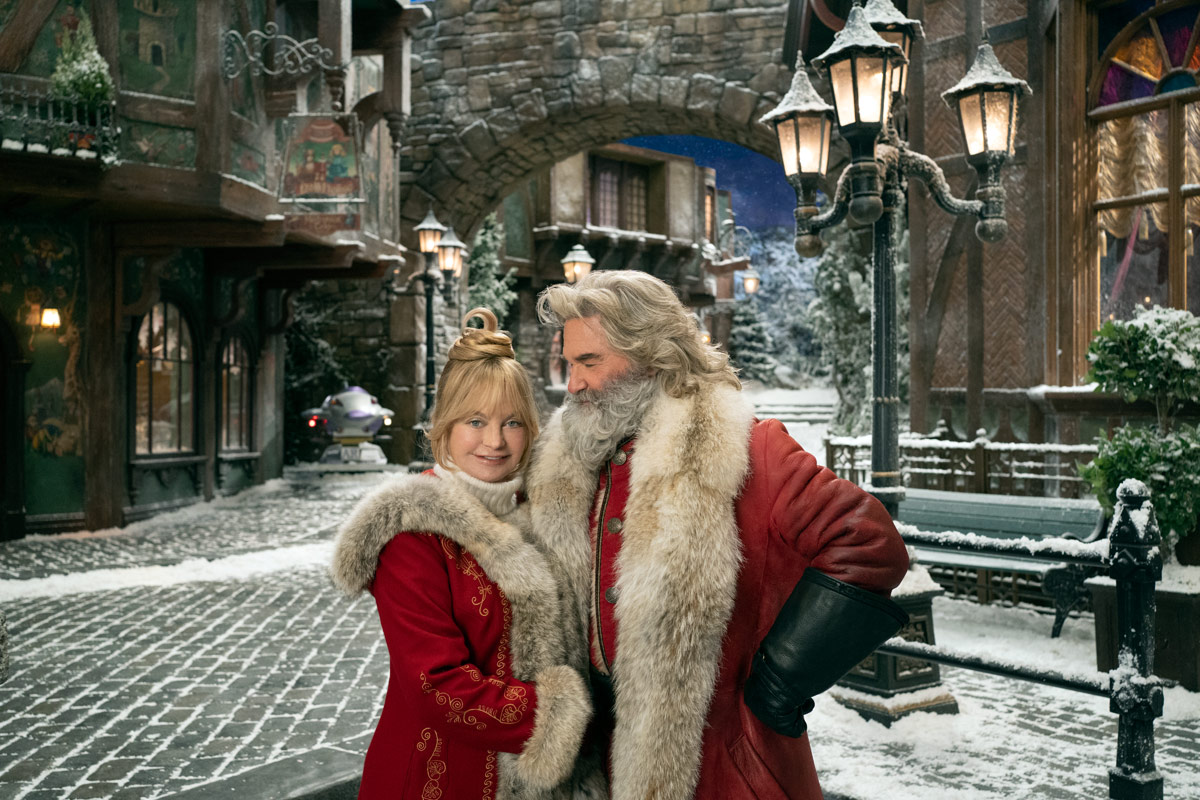 November 24, 2020 | 1 Comment
Check out the new DVDs, Blu-rays and streaming shows (Netflix, Amazon Prime Video, BritBox, Acorn TV, Sundance Now, Apple TV and Disney+) coming out this week.
---
---