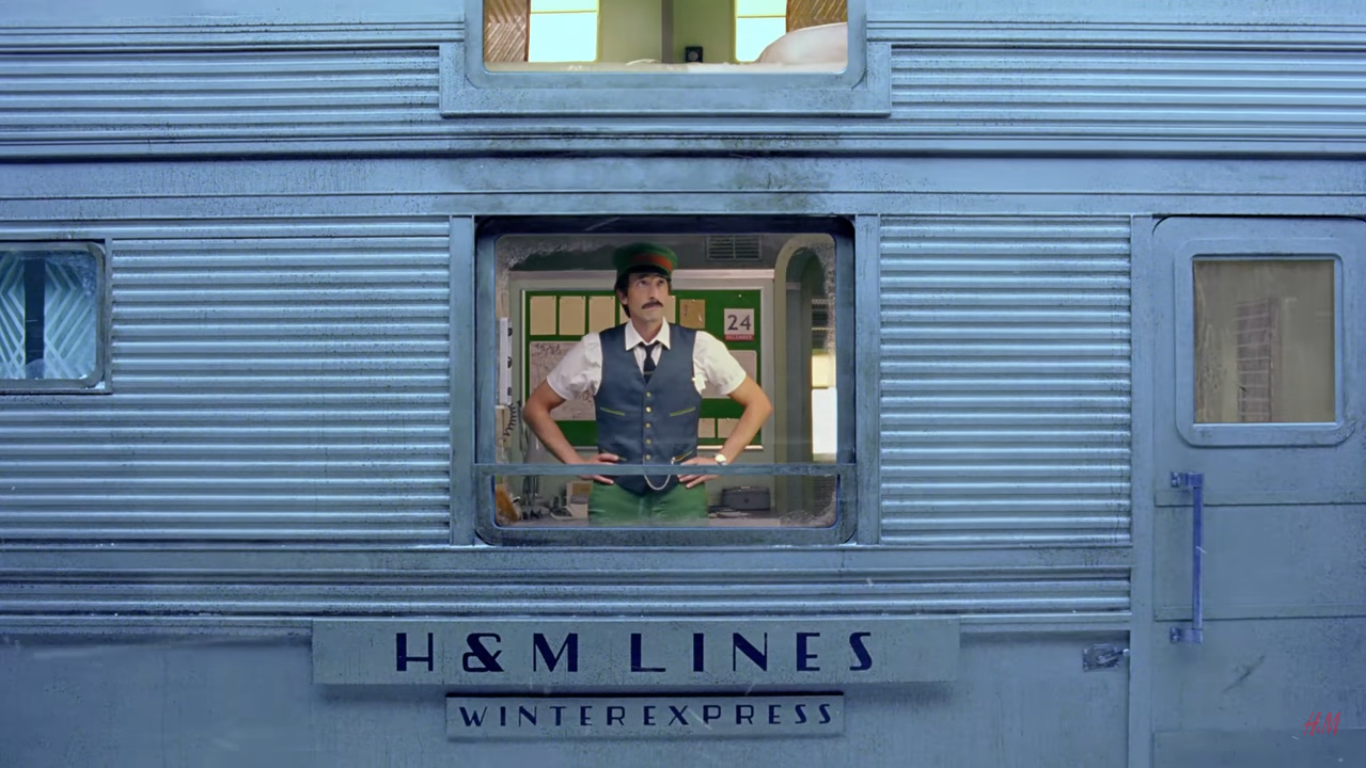 With American Thanksgiving now in the rear-view mirror, all eyes are fixed on what's ahead — the holiday season.
Sprinkling a little festive cheer over these last few days of November is Adrien Brody. He reunited with his Darjeeling Limited (2007) and Grand Budapest Hotel (2014) director Wes Anderson to create a magical H&M Christmas ad, churned out in typical Wes style.
Titled Come Together and running nearly four minutes, the ad is set on a train traveling through a snowy locale shortly before Christmas and features the 43-year-old Oscar winner as the conductor. Due to poor weather conditions, he announces to the passengers that their trip will be delayed 11 and a half hours. So much for spending Christmas with loved ones.
But to compensate for the delay and ensure that the passengers aboard the train — including a charming young boy in a blazer — don't entirely miss out on the joys of Christmas, Adrien and his coworkers put together a heartwarming celebration, replete with delightful decor and chocolate-flavored hot beverages with whipped toppings.
Given that it's an H&M ad, there is, of course, plenty of fashion on display.
In a statement, Pernilla Wohlfahrt, Head of Design and Creative Director for the clothing company, said, "The winter train ride, under Wes Anderson's direction, is the perfect setting for H&M's Christmas collection full of relaxed, wearable elegance. It's about mixing the informal with a sense of occasion, capturing the holiday mood for both dressing up and getting cozy with loved ones."
This year's festive campaign strikes a starkly different note than last year's, which blended humor and fantasy, and showcased Katy Perry as a fairy.
Take a look at Come Together below.
Does the ad hurl you headfirst into the holiday spirit? Share your thoughts with us! ~Matthew Pariselli