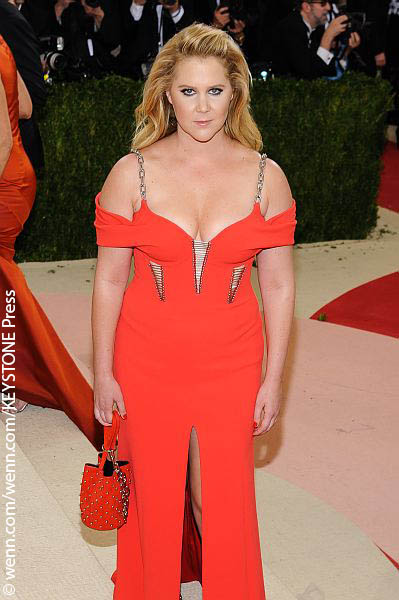 Amy Schumer has reportedly decided to cut a scene from her upcoming movie in which a gun is pointed at people.
She's done this out of respect for the victims of the mass shooting that claimed 49 lives in Orlando recently. When Amy heard about the shooting, she tweeted her condolences and called the massacre "sickening."
Amy Schumer is the cousin of New York senior Senator Chuck Schumer. The two are working together on trying to pass stricter gun control laws to prevent potential murderers from legally acquiring dangerous firearms.
She has been particularly keen on this issue since last summer, when two people were killed and nine injured during a movie theater shooting in Lafayette, while watching Amy's movie Trainwreck.
Amy's new movie will be a mother-daughter comedy that also stars Goldie Hawn and Wanda Sykes.
The film is expected to come out in May 2017, just in time for Mother's Day.
Do you think Amy made the right decision? Tell us below! ~Yanis Khamsi