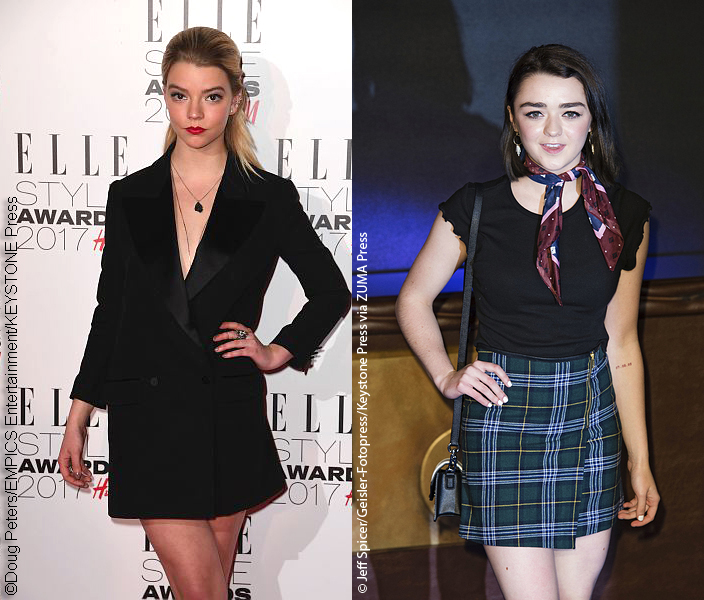 This is probably one of the worst kept secrets for anyone who is an X-Men fan, but the news is now official: Anya Taylor-Joy (Split) and Maisie Williams (Game of Thrones) are set to star in the Fox X-Men spinoff movie titled The New Mutants.
Josh Boone will direct The New Mutants from a script he wrote with Kante Gwaltney. Based on the Marvel comic created by Chris Claremont and Bob McLeod in 1982, the film will tell the story of a group of teenage mutants who are still coming of age.
According to The Hollywood Reporter, the director has been trying to get the two actresses in the film for over a year, but could only get the go-ahead after New Mutants was officially given the green light earlier this year.
Other actors in the film are excited at the casting news as well. Stefan Kapicic tweeted his kudos to Anya, who will be playing his sister, and welcomed her to the project. You can check out his tweet below.
Despite this good news, fans may be a little disappointed, as it has been reported that Anya's Split co-star, actor James McAvoy, won't appear in the film as Professor X. James has played the role in other X-Men films such as X-Men: Apocalypse, X-Men: Days of Future Past and X-Men: First Class.
The New Mutants will begin shooting this summer and is scheduled to release April 13, 2018. ~Brenden Zerihun
Да!!! Great actress and a perfect sister 🙂 Welcome to Xmen family @anyataylorjoy https://t.co/JIs4mda9zQ

— Stefan Kapičić (@StefanKapicic) May 12, 2017