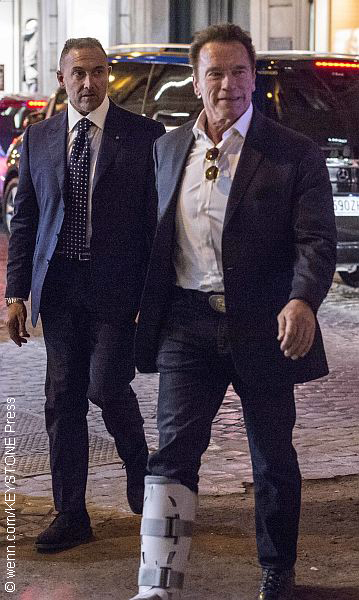 Rumors have been going around that Terminator franchise mega-star and former California governor Arnold Schwarzenegger may be appearing in a small role as the villain Ares in the new Wonder Woman film. As filming of the movie wrapped last month, it's believed he'll be contributing his voice to the CGI-created character.
Speculation began when Batman News (a popular DC-related news site) did a little Twitter investigating and noticed that Wonder Woman director Patty Jenkins and DC Films head Geoff Johns both started following Schwarzenegger on Twitter. While that may not seem like a big indicator, it's worth noting that information like this has proven rumors true in the past.
Batman News previously reported an interesting interaction on John Cleese's social media account, which showed the Monty Python star had followed director Zack Snyder and Ben Affleck in late 2016, leading many to believe that he would appear in the upcoming Justice League film. This has since been confirmed to be true. So with a proven track record, one can assume there is a plausible chance that this rumor of Arnold appearing in Wonder Woman could be true as well.
Arnold is no stranger to the DC universe, as fans will recall he played another supervillain — the frigid Mr. Freeze in 1997's Batman & Robin, starring opposite Hollywood heavyweight George Clooney, who played the Caped Crusader.
Arnold can soon be seen on the big screen in Aftermath, playing a man seeking revenge against the air traffic controller responsible for the plane crash that killed his wife and daughter. The film is based on a true story and has a limited release on April 7, 2017. ~Alexa Caruso