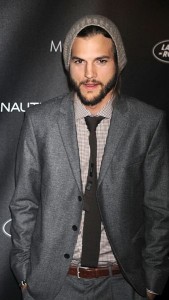 Ashton Kutcher has shut down his Twitter account after sparking outrage by defending college football coach Joe Paterno.
Paterno was fired from his role as head coach of the Pennsylvania State University football team amid the growing sex abuse scandal surrounding his former assistant Jerry Sandusky. The football coach came under fire for failing to take action against Sandusky, who has been charged with molesting eight boys over a 15-year period.
Following this scandal, Kutcher took to his Twitter account to questioning the decision to fire Paterno, writing: "How do you fire Jo Pa? insult. no class. as a hawkeye (University of Iowa) fan I find it in poor taste."
His comment offended his followers and prompted rage and angry messages. Many people criticized Kutcher for his response also on the fact that he has a charity to end child sex slavery. Kutcher then deleted the post and closed his page, admitting he felt "awful" about his comment.
He tweeted, "As an advocate in the fight against child sexual exploitation, I could not be more remorseful for all involved in the Penn St. case. As of immediately I will stop tweeting until I find a way to properly manage this feed. I feel awful about this error. Won't happen again."