Beauty and the Beast a cinematic masterpiece – review
By Alexandra Heilbron on March 16, 2017 | 6 Comments
Beauty and the Beast is Disney's latest live-action adaptation of an animated film and in my opinion, it's the best one to date. Which is saying a lot. I'm not sure they can top this one.
The film is nothing short of a masterpiece. I saw it in IMAX, and I highly recommend the experience because it feels like you're right there in the moment. The scenery, the costumes and the cinematography are all breathtaking.
Even the closing credits are designed to keep audiences enchanted. Most people leave at the first sign of a credit, but at the screening I attended, few budged.
Emma Watson plays Belle as a fully rounded individual. She is feisty, strong and intelligent. She's a loving daughter and, as it turns out, exceptionally brave and clever.
Emma hits all the right notes as an actress. Her Belle is bemused by the small town folks that surround her. She wishes for something more than what she can find in the small provincial town, but retains a kind heart and a desire to help others.
At the same time, she's unwavering and unapologetic when she needs to be, such as when she turns Gaston down as he tries to invite himself for dinner. It's an inspiring scene for young women who may feel the need to make up an excuse when turning down unwanted advances. When Gaston asks Belle if she has other plans that night after she tells him he can't come for dinner, she tells him no. And that's that.
Speaking of hitting the right notes, Emma's singing voice is sweet, clear and perfect for a lovely young woman such as Belle.
Despite having originated as an animated movie aimed at children, the characters in the live action Beauty and the Beast are not cartoonish. I fully expected Gaston and LeFou to be buffoons. Gaston (beautifully portrayed by Luke Evans) is annoying, but not laughable and he becomes downright frightening as the movie continues.
Josh Gad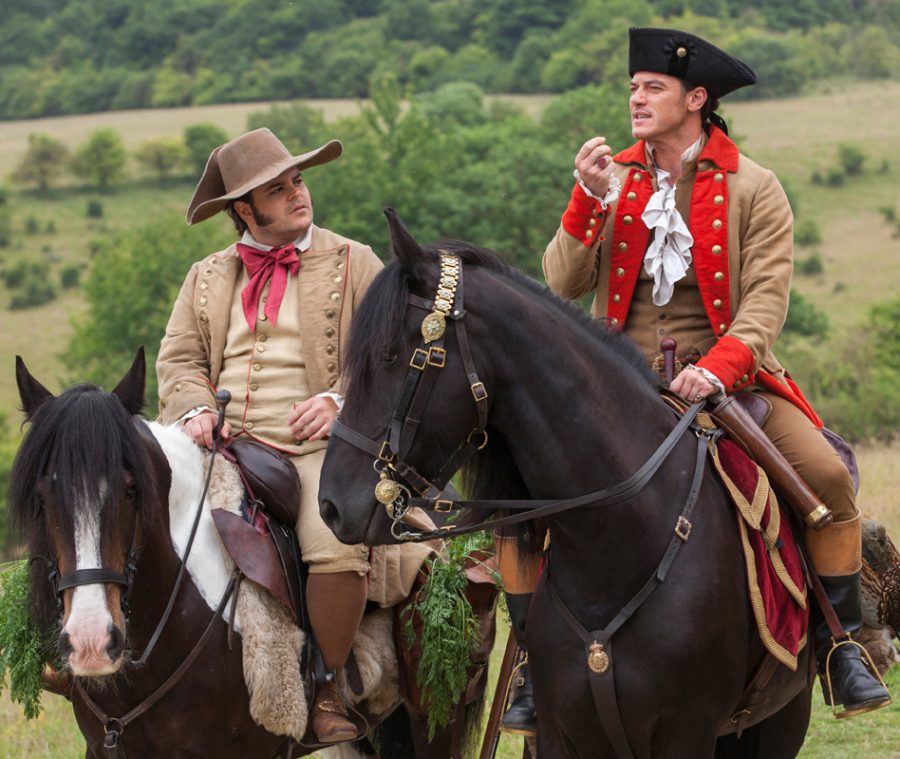 is charming as LeFou — I would even say completely adorable. When LeFou sang Gaston's praises (in a song titled "Gaston"), he won my heart. Despite his shortcomings when his loyalty to Gaston puts people in danger, I still rooted for him to have the chance to make things right.
The household items (played by A-listers such as Ewan McGregor, Stanley Tucci, Emma Thompson and Ian McKellen) were believably portrayed — never over the top. The audience quickly warms to them as characters, and since they're front and center for a good portion of the movie, that's a good thing.
Although I would have preferred to have Céline Dion's version of the song "Beauty and the Beast" included in the closing credits, her familiar voice is present with a new song — "How Does a Moment Last Forever." Josh Groban also beautifully performs the Beast's song, "Evermore," during the closing credits.
I should add that Dan Stevens does a wonderful version of the song himself during the movie. He's completely unrecognizable from his Downton Abbey role as Matthew Crawley — in fact, when he's not the Beast, he appears much younger than he did in the British series. As the prince, prior to his transformation due to a curse, he's a primping, arrogant jerk. It's interesting to watch him slowly change as he gets to know Belle, while on the other hand, Gaston's true nature gradually surfaces.
Since much has been made of LeFou's character being gay, I hope this doesn't deter audiences. He's such a cheerful, loyal and sweet character and although it's pretty clear he has a crush on Gaston, he doesn't make any overtures and his feelings for Gaston are not returned. Gaston is far too in love with himself to notice anyone else's feelings. There's one moment towards the end during a very crowded dance scene in which LeFou and another male character find themselves together on the dance floor. They realize what has happened, smile at each other and continue to dance together as the camera cuts to something else. It lasts just seconds — if you blink, you'll miss it.
This will go over the heads of very young children, and older children, even if they pick up on it, have seen gay characters in so many films and TV productions that it's doubtful they would wonder about it. It's hard to imagine anyone being upset or outraged by such an innocuous scene.
This movie should not be missed. Young and old, whether you have children or not, if you like adventure with a smattering of romance, beautiful costumes, interesting characters and movie sets that make you want to move in, you will absolutely love this film.
I wholeheartedly give Beauty and the Beast 5 out of 5 stars.
If you've seen Beauty and the Beast and would like to rate/review it, please click here.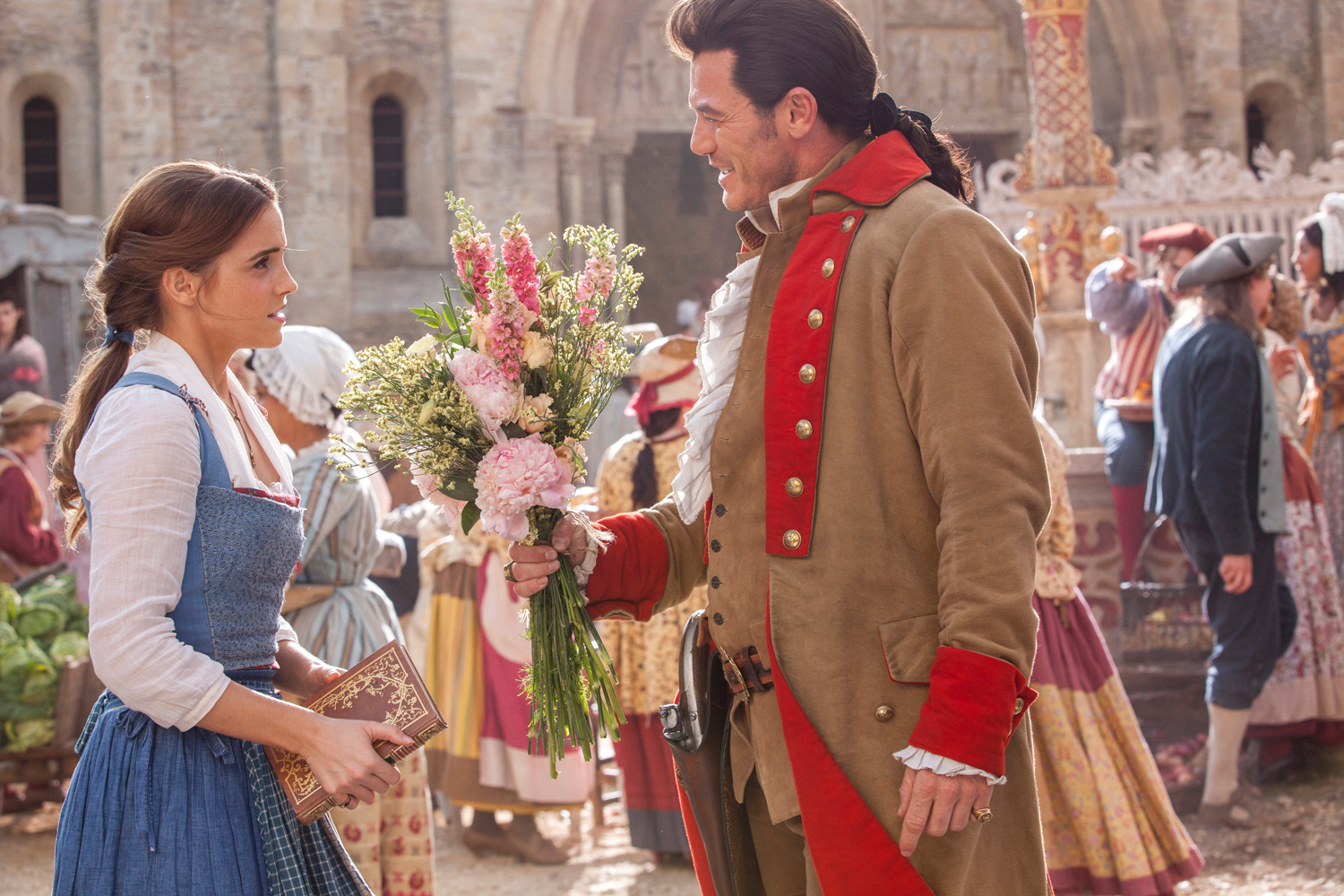 ---
---
---
---
Similar Articles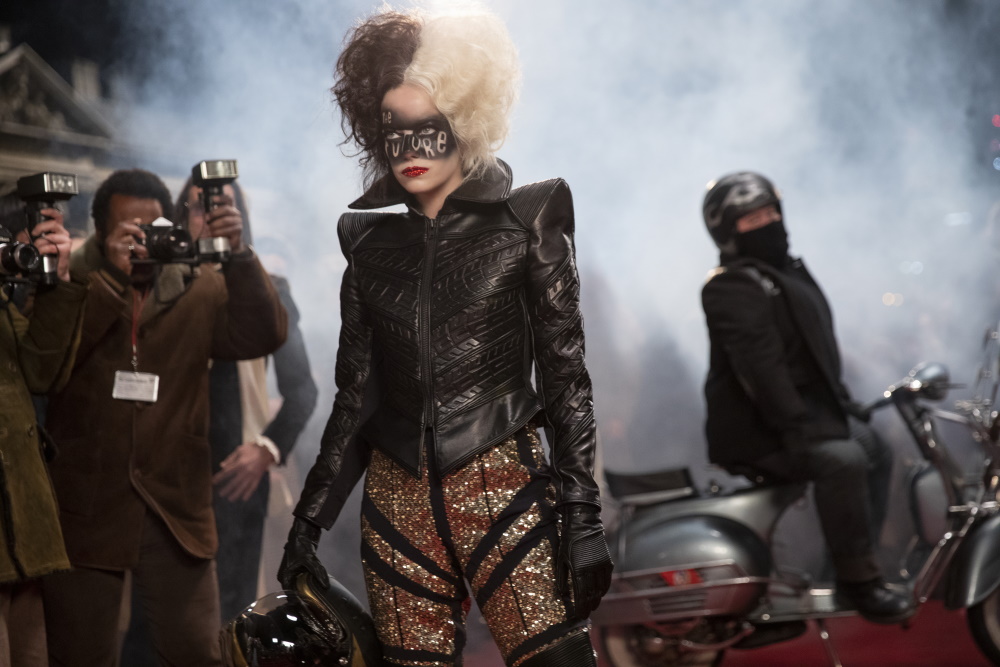 May 26, 2021 | Leave a Comment
Disney is bringing back one of its most iconic villains to the big screen in Cruella. Emma Thompson and Emma Stone sat down to talk to press about their film.
---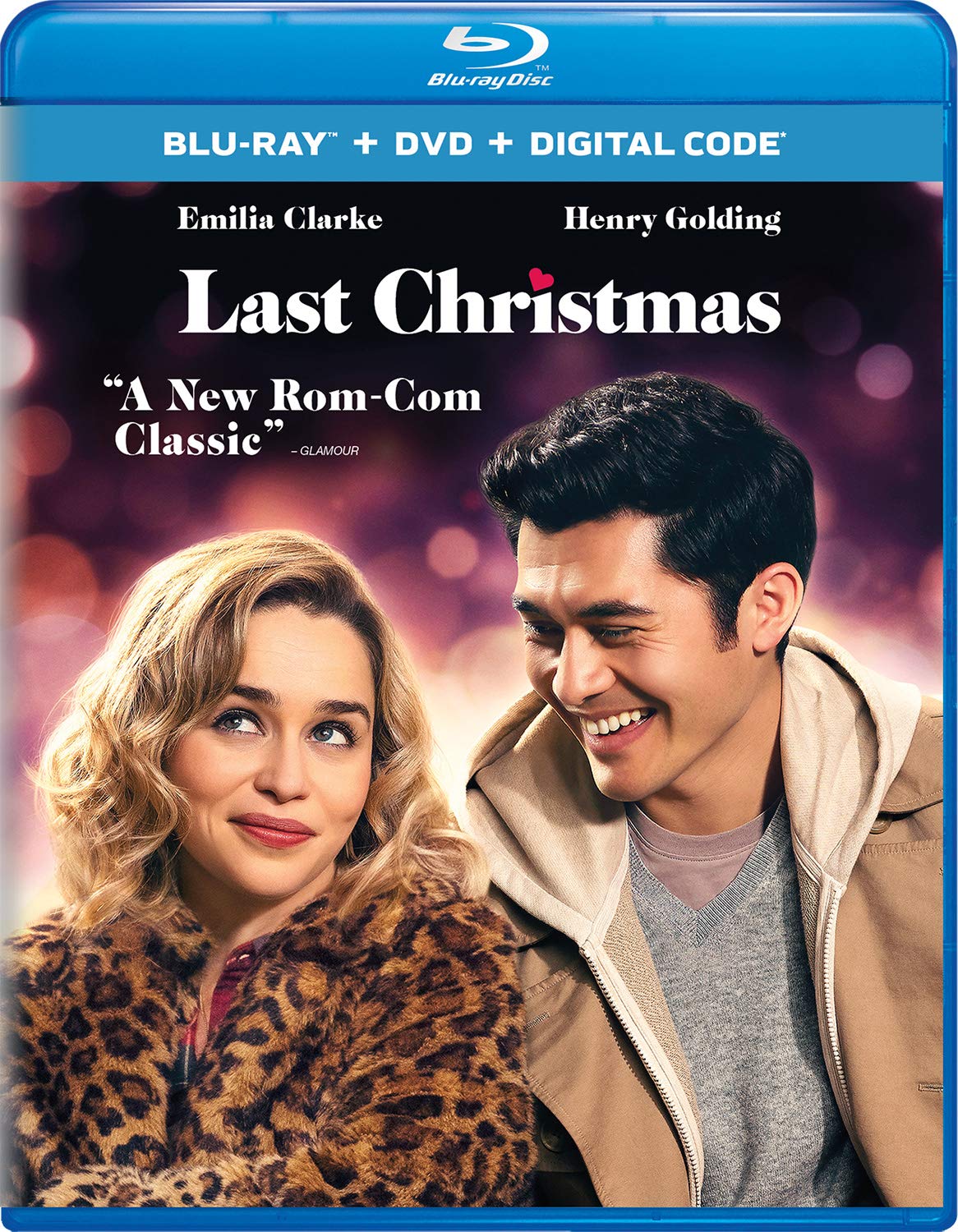 February 4, 2020 | 2 Comments
Inspired by the music of George Michael comes this Christmas rom-com with a twist on the classic tune. Click here to read our DVD and Blu-ray review!
---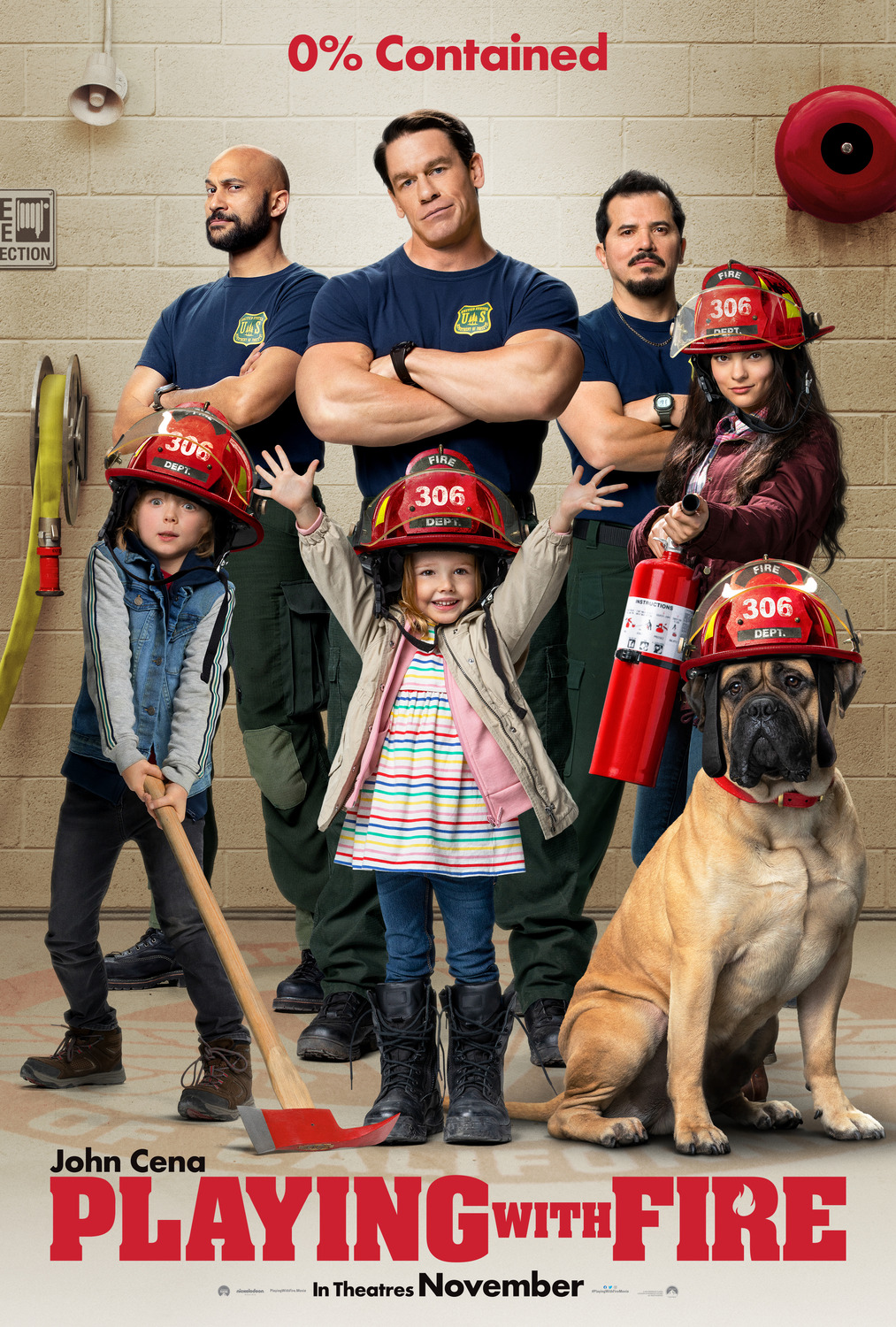 February 4, 2020 | Leave a Comment
Four new movies releasing on DVD and Blu-ray today, including Playing With Fire and Last Christmas. Click here to get all the details on this week's releases.
---