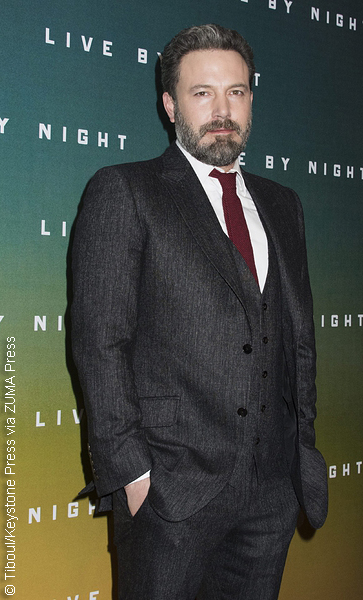 Ben Affleck has given up the director's chair on the upcoming standalone Batman film.
According to Variety, Ben and Warner Bros. (the studio backing the picture) recently discussed the movie, titled The Batman, and came to the decision mutually.
Although Ben will leave directing duties to someone else, he is still on board to star in the film and serve as a producer as well.
The 44-year-old Oscar winner released a statement addressing the choice to step down as director. He said, "There are certain characters who hold a special place in the hearts of millions. Performing this role demands focus, passion and the very best performance I can give. It has become clear that I cannot do both jobs to the level they require."
He added, "Together with the studio, I have decided to find a partner in a director who will collaborate with me on this massive film. I am still in this, and we are making it, but we are currently looking for a director. I remain extremely committed to this project, and look forward to bringing this to life for fans around the world."
As for Warner Bros., the studio commented on the news by saying that it "fully supports Ben Affleck's decision and remains committed to working with him to bring a standalone Batman picture to life."
With Ben out, a shortlist of replacement directors has been drafted. Among those in the running is War for the Planet of the Apes helmer Matt Reeves.
Ben, who recently wrote, directed and starred in Live by Night, can be seen next in Justice League, out Nov. 17, 2017.
The Batman doesn't have an official release date at this time.
What are your thoughts on Ben Affleck stepping down as director of The Batman? Who would you like to see take over? ~Matthew Pariselli