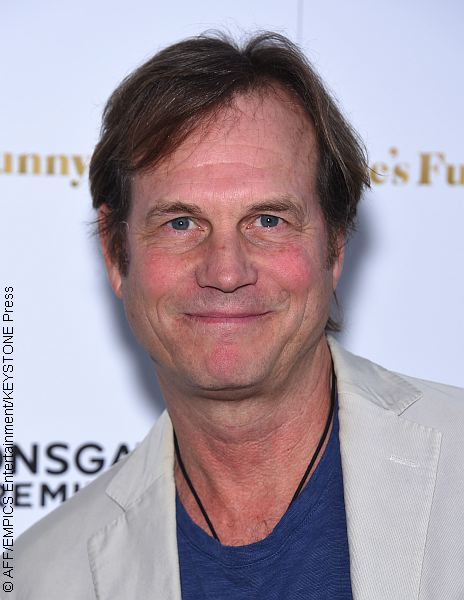 It's been three days since Bill Paxton passed away and reports are now surfacing that the actor's death may be linked to a childhood bout of rheumatic fever.
Bill, who was 61 when he died on Saturday (Feb. 25) after complications from heart surgery, shared details on a podcast weeks ago that he contracted the inflammatory disease when he was 13.
While on Marc Maron's Feb. 6 WTF podcast, Bill said, "I had been to a hockey game, and I woke up one night and I had a lot of pain in my left wrist."
He continued, "I spent a good part of the seventh grade in bed. I'd had a sore throat at Christmas. It had kind of gotten into my wrist, but it usually damages your heart valves."
Marc asked Bill if his heart valves had been harmed, to which Bill replied, "Yeah, yeah."
But Bill also put a positive spin on his past illness, suggesting his bedridden months may have helped develop his creative mind and steer him in the direction of acting.
The Twister star said, "It kind of isolated me at an interesting age… Suddenly I was in this voyeuristic kind of world, where I had TV but there wasn't much TV on in those days, and I read a lot and looked out the window at the golf course, for about six months."
According to a story about the podcast posted by The Wrap, "Rheumatic heart disease is permanent damage to the heart caused by rheumatic fever, which usually occurs 10 to 20 years after the original illness… Problems are most common with the valve between the two left chambers of the heart (mitral valve), but the other valves can be affected."
Some of Bill's notable credits include Aliens, Apollo 13, Titanic and the HBO series Big Love, for which he earned three Golden Globe nominations. 
He had also finished work on the sci-fi thriller The Circle with Emma Watson and Tom Hanks before he died. The film is set for release on April 28, 2017. ~Matthew Pariselli