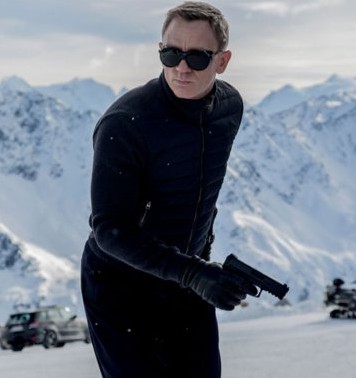 Bond will be back, we're just not sure when, or who will be playing him. But it has been confirmed that the 25th film in the popular spy franchise will be written by longstanding 007 screenwriters Neal Purvis and Robert Wade. A reporter with the Daily Mail tweeted today that Purvis and Wade had been "hired" for the new movie.
The duo have been screenwriters for 007 since 1999's The World Is Not Enough, which had Pierce Brosnan donning the suit and sipping martinis as the British MI6 agent. Daniel Craig has yet to confirm whether he'll be reprising his role.
Daniel has infamously flip-flopped on whether he would want to take up the most coveted role in cinema for a fifth time — one minute saying he would rather "slash [his] wrists," and the next saying that it's the "best job in the world."
But bookies have been speculating for a while about who would be a suitable (no pun intended) replacement, with names like Michael Fassbender and Tom Hardy being thrown into the mix.
Wade had mentioned in an interview with The Telegraph that the new Bond film would most likely be very different from the Bond we knew from 2015's Spectre: "Spectre felt like it closed off a certain way of doing Bond. And I think whatever happens next will be quite different."
No release date or title of the upcoming film has been confirmed. ~Alexa Caruso