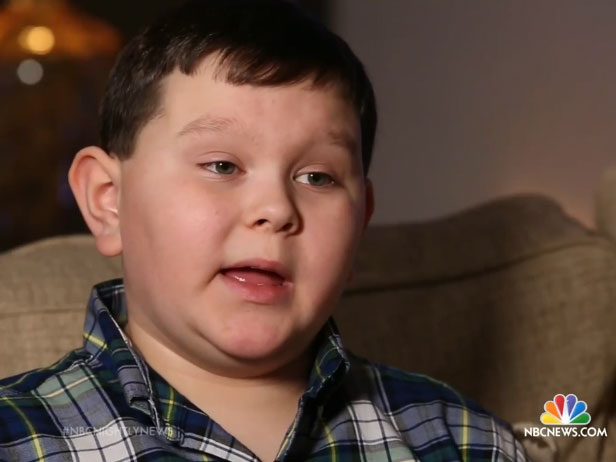 Have you ever had a moment where you're watching an old movie and you stop and think, "That's me! I was there!" No? Well, in the case of 10-year old Ryan, he believes he's the reincarnation of Marty Martyn, a former Broadway actor-turned-talent agent who died in 1964.
NBC's Today reported that Ryan began having nightmares at four. When he was five, his mother Cyndi says he told her, "I used to be somebody else." She initially didn't believe him, but his details were so specific that there was no way he could know any of what he was saying, unless it were true.
Today reported that Ryan recalled stories of dancing on Broadway, traveling and scouting talent — all facts that were true to Marty's life. Ryan even recalled meeting actress/dancer Rita Hayworth.
In light of these occurrences, Cyndi reached out to Dr. Jim Tucker, a child psychologist. His book Return to Life: Extraordinary Cases of Children Who Remember Past Lives tells Ryan's story, as well as the stories of other children like Ryan. Dr. Tucker was amazed by something Ryan said about his death, believing it to be wrong, until he uncovered startling evidence. Watch the video below to see what that was.  ~Sandra D. Sukraj