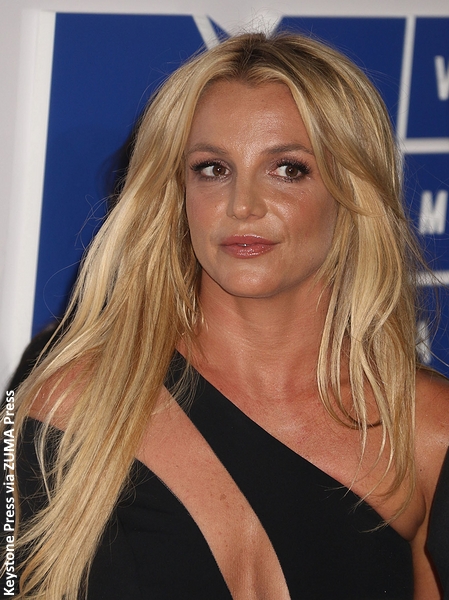 The (onscreen) stars are aligning for the upcoming Lifetime movie about Britney Spears.
It has now been confirmed that the cast of characters in Britney will include Britney's exes Justin Timberlake, Kevin Federline, and Jason Alexander, as well as former *NSYNC backup dancer Jenna Dewan Tatum, choreographer Wade Robson, and Britney's former talent manager Larry Rudolph.
Cleaners actor Nathan Keyes will star as Justin, with Canadian actors Clayton Chitty and Markian Tarasiuk as Kevin Federline and Wade Robson respectively, Kelly McCabe as Jason Alexander, Tamara Thorsen as Jenna, and Peter Benson as Larry Rudolph. Nicole Oliver and Matthew Harrison complete the cast, appearing as Britney's mother and father, Lynn and Jamie Spears.
Initially announced in August, the controversial biopic has already found its Britney, with Australian actress Natasha Bassett portraying the princess of pop. Marking her first high-profile lead role, Natasha is best known for her work in the television series Camp and the Coen Brothers' period comedy Hail, Caesar!
Directed by Leslie Libman, Britney will have a lot to cover in just two hours — detailing everything from Britney's very public relationship (and breakup) with her former The All New Mickey Mouse Club co-star, as well as the divorce of her parents, to the quickie Las Vegas wedding with Alexander, the subsequent marriage and pregnancy with Federline, followed by her well-documented breakdown, and finally, her slow return to the spotlight.
Although it's titled Britney, the film will be produced without any help from its eponymous star.
"Britney Spears will not be contributing in any way, shape or form to the lifetime biopic nor does it have her blessing," her rep told E! News when the film was first announced.
Production on the movie is currently underway, with the premiere date tapped for sometime in 2017.
Are you looking forward to seeing Britney's life played out onscreen? Tell us below!