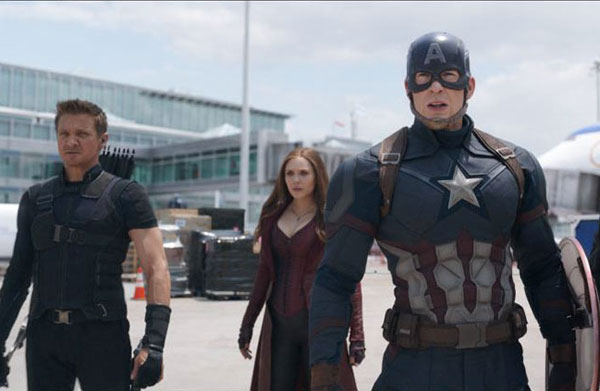 Captain America: Civil War has earned $200.2 million internationally since its debut on April 27 and is expected to top the North American box office when it hits theaters this Friday.
Marvel's superhero face off set multiple records, including all-time industry opening weekends in Mexico, Brazil and the Philippines.
In Japan it debuted in third, one of the few international markets where Civil War didn't hit the top spot. Despite this, it's still a solid haul considering the sequel more than doubled Captain America: The Winter Soldier's opening weekend in 2014.
In addition to the U.S. and Canada, Captain America: Civil War opens in 18 additional markets, including China, this Friday.
This newest Captain America movie features almost all of the Avengers together, including newcomers Ant-Man and Spider-Man. It stars returning cast members such as Chris Evans, Robert Downey Jr., Scarlett Johansson, Sebastian Stan, Anthony Mackie, Don Cheadle, Jeremy Renner, Paul Bettany, Elizabeth Olsen and Emily VanCamp, in addition to welcoming new cast members Chadwick Boseman, Paul Rudd, Marisa Tomei, Tom Hollander and Daniel Brühl as the villain. 
Click here to watch our exclusive interview with Emily VanCamp, who plays Sharon Carter in the movie.
~Shelby Morton