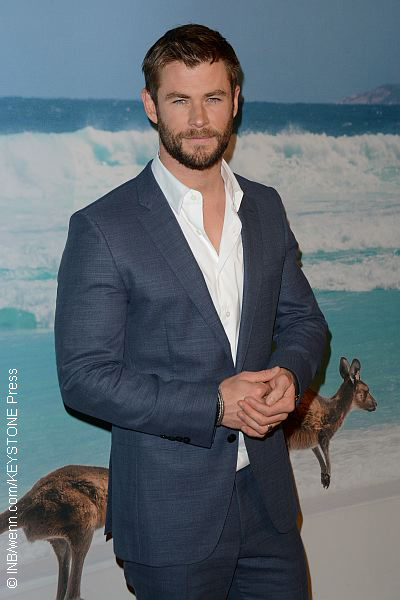 Not surprisingly, it's apparently frowned upon for Marvel actors to take on roles from rival comic franchise DC.
Thor: Ragnarok actor Chris Hemsworth reportedly said during a panel at the Supanova Comic Con in Australia this past weekend that it is "illegal" for MCU actors to get a role as a DC character.
But it's worth noting that Marvel Studios head Kevin Feige said back in April that there are no non-compete clauses in their contracts with their actors, stating: "We don't have anything written into our contracts about other roles that people can do."
While that seems to be a pretty definitive answer, it could still be possible that there is an unwritten rule that strongly encourages actors to stay within their respective comic universes.
But then again, it's not like there haven't been cross-overs before, the most recent being Suicide Squad's Adewale Akinnuoye-Agbaje, who played Killer Croc after he played Algrim the Strong in Thor: The Dark World.
Bradley Cooper serves as another example. He currently voices Rocket Raccoon in Marvel's Guardians film series but is rumored as a top pick for the role of Hal Jordan (a.k.a. Green Lantern) in the upcoming DC film Green Lantern Corps due for release in 2020.
So perhaps Hemsworth was trying to be dramatic or funny with his use of the word "illegal," as it seems there isn't really anything (in writing, anyway) stopping him or his fellow MCU actors from crossing over to the dark side — I mean — DCEU.
Regardless, typically actors undertaking large roles like that are signed on for multiple films, meaning they've got a full plate for a few years to come. So chances are, even if they wanted to cross sides, they most likely wouldn't have the time for it.
How would you feel seeing a popular Marvel actor playing a role in a DC film? Let us know by commenting below! ~Alexa Caruso