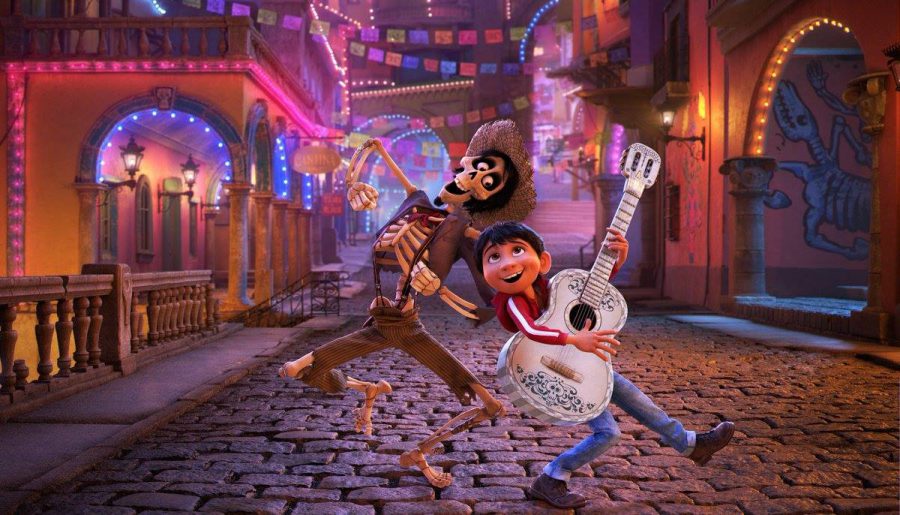 Not much has changed in the last few weeks in the box office top five, and this week isn't much different. Coco is still leading the pack and Thor: Ragnarok is hanging on for its sixth straight week in the top five.
For a third consecutive week Disney and Pixar's Coco has the top spot, bringing in $18.3 million. There aren't a lot of family choices at theaters right now, but it would be hard for anything to compete with this Disney powerhouse. However, with Star Wars: The Last Jedi coming out next week this will be Coco's last week at number one.
Despite the less than stellar critical reception Justice League has received, it made $9.6 million this weekend and has held the number two spot for the past three weeks.
The heartwarming story behind Wonder is enough to keep audiences rolling in and in the third spot. While the tale of friendship has been a step behind Justice League since its release the same day, Wonder brought in $8.5 million in its fourth weekend in theaters.
A newcomer to the top five this week is The Disaster Artist, which brought in $6.4 million in its first full weekend — it was a limited release last weekend before opening wide Dec. 8 — and people seem to be really enjoy James and Dave Franco's telling of the creation of Tommy Wiseau's The Room. The Disaster Artist has a 5 out of 5 star rating from our users and a 94 percent Fresh score on Rotten Tomatoes.
Fifth on the list for its sixth straight week in the top five is the latest installment in the MCU, Thor: Ragnarok. Bringing in $6.3 million this weekend, will it be the last time we see Thor in the top five? With the latest installment in the Star Wars franchise and the animated Ferdinand both coming out Dec. 15, the God of Thunder may be knocked out of the top five, though will likely remain in the top 10. Check back next week for more results. ~Hayley Michaud