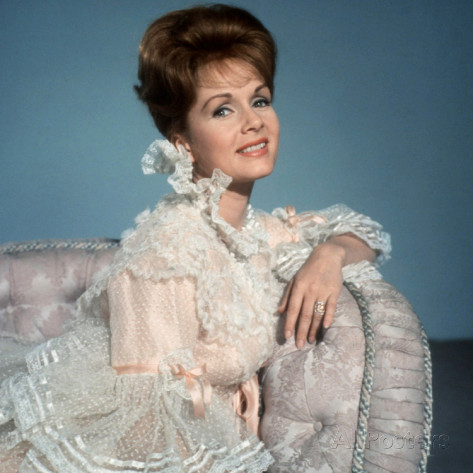 Just one day after her daughter Carrie Fisher died of heart failure, legendary actress Debbie Reynolds has passed away from a stroke. She was 84 years old.
Reynolds was at her son Todd's home in Beverly Hills discussing funeral plans for Carrie when she began having trouble breathing. An ambulance was called and she was rushed to Cedars-Sinai Hospital, where she died as a result of a stroke.
She is survived by her son, Todd. Her daughter, Star Wars actress Carrie Fisher, passed away yesterday after suffering a heart attack on a plane on Dec. 23rd.
Reynolds was a five-time Golden Globe nominee and she was also nominated for an Oscar for her outstanding performance in the title role of the 1964 hit musical The Unsinkable Molly Brown. One of the last stars of the Golden Age of Hollywood, Reynolds was a household name for over 60 years. She landed her first speaking role in a movie in 1950, in The Daughter of Rosie O'Grady. Her most recent appearance was as Liberace's mother Frances in the 2013 TV movie Behind the Candelabra, opposite Michael Douglas.
She was divorced from Carrie and Todd's father, Eddie Fisher, who left her for Elizabeth Taylor in the late 1950s. She married twice more but those marriages also ended in divorce. Fisher died in 2010 of complications following hip surgery.
Reynolds is also survived by her granddaughter — Carrie's only child, Billie Lourd. ~Alexandra Heilbron