Degrassi: Next Class interview with Richard Walters, Sara Waisglass and Amanda Arcuri
By Marriska Fernandes on January 15, 2016 | 2 Comments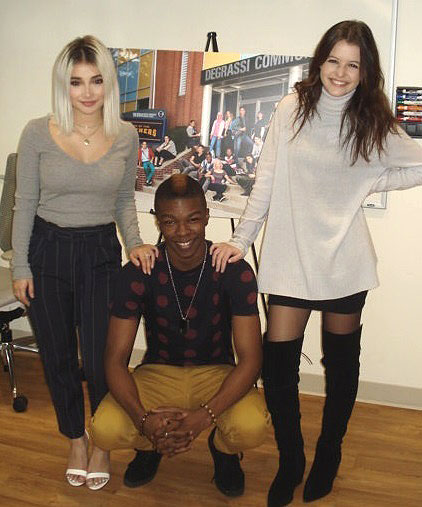 Degrassi: Next Class brings new and familiar faces to the popular Canadian show, which tells the stories of Generation Z with equal measures of humor, angst and heart. The teen high school drama has brought several issues to light and this new edition of the series is no different. It will deal with a wide range of issues from racism and substance abuse to the complications of dating in the social media age.
We chatted with returning cast members Richard Walters (Tiny), Amanda Arcuri (Lola) and Sara Waisglass (Frankie) about new issues discussed on the show and what viewers can expect this season.
Click here to read our interview with Ana Golja, who plays Zoe Rivas, and Ricardo Hoyos, who plays heartthrob Zig Novak.
Was there any difference shooting the show this season?
Richard: The whole branding of the school and everything. I don't know, did it feel different?
Sara: I think it did. We have a lot less boundaries, so we can do a lot more risqué topics. Things that teenagers aren't really comfortable talking about it. And that's really what Degrassi was created for, it was to tell those risky stories.
Richard: We definitely had a lot more freedom. You know when you're a kid and you're just waiting for your parents to leave so you just be kind of yourself, in a sense, around your friends. It was that kind of a feeling. And knowing that you have the room to just really portray a legitimate story, in a sense, and really have no boundaries. You're not going to go crazy obviously, but you don't necessarily feel limited.
Amanda: Yeah, I felt that it's a bit more realistic with teenagers now and what they go through, day-to-day things.
What's the storyline for your characters?
Amanda: You can see Lola really exploring herself and really understanding her life with her family and relationships and her body. Really getting to know herself and being one with herself.
Richard: In regards to Tiny, you're going to see a lot of in depth, like what he's really like and his personality and stuff like that. Sparks are flaring between him and Shea at the moment, so we'll see where that takes us in regards to relationships and stuff. Just look out for bigger and better things out of Tiny this season.
Sara: Frankie has this kind of sadness to her and there's not really one reason. It's more this general sadness that she's feeling and she doesn't know how to deal with it. She feels like her friends don't understand her. Frankie's storyline this season really has to do with her rediscovering who she wants to be and realizing the important people in her life.
How do your characters evolve from Next Generation?
Richard: I think in regards to Tiny, ironically along with the show, trying to re-brand his own image. He wants to be respected by the student body and not portrayed as only a specific kind of character in general. He wants to show people the real him. Also keeping that toughness, in a sense, but still kind of showing off a vulnerability, and all that. I would definitely say that would be the biggest change, he's kind of re-branding himself.
Amanda: I think that Lola isn't as naive as before. She's more aware of what she's doing even though she doesn't understand the repercussions and the effect that it's having on her friends.
Sara: For Frankie, I think the biggest difference is that in seasons 13 and 14, she really knew who she was. She was really strong in that and she understood everything about herself. This season, she kind of has to break down to build herself back up.
What is the main play in this new chapter that will appeal to this generation's audience? What kind of issues will be discussed?
Amanda: Sexuality.
Richard: Body image, for sure. Self esteem.
Sara: Race.
Richard: Pressure in school, or even outside of school. Family.
Amanda: Gender equality.
Sara: Something really I found a lot different this season was that technology played a part in almost every scene. In every scene, we had to do inserts in terms of phones or text messages coming up or Twitter or Facebook. Our entire opening sequence is technology based and I think that's so smart because that's the most relatable thing for Generation Z.
Amanda: Yeah you don't see a teenager, or even a 10 year old, without a phone.
Richard: An iPad or something.
Sara: So it's kind of cool to be able to use technology as a plot device.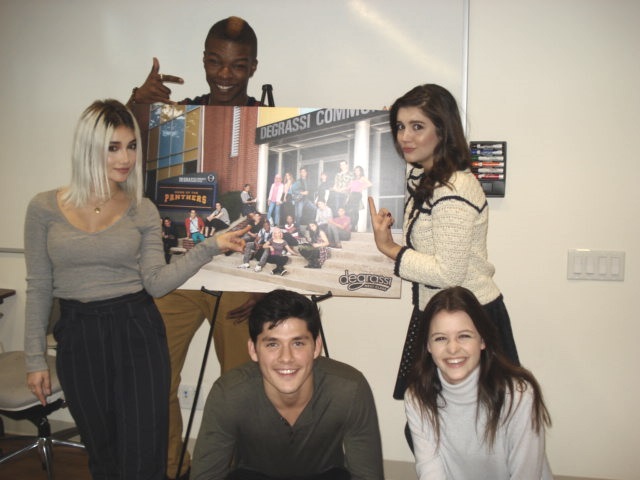 Episode 15 of Next Class will mark the 500th episode of Degrassi and I heard there will be special cameos. Do you know who?
Amanda: Maybe Drake was there.
Sara: Maybe he was.
Richard: You never know.
Sara: I think I would love if Nina Dobrev came back.
Richard: I was just about to say that.
Sara: I was just searching her up on Instagram and she's so cute and I really wish I knew her.
Amanda: I like Paige. Lauren Collins. I told her when I met her once on the street. I was walking to an audition and she was walking towards me. And I was like, "Hey, what's up?" But I love her voice, when I watched Degrassi when I was younger, it was what I connected Degrassi to. That voice, that raspy, cute, sexy voice.
Sara: I also love Adam. He works in the office now, so we all get to see him all the time.
What has been your craziest fan encounter?
Sara: Oh I have one for this. Season 13 finale party, and we were doing a photo wall. People were just coming in, taking photos with us, we got to talk to them for a little bit. So this cute couple came out and the guy literally gets down on one knee and proposes to his girlfriend right in front of us. And I started bawling because I love that kind of stuff. And then Christine started crying, and I started crying. We were all like, "Congratulations!" I literally got to see people get engaged in front of me. Amazing.
Amanda: Mine is just weird. I was with my boyfriend at Victoria's Secret, and these two little girls they saw me and looked at me and had that "I recognize you" look and I was like, "Oh no." They came up and asked me if I was on Degrassi and asked for a picture. And it was my first experience ever with a fan. I get so scared and nervous.
Richard: I was in the Eaton Centre and this happened about two months ago. I ran into a guy who tried to have the same hairstyle as me. He said he was a huge fan, and he's like, "I was trying to go with the Tiny look, what do you think?" He used the temporary spray thing, and it was just weird. I wish I saw his post on Instagram. I don't have Instagram so that's why I was never able to see. But yeah, he got a similar haircut because of Tiny, so that was pretty cool.
Amanda: Yeah a lot of people are dyeing their hair now because of Lola. I used to get made fun of for my hair and now half the school has that hair. Now I'm like, "You're welcome, because I made it okay."
What's your dream role?
Richard: Almost any role that Denzel Washington plays, I would love to do it. Like in, say for example, Flight. An intense role like that. I would love to just explore characters and stuff and really get into it with method acting and stuff. That would be a lot of fun to do.
Sara: For me it would probably be something action-y. Something like Natasha Romanoff in Avengers. Or like something from How I Met Your Mother, I wish I could, I mean I do laugh on a daily basis, but they really get to do that for a living. Every single day, they make comedy and make people laugh. I'd love to do that.
Amanda: I really want to be on Dr. Who. But that's all the way in the UK so I might have to travel there. I'd be want to be one of his companions, I've been thinking about it recently. Just a little trip…in time and space.
What's next for you?
Sara: Well, I'm finishing school. So I'm going to graduate. Right now, things on my mind are like prom and stuff.
Richard: I'm looking forward to the release of my music. I write music all the time. And finally I'm going to release my new EP in January, helping along with the hype of the premiere and stuff. And my performance coming up too. I'm looking forward to all those things. It's going to be awesome.
Amanda: I'm taking a year off of school. I finished high school in June. I decided to take a year. I'm taking acting classes because I've never taken acting classes. I took drama in school. So I'm trying to improve my acting and I'm pretty sure my boyfriend and my friends and I are going go to a shelter and help out and feed the homeless, and take care of everyone, and have fun.
What's it like to know that Degrassi: Next Class is also going to stream on Netflix in addition to airing on Family Channel?
Sara: It was so amazing. Everyone was so excited and you could just feel it was a different vibe.
Thank you for the chat!
Thank you!
~Marriska Fernandes
Degrassi: Next Class airs weeknights on at 9 p.m. ET/PT. on Family Channel's new teen channel F2N.
---
---
---
---
Similar Articles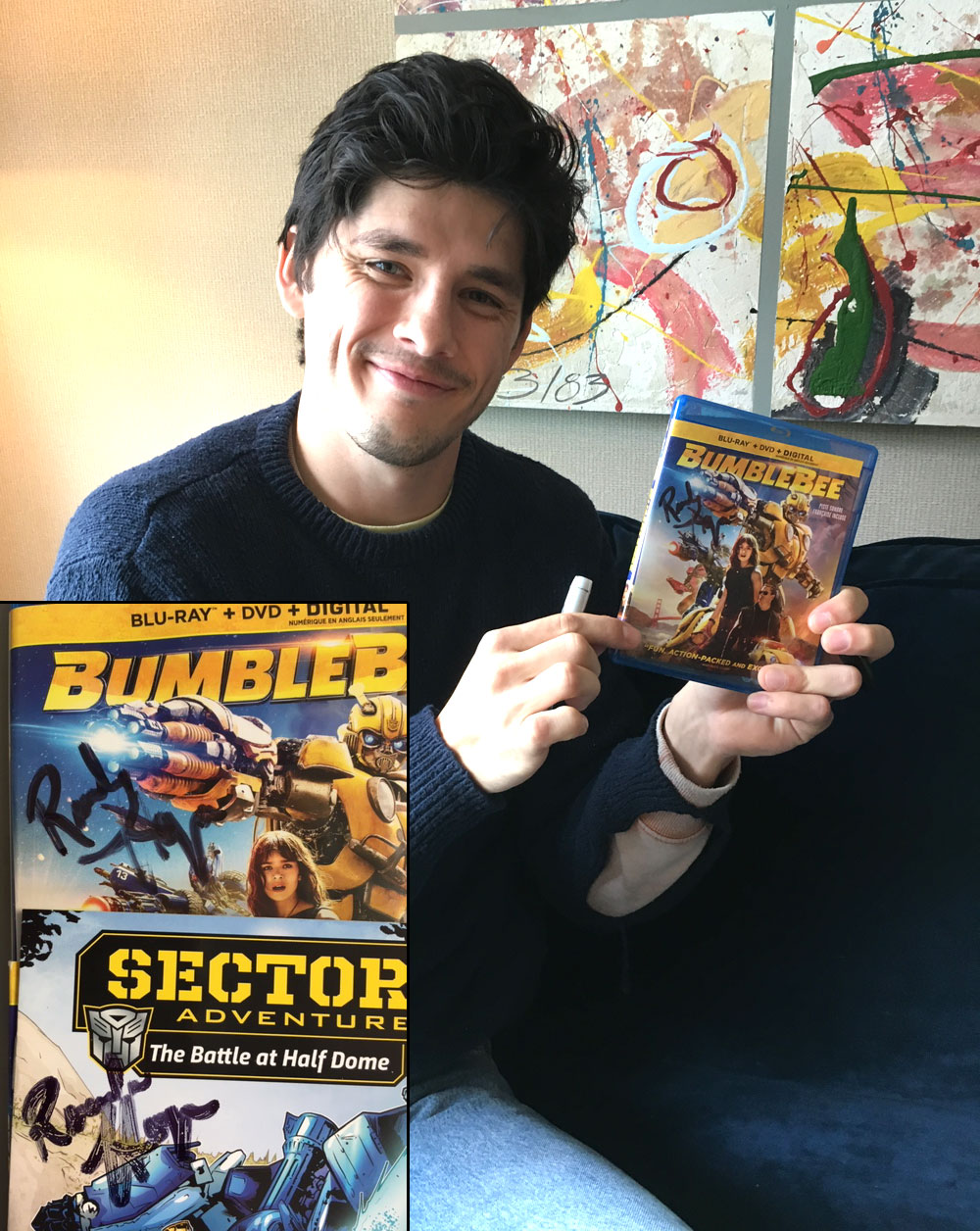 April 2, 2019 | 26 Comments
We had the opportunity to talk to hunky actor Ricardo Hoyos about his role in Bumblebee. He graciously autographed a Blu-ray and comic book for us to giveaway!
---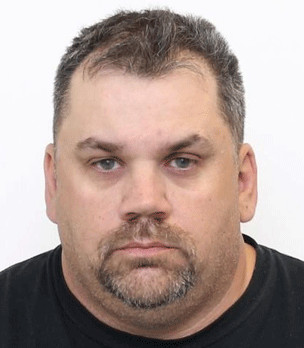 August 26, 2016 | 10 Comments
Former Degrassi High actor Jason 'Byrd' Dickens is one of four people who are facing child pornography charges. Find out how the police found them, and details on their disturbing charges involving…
---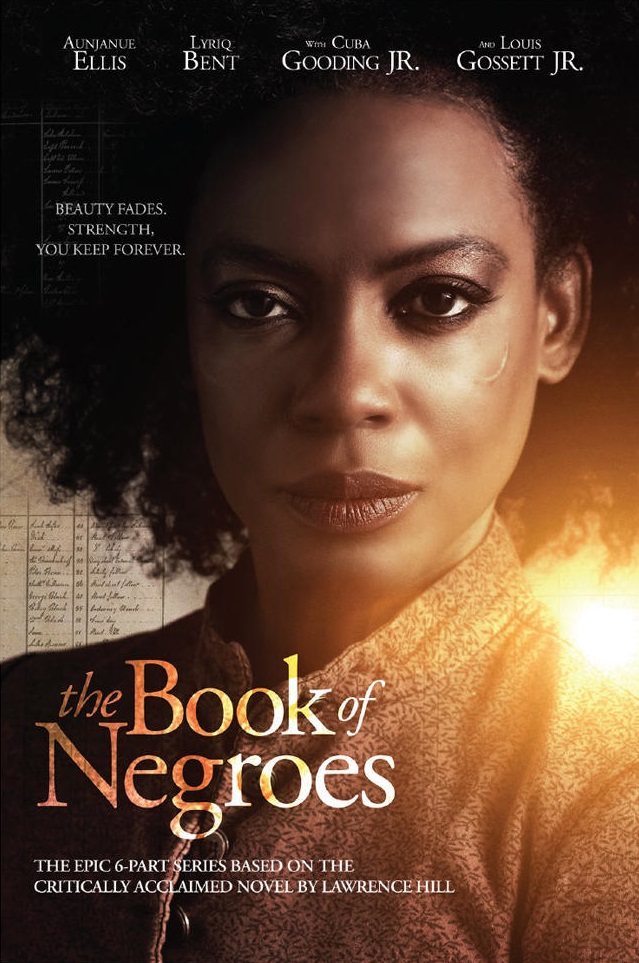 March 10, 2016 | Leave a Comment
As the long-awaited televised gala for the 2016 Canadian Screen Awards approaches, more prizes are being handed out…
---