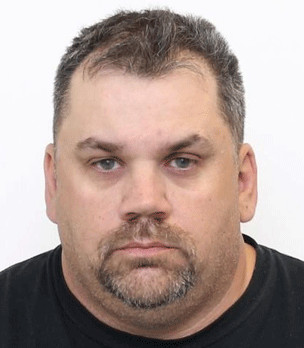 Former Degrassi actor Jason "Byrd" Dickens is one of four people who are facing charges regarding a child pornography investigation.
In January, police received a tip about child pornography being uploaded onto the Internet. On April 25, they searched an address in Toronto, where they found evidence of Jason, 45, and Dylan Anne McEwen, 31, sexually abusing children and animals, as well as distributing disturbing content of children online.
Jason reportedly used several online handles including Retodeviant, Byrd–Dawg, Sir Dirk, and also frequented various bondage and fetish sex sites. Also charged was Tina Ewen, 25, of Thunder Bay and an unnamed woman from London, Ontario.
"The investigation has resulted in the rescue of children who were not only being sexually abused, but then further exploited by having this abuse permanently captured by the recording of it," said Inspector Pauline Gray. "We are concerned there may be more victims."
Jason had acted in 10 episodes of Degrassi High between 1989 and 1991, playing the role of Scott Smith before switching into film and TV production, and technical roles in which he was still active in.
Both Jason and Dylan are scheduled to appear in a Toronto court on Sept. 1, with Tina scheduled to appear in court in Thunder Bay on Sept. 27, and the London woman to appear in court on Oct. 6, 2016 in Toronto. ~Natalia Makarski