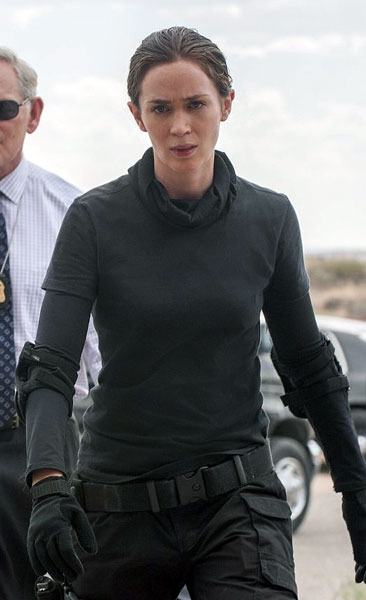 After news broke in June that Emily Blunt would not be reprising her role in the upcoming Sicario sequel, the film's screenwriter Taylor Sheridan has finally revealed the reason why.
In a recent interview with TheWrap, the writer said the Golden Globe-winning actress will be written out of the followup, titled Soldado, because he believes there's nothing left to say.
"That was my decision, and at some point I'm going to have to talk to her about it," Sheridan said. "Her arc was complete … I couldn't figure out a way to write a character that would do her talent justice."
In the Oscar-nominated 2015 drama, also written by Sheridan, Emily played an idealistic FBI agent named Kate Macer who joins a top-secret task force in order to take down a notorious Mexican drug cartel. She co-starred alongside Benicio Del Toro and Josh Brolin, both of whom will be returning for the sequel.
"Look what she went through. It was a difficult role," Sheridan said. "Here I write this lead character and then I use her as a surrogate for the audience. I make her completely passive against her own will so the audience feels the same impotence that a lot of law enforcement officers feel, I drag her through hell, and betray her in the end. It was an arduous journey for the character, and for Emily. That character had arc."
He then asked, "What do you do next? She moves to some little town and becomes a sheriff and then gets kidnapped and then we have Taken? I had to tell the story that was true to this role, and I didn't feel like I could create something with that character that would further that world that would do Emily's character justice. That said, there could be room for Kate somewhere else down the road."
Soldado will be directed by Stefano Sollima, who will replace the first installment's director Denis Villeneuve.~Shelby Morton
Are you disappointed that Emily won't be in the Sicario sequel? Sound off below!