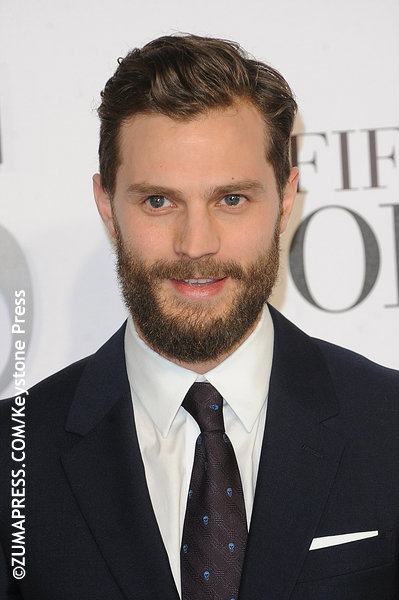 With the success of the film Fifty Shades of Grey, leading man Jamie Dornan has already been cast in his next film, a World War II drama set in 1941.
The 32-year-old Irish actor is set to play a Czechoslovakian soldier who, along with another soldier, is sent to assassinate SS head officer Reinhard Heydrich – a key player in the rise of Adolf Hitler.
Anthropoid is based on a true story surrounding the events of Operation Anthropoid, the code name for the assassination. The story focuses on the two young Czech soldiers chosen for the task of parachuting into their Nazi-occupied homeland in order to end the life of the man known as "The Butcher of Prague." Co-starring alongside Jamie as the other soldier is Irish actor Cillian Murphy.

The thriller will be directed by Oscar-nominated filmmaker Sean Ellis, best known for Metro Manila and Cashback.
In an interview with Screendaily.com, Ellis said he is proud to be doing this film. He's quoted as saying: "I feel incredibly proud to bring the story of Anthropoid to the big screen. I have been fascinated by the story for the last 14 years and find it immensely humbling to explore the bravery of the men and women of the Czech resistance who sacrificed themselves for the freedom of their country while dealing a blow into the heart of Nazi Germany. In the Czech Republic, it is a story of great national pride and it's time to tell the world that story."
Shooting for the film is expected to get underway in Prague this summer.