What's New on Netflix Canada – May 2019
By Marriska Fernandes on April 26, 2019 | 2 Comments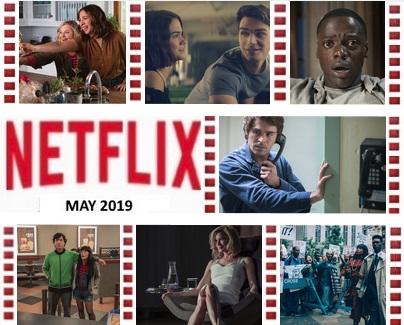 If you caught up with everything Netflix this month, stay tuned because May promises to keep you occupied with eye candy in the form of Zac Efron as he takes on the role of Ted Bundy, and Jamie Dornan, as he gets kinky behind closed doors in Fifty Shades of Grey.
After watching Netflix's Hereditary, horror fans can expect more screams and scares with Jordan Peele's Get Out. If that's not enough to get your heart racing, three Psycho films will stalk you this month.
Whether you want to haunt your dark soul with thrillers and horrors, or warm your heart with rom-coms, there's a fix for every movie craving. Happy streaming!
Netflix's Original Gems: Dark Matter

For those who love a good thriller, What/If (May 24) is a neo-noir thriller series. It's a raw, voyeuristic examination of people doing unacceptable things. What happens when two struggling newlyweds accept a powerful woman's proposition to secure a badly needed financial windfall? Um, danger?!
Zac Efron sheds his good boy image and slips into the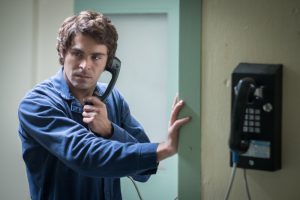 role of notorious serial killer Ted Bundy. If you enjoyed the Netflix documentary Conversations With a Killer: The Ted Bundy Tapes, it's time to watch Extremely Wicked, Shockingly Evil and Vile (May 3). It chronicles the crimes of Ted Bundy from the perspective of Liz (Lily Collins), his longtime girlfriend, who refused to believe the truth about him for years. Getting the chills?
If you've seen the Slasher series on Netflix, which already has offered up two seasons, then it's time to take a stab at Slasher: Solstice (May 23). Rampaging serial killers leave carnage in their wake as their next victims fight to stay alive in this anthology series.
A new Netflix original series to haunt your soul is When They See Us (May 31). It's a four-part limited series from Oscar-nominated director Ava DuVernay. It follows the true story of the Central Park Five — five teenagers who were wrongfully accused and convicted of the brutal rape of jogger Trisha Meili. The series will span 25 years, taking audiences on a harrowing journey.
Netflix's Original Gems: On a Lighter Note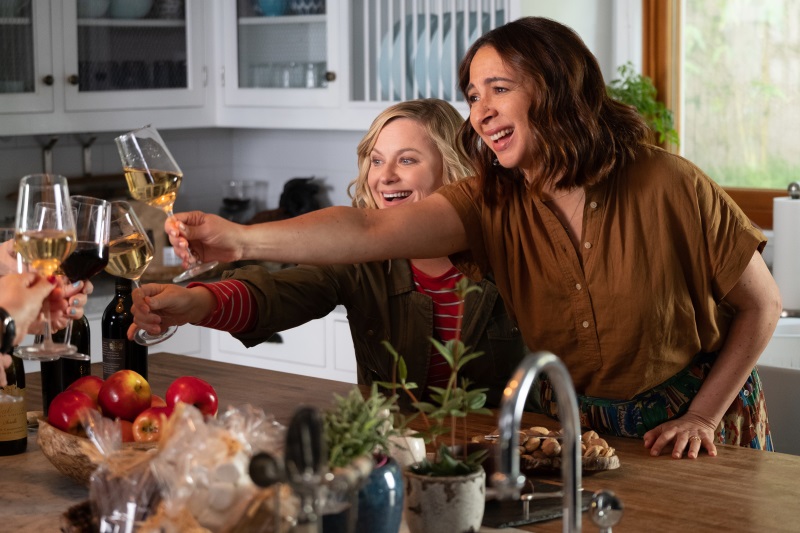 Need a glass or two to recover from those dark pic(k)s? Well, Wine Country (May 10) is here to save the day. The original film takes us on a vacation to Napa Valley, where a group of longtime friends reunite and revisit past choices in this hilarious and heartfelt comedy from director Amy Poehler. The film also stars Tina Fey, Maya Rudolph and Jason Schwartzman. I'll drink to that!
Netflix has been dishing out a solid selection of teen rom-coms over the last few months, and we watched 'em all. Another one here to charm you is The Last Summer (May 3). A group of friends navigate new relationships, while re-examining others, during their final summer before college.
Always Be My Baby? Nope, this one's called Always Be My Maybe (May 31). Ali Wong and Randall Park star in this rom-com about Sasha and Marcus, who everyone thought would end up together — except for Sasha and Marcus. Reconnecting after 15 years, the two start to wonder… maybe? All. The. Feels.
Fifty Shades of Bae
If you're a Jamie Dornan fan, you might want to drool over Christian Grey in Fifty Shades of Grey (May 1). Enough said. If you'd like to see a Miami bachelorette party gone wrong, Rough Night (May 20) it is. The comedy brings together four college friends Jess (Scarlett Johansson), Alice (Jillian Bell), Frankie (Ilana Glazer) and Blair (Zoë Kravitz), and their Australian classmate Pippa (Kate McKinnon).
Another bae to take over May is Tom Cruise as he saves the day and steals your heart in Mission: Impossible – Fallout (May 20). Need a plus one, Ethan Hunt?
House of Horrors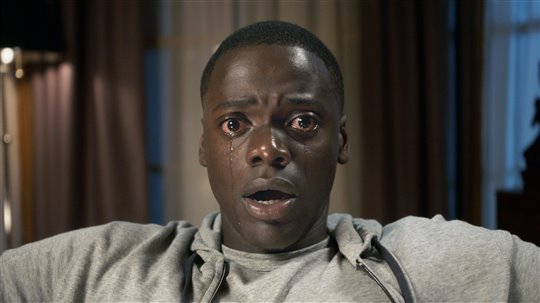 Jordan Peele's buzzworthy and critically acclaimed horror Get Out (May 1) is finally streaming this month. Chris (Daniel Kaluuya) is preparing to meet his girlfriend Rose's (Allison Williams) parents for the first time, but her family behaves awkwardly towards him, while the African American people in town are acting rather strange. Well, the film is aptly titled Get Out for a reason, no?
Netflix is bringing not one or two, but three Psycho films for your viewing starting May 1. Psycho (1960), Psycho (1998) and Psycho II (1983) will be available May 1. Bring all the popcorn for the horror fest.
Dish Me Some Drama
A heartfelt war drama to watch is Unbroken (May 1), which follows Louis Zamperini, who enlisted in the United States Army Air Forces, but while in combat, crashed into the sea and was later captured by the Japanese and tormented by prison guard Mutsuhiro Watanabe.
Ben Is Back (May 20) premiered at TIFF last year and follows teen Ben Burns (Lucas Hedges), who returns home and is welcomed by his mother Holly (Julia Roberts). Although Ben claims he's clean now, Holly is worried that Ben is still using drugs and keeps a watchful eye on her son. This film showcases a mother's undying love for her son as she does everything in her power to keep him safe.
Light and Fluffy
Melissa McCarthy brings all the laughs alongside Jason Bateman in Identity Thief (May 1). There's also Disney's The Nutcracker and the Four Realms (May 28), which follows Clara (Mackenzie Foy) as she braves the ominous Fourth Realm to retrieve her key and return harmony to the unstable world.
Until next month, May you enjoy your Netflix binges! ~Marriska Fernandes
Here's what's streaming in May — scroll below to see what's leaving.
May 1
The 100: Season 6 (weekly episodes)
Jane the Virgin: Season 5 (weekly episodes)
Knock Down The House — Netflix Film
Munafik 2 — Netflix Film
Aloha
Austin Powers: International Man of Mystery
Blackhat
Code Geass: Lelouch of the Rebellion Part 1 & 2
Diary of a Wimpy Kid: The Long Haul
Fifty Shades of Grey
Get Out
Identity Thief
Loser
Lost in Translation
Obsessed
Psycho (1960)
Psycho (1998)
Psycho II (1983)
Unbroken
Wildlife
May 2
Colony: Season 3
The Flash: Season 5
May 3
A pesar de todo — Netflix Film
All in my Family — Netflix Original
Alles ist gut — Netflix Film
Dead to Me — Netflix Original
Extremely Wicked, Shockingly Evil and Vile — Netflix Film
Flinch — Netflix Original
Jo Pil-ho: The Dawning Rage — Netflix Film
The Last Summer — Netflix Film
Tuca & Bertie — Netflix Original
Undercover — Netflix Original
May 4
Like Arrows
May 6
Abyss –– Netflix Original
May 8
Lucifer: Season 4 — Netflix Original
May 10
Dry Martina — Netflix Film
Easy: Season 3 — Netflix Original
Gente que viene y bah — Netflix Film
Harvey Girls Forever!: Season 2 — Netflix Original
iZombie: Season 5 (weekly episodes)
Jailbirds — Netflix Original
ReMastered: The Lion's Share — Netflix Original
Shéhérazade — Netflix Film
The Society — Netflix Original
Wine Country — Netflix Film
May 12
Patriot Act with Hasan Minhaj: Volume 3 — Netflix Original
May 13
Malibu Rescue — Netflix Original
May 14
revisions –– Netflix Anime
Still LAUGH-IN: The Stars Celebrate — Netflix Original
Weed the People
May 15
Call the Midwife: Series 8
Dennis and Gnasher: Unleashed!
Spring Breakers
May 16
Good Sam — Netflix Film
Into the Forest
May 17
1994: Limited Series — Netflix Original
It's Bruno — Netflix Original
The House
Maria — Netflix Film
Morir para contar — Netflix Film
Nailed It!: Season 3 — Netflix Original
See You Yesterday — Netflix Film
The Rain: Season 2 — Netflix Original
Well Intended Love — Netflix Original
White Gold: Season 2 — Netflix Original
May 20
Ben Is Back
Mission: Impossible – Fallout
Prince of Peoria: Part 2 — Netflix Original
Rough Night
May 21
Wanda Sykes: Not Normal — Netflix Original
May 22
A Tale of Two Kitchens — Netflix Original
One Night in Spring — Netflix Original
The Boss Baby
May 23
Ballerina
Slasher: Solstice — Netflix Original
May 24
After Maria — Netflix Original
Alta mar — Netflix Original
Joy — Netflix Film
Rim of the World — Netflix Film
She's Gotta Have It: Season 2 — Netflix Original
The Perfection — Netflix Film
What/If — Netflix Original
May 27
Historical Roasts — Netflix Original
May 28
Disney's The Nutcracker and the Four Realms
May 29
Animal Kingdom: Season 3
May 30
Chopsticks — Netflix Film
May 31
Always Be My Maybe — Netflix Film
Bad Blood: Season 2
Black Spot: Season 2 — Netflix Original
Brooklyn Nine-Nine: Season 6
Good Girls: Season 2 — Netflix Original
How to Sell Drugs Online (Fast) —Netflix Original
Jugar con fuego —Netflix Original
Killer Ratings —Netflix Original
Vis a vis — Netflix Original
When They See Us — Netflix Original
Last Call
Leaving May 1
Office Christmas Party
Bram Stoker's Dracula
Leaving May 7
Love Actually
Scent of a Woman
Leaving May 11
Switched at Birth: Seasons 1-5
Drugs, Inc.: Seasons 3-4
---
---
---
---
Similar Articles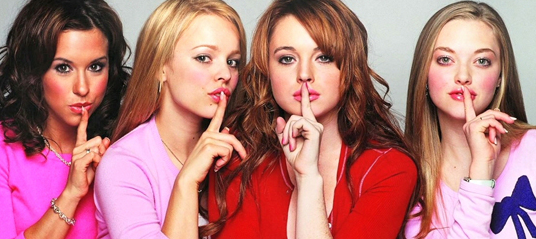 October 3, 2019 | 3 Comments
It's Oct. 3, which means it's Mean Girls Appreciation Day! To celebrate the film's 15th anniversary, we're giving one lucky winner a Blu-ray copy of the movie!
---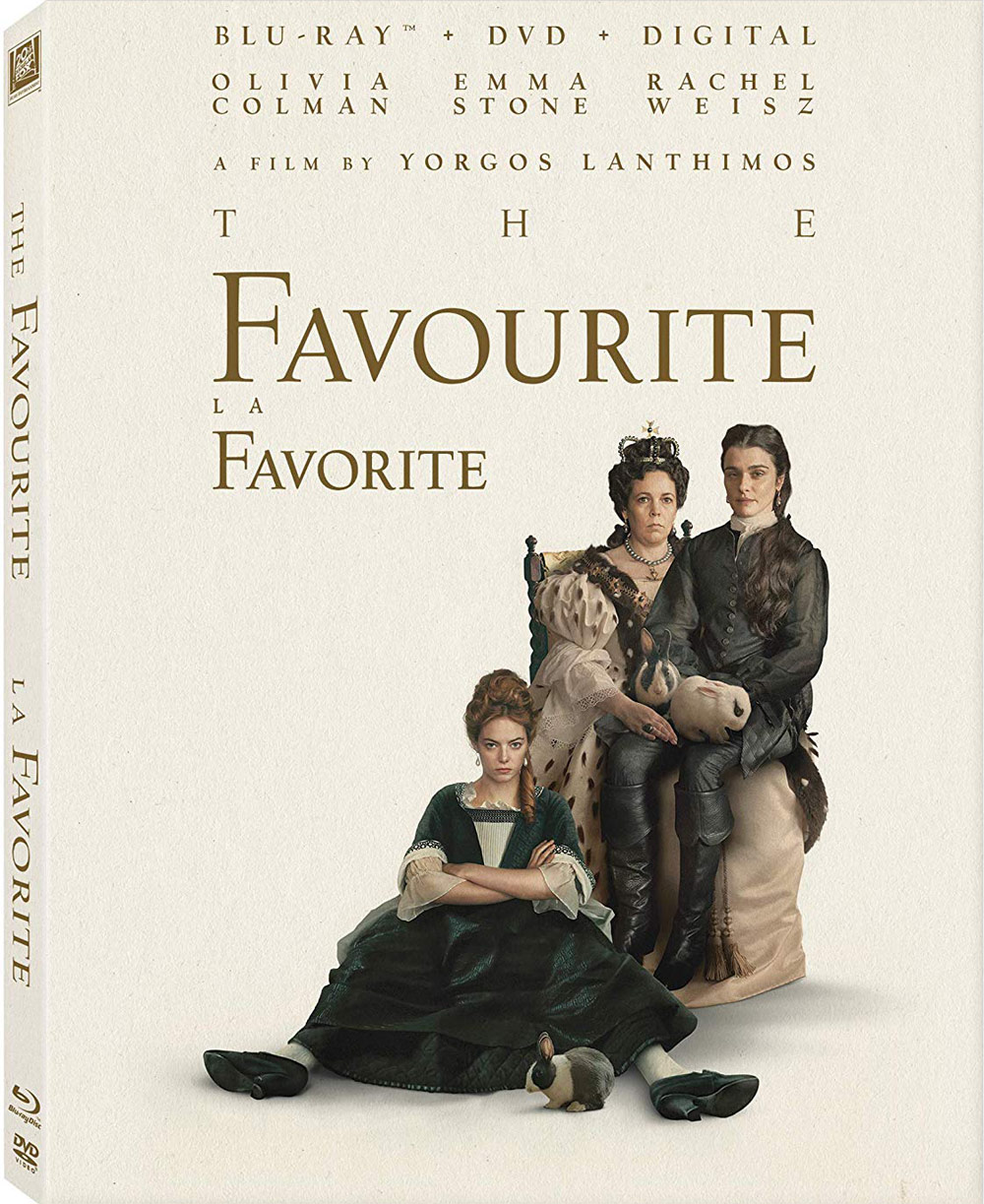 March 5, 2019 | 2 Comments
Six new films release on Blu-ray and DVD today, including Creed II starring Michael B. Jordan, Instant Family starring Mark Wahlberg and two Oscar winners.
---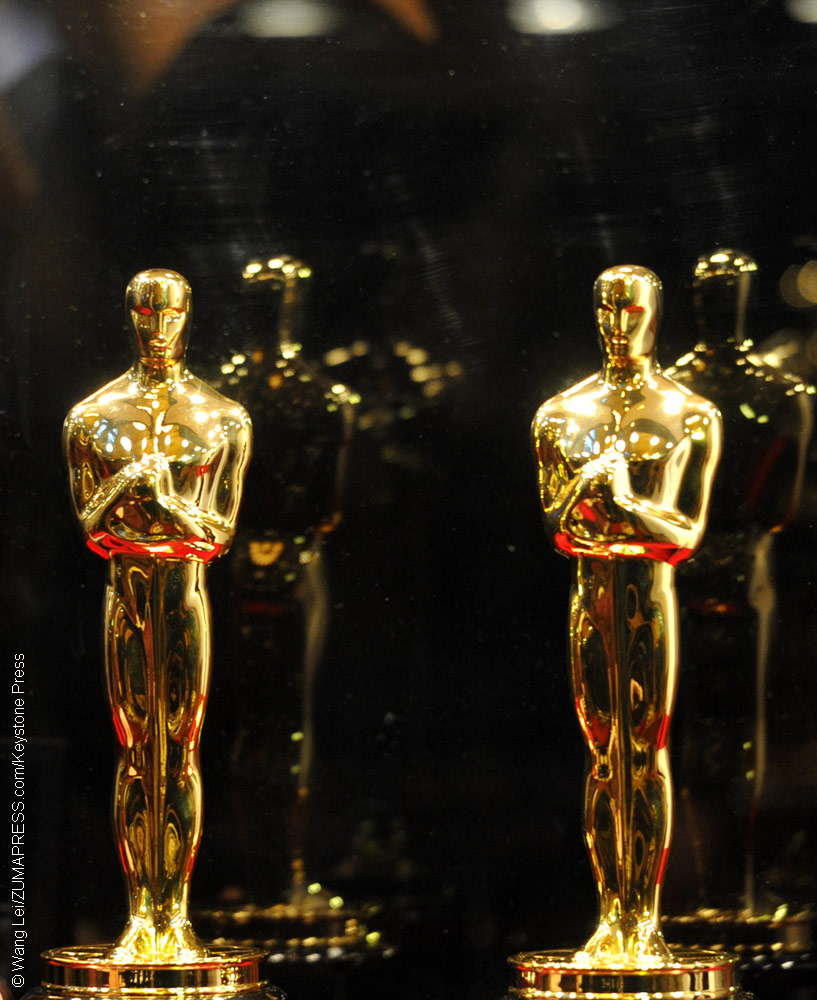 February 24, 2019 | Leave a Comment
Tonight is the big night – the 91st Academy Awards ceremony. Click to get your Oscar score sheet so you can check off the winners as they're announced.
---