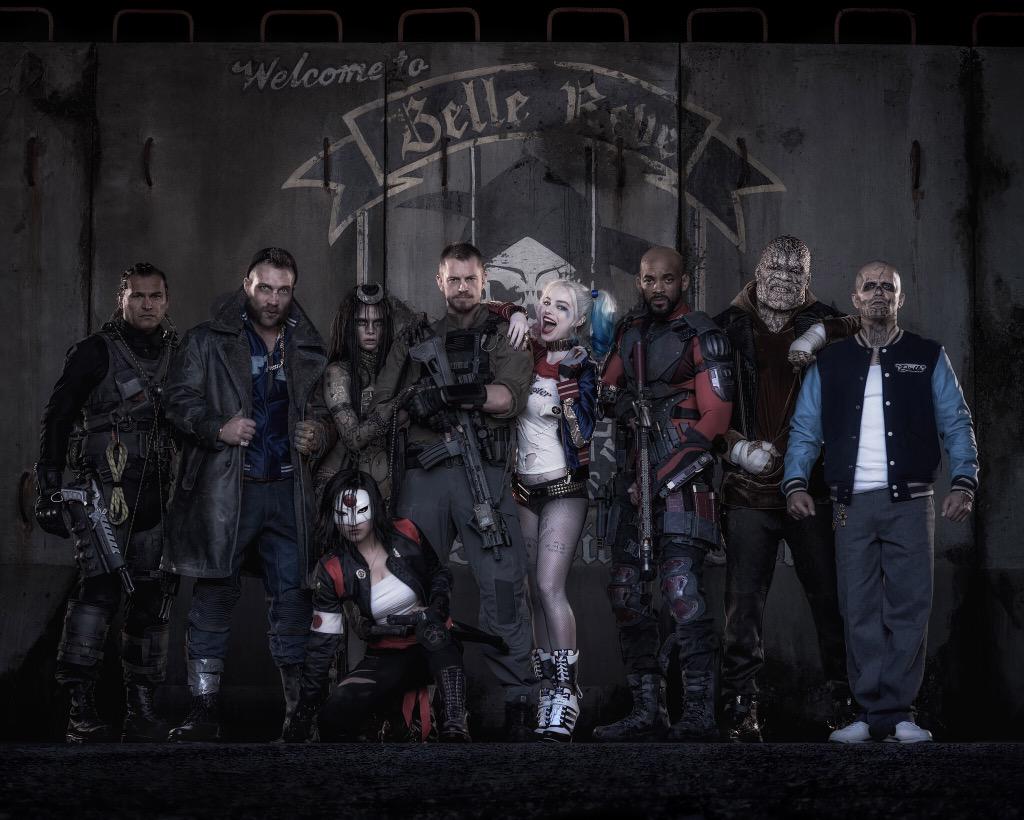 Hold your hearts, DC mavens, Task Force X is here. Director David Ayer has been sharing photos of the Suicide Squad team and yesterday he shared an official cast photo complete in costume and makeup via Twitter. He said: "Task Force X assembled and ready. #SuicideSquad." The supervillains pictured include (from left): Slipknot (Adam Beach), Captain Boomerang (Jai Courtney), Enchantress (Cara Delevingne), Katana (Karen Fukuhara), Rick Flagg (Joel Kinnaman), Harley Quinn (Margot Robbie), Deadshot (Will Smith), Killer Croc (Adewale Akinnuoye-Agbaje) and El Diablo (Jay Hernandez).
Jared Leto, who plays the hit villain Joker, was missing from the photo. Earlier, David had sent comic book fans into a frenzy with the Twitter release of the first image of Jared Leto in full makeup as the Joker. Viola Davis, Ike Barinholtz, Scott Eastwood, Raymond Olubowale, Jim Parrack, Alex Meraz and Common also star in this supervillain film.
Following the official cast photo, David also teased us with an image of Deadshot (Will Smith) in all his glory, tweeting: "Deadshot #SuicideSquad." Suicide Squad is being shot in Toronto and is slated to release in August 5, 2016. Until then, feast your eyes on these images.