Focus leads Tribute's top trailers of the week
By Marriska Fernandes on March 12, 2015 | Leave a Comment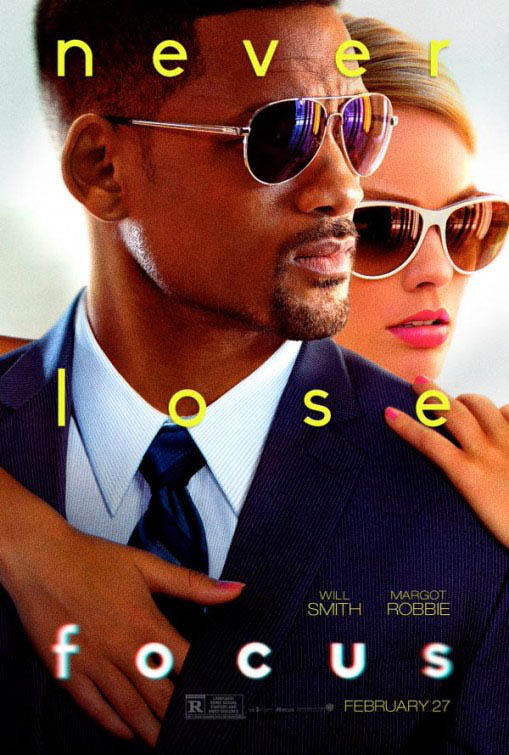 Will Smith charmed the fans in his latest film Focus, which secured the top spot on Tribute's list of top trailers of the week. Following close behind was the comedy Unfinished Business. Taking the third spot was the sci-fi movie Chappie, which was also the #1 film at the box office last weekend. Here' s the top five movie trailers as voted on by our fans.
1) Focus
2) Unfinished Business
3) Chappie
4) The Second Best Exotic Marigold Hotel
5) Kingsman: The Secret Service
1) Focus trailer: Seasoned con man Nicky Spurgeon (Will Smith) takes a young woman named Jess Barrett (Margot Robbie) under his wing and becomes romantically involved with her. When she gets too close, he abruptly breaks up with her. Three years later, Jess, now an accomplished con artist herself, shows up in Buenos Aires posing as a billionaire international race car owner and throws a loop into Nicky's latest, very dangerous scheme.

2) Unfinished Business trailer: A small business owner (Vince Vaughn) and his two employees (Tom Wilkinson, Dave Franco) travel to Germany to close the most important deal of their lives. What was supposed to be a routine business trip goes off the rails in a big way as everything that could go wrong, does go wrong. The trio find themselves in competition to win over a client, which takes them to the brink of insanity. As they drink, party and visit a sex fetish event, this is a business trip they will not soon forget.

3) Chappie trailer: In the near future, the streets are patrolled by police robots. One such robot is captured and reprogrammed to be the first robot with the ability to think and feel for himself. Named Chappie, his programmer Deon Wilson (Dev Patel) tries to teach the childlike robot about books and art. However, Australian engineer Vincent Moore (Hugh Jackman) is very opposed to the idea of artificial intelligence and wants to destroy Chappie.

4) The Second Best Exotic Marigold Hotel trailer: Now that his first venture, The Best Exotic Marigold Hotel for the Elderly and Beautiful, has only a single remaining vacancy—posing a predicament for fresh arrivals—Sonny (Dev Patel) has his eye on a promising property for expansion. Trying to raise the money on his own while refusing help from a rich millionaire who may be after his fianceé, Sonny begins the long road of creating a new hotel as well as catering to his new guest, who has his eye set on his mother.

5) Kingsman: The Secret Service trailer: Gary 'Eggsy' Unwin (Taron Egerton), a delinquent street kid, is recruited into a secret spy organization's ultra-competitive training program by Harry Hart, a veteran agent (Colin Firth) who knew his father. Although at first reluctant, when Eggsy sees Harry single-handedly take on a gang of thugs using high-tech weapons, he launches himself into the rigorous training program, hoping to secure a position as an agent. Based on the comic book The Secret Service by Mark Millar and Dave Gibbons.

---
---
---
Similar Articles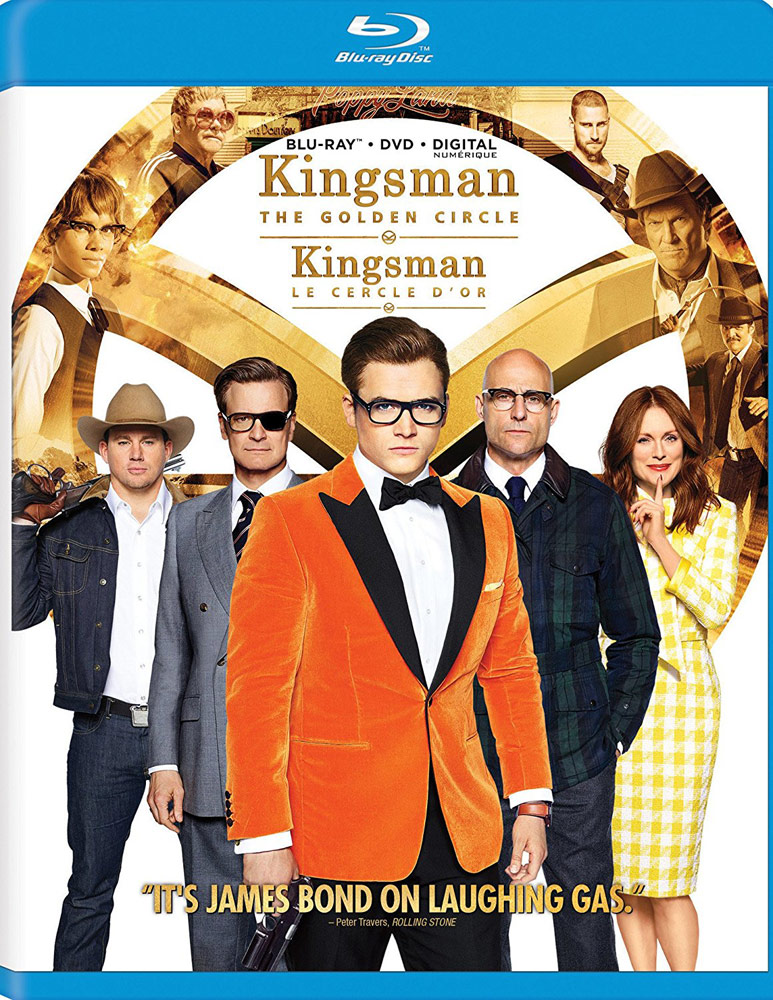 December 14, 2017 | Leave a Comment
Kingsman: The Secret Service left a big mark on the world of spy movies, can it's sequel Kingsman: The Golden Circle live up to the hype? Check out our review.
---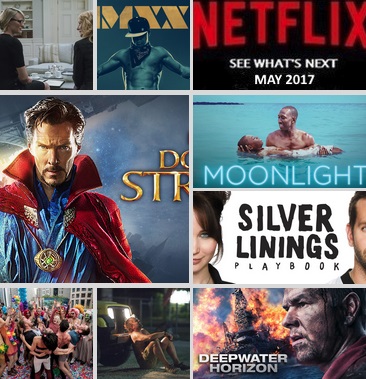 April 28, 2017 | 3 Comments
This May, Netflix has a slew of new originals and classic films. From new seasons of Sense8 and Bloodline to award-winning Moonlight, here's what to watch.
---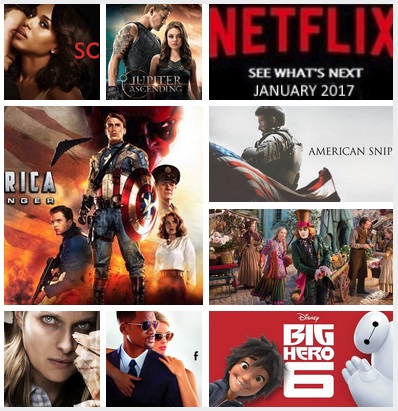 December 31, 2016 | Leave a Comment
With the new year days away, how about we plan your binge-watching schedule in January? There's new series, movies and Netflix originals to choose from!
---