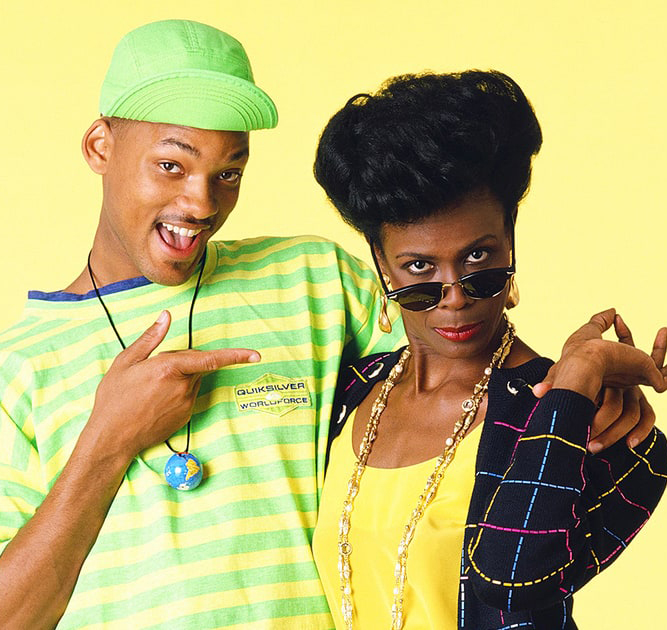 While fans of the beloved '90s sitcom The Fresh Prince of Bel-Air were likely ecstatic when star Alfonso Ribeiro uploaded a photo of him and his castmates together again, one person in particular was not too happy about the reunion.
Janet Hubert, who played Aunt Vivian on the hit show from 1990 to 1993, shared her thoughts about the cast reunion and she is not amused. Posting on her Facebook page Tuesday (March 28), the actress made it clear that she has no interest in reuniting with her former castmates, while dropping a few choice words for Alfonso.
"I know the media hoe Alphonso Ribero (sic) has posted his so called reunion photo. Folks keep telling me about it. He was always the ass wipe for Will," Janet wrote. "There will never be a true reunion of the Fresh Prince. I have no interest in seeing any of these people on that kind of level."
It comes as no surprise that Janet is not feeling the nostalgia. The actress has been involved in a decades-long feud with the show's star, Will Smith, which resulted in her abruptly leaving the show after three seasons. Following her exit, Will publicly slammed Janet, saying, "She has basically gone from a quarter of a million dollars a year to nothing. She's mad now but she's been mad all along."
Janet later fired back that it was a combination of Will's young age (he was 25 at the time), and the increasing popularity of the show that caused a riff between them. Just last year, Janet again took to Facebook to slam Will's wife Jada Pinkett Smith, after Jada announced she would be boycotting the 2016 Oscars.
The photo, which included Alfonso (Carlton), Will, Tatyana Ali (Ashley), Karyn Parsons (Hilary), Daphne Maxwell Reid (the second Vivian) and Joseph Marcell (Geoffrey), was taken at a charity event held by Karyn. Janet maintains that she is not offended by her exclusion from the reunion, but it did spark an idea.
"[It does], however, prompt me to take some meetings in Hollywood to pitch my memoir PERFECTION IS NOT A SITCOM MOM, and tell of the behind the scenes story before I leave this earth," she wrote.
Check out the photo below! ~Ashleen Grange