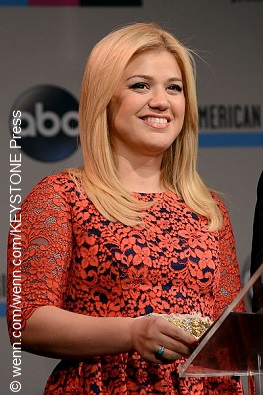 While appearing on The Mike Gallagher Show on April 3, Fox News Sunday host, Chris Wallace—along with Mike Gallagher—used the opportunity to say a few words about American Idol winner and alum, Kelly Clarkson.
Mike's topic of conversation took a random swing from Little Caesars Pizza to Kelly's weight with him kicking things off by quipping, "Have you seen Kelly Clarkson? You know the singer, Kelly Clarkson? Holy cow, did she blow up."
Chris interjected, asking, "Really? Do we want to talk about some of your friends?"
Mike joked about his own weight, before Chris added, "Kelly Clarkson's got a lovely voice."
However, he then went on to say, "She could stay off the deep dish pizza for a little while," before pointing out her great voice once more.
Mike and Chris have both been hit with backlash for their comments, with Fox News host Greta Van Sustern chastising their behavior.
In a statement on April 5, Chris addressed his comments, saying, "I sincerely apologize to Kelly Clarkson for my offensive comment. I admire her remarkable talent and that should have been the focus of any discussion about her."
Mike also expressed his remorse via his website, writing, "Tubby Mike is the last person in the world who should bring up anyone's weight. I couldn't possibly feel any worse than I do for making an observation that led to the conclusion that I 'fat-shamed' this talented and classy entertainer. It was a really stupid thing for me to do."
Unfortunately, the concept of "fat-shaming" isn't new to Kelly. She's received criticism for her fluctuating weight before, most recently from British journalist Katie Hopkins, and has brushed them off. She has chosen not to comment on the incident regarding Mike and Chris. ~Sandra D. Sukraj