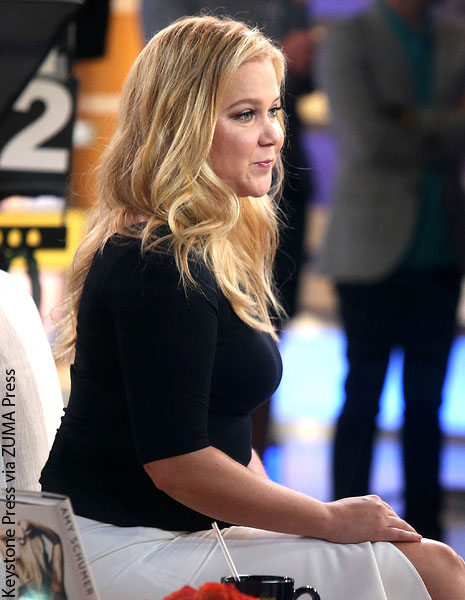 Poor Amy Schumer.
The 35-year-old Trainwreck star was signing copies of her memoir The Girl with the Lower Back Tattoo at a New York City Barnes & Noble, when a group of animal rights activists began berating her for wearing a Canada Goose parka.
Amy tried to explain herself, but the protesters didn't calm down. They were ejected by security and the book signing carried on.
As it turns out, the parka was gifted to Amy, and when she wore it, paparazzi snapped candid photos of her, which outraged animal rights activists. Amy says she stopped wearing it after hearing the animal abuse allegations against Canada Goose.
PETA and other animal rights organizations have gotten criticism for the extreme lengths they have gone to in the name of animal rights.
Should the animal rights activists have been more civil in their confrontation? Should people be more careful in their choice of clothing? Let us know in the comments. ~ Yanis Khamsi