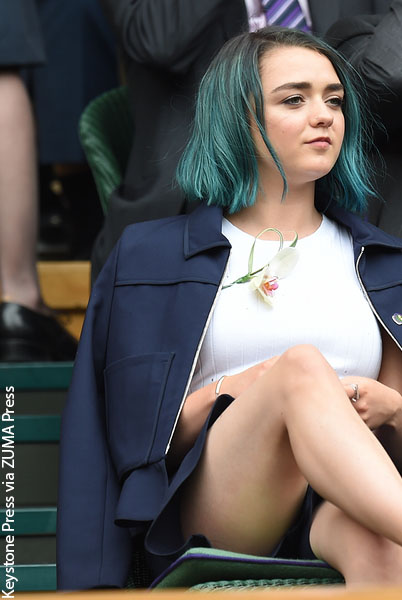 Winter is coming… next summer.
Fans of the hit HBO series Game of Thrones will have to wait until Summer 2017 to see the show's seventh season, but Maisie Williams' tweets suggest it will be worth the wait.
The 19-year-old actress, who plays Arya Stark on Game of Thrones, tweeted she had read the script of the show's seventh season.
"Nothing will prepare you for this," she teased.
The seventh season will be the penultimate season of Game of Thrones, and will have seven episodes — three fewer than the show's typical run of 10 episodes per season. The eighth and final season will also be just seven episodes.
Check out Maisie's tweets below, and leave your thoughts in the comments. ~ Yanis Khamsi
just finished reading season 7

— Maisie Williams (@Maisie_Williams) August 22, 2016
shit gets REAL — Maisie Williams (@Maisie_Williams) August 22, 2016
i'd start preparing yourselves now

— Maisie Williams (@Maisie_Williams) August 22, 2016
scratch that, nothing will prepare you for this — Maisie Williams (@Maisie_Williams) August 22, 2016
holy BALLS

— Maisie Williams (@Maisie_Williams) August 22, 2016