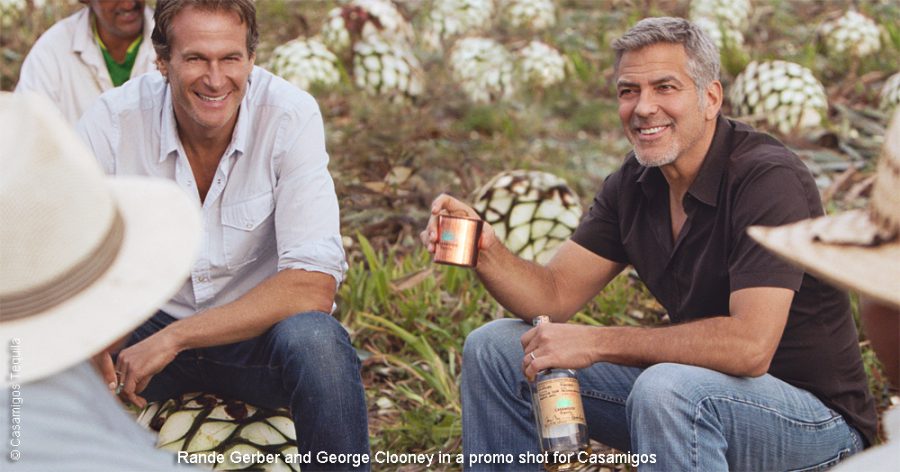 Remember a few years ago when George Clooney released his own brand of tequila, Casamigos, along with his friend Rande Gerber (Cindy Crawford's husband)? Not long after, their mutual friend Michael Meldman joined as a partner. Although Clooney and Gerber first created it for their own personal use, they then launched it across the United States and Canada.
The name Casamigos is formed from the Spanish words "casa" (house) and "amigos" (friends) and the tequila, available in Blanco, Reposado and Anejo flavors, soon became the fastest growing ultra-premium tequila in the country. Last year, Gerber told MSNBC the secret to their success: "We have an inexpensive bottle, but the best quality tequila inside."
Casamigos has since been purchased by the alcoholic beverage company Diageo for $700 million, with another $300 million to be paid based on how it sells over the next 10 years.
Clooney released a statement that read: "If you asked us four years ago if we had a billion dollar company, I don't think we would have said yes. This reflects Diageo's belief in our company and our belief in Diageo. But we're not going anywhere. We'll still be very much a part of Casamigos. Starting with a shot tonight. Maybe two."
Are you tempted to try Casamigos tequila, or if you have already, what did you think of it? Share your opinion below! ~Alexandra Heilbron