Guardians of the Galaxy Vol. 2 a mixture of action and humor
By Alexandra Heilbron on May 4, 2017 | 7 Comments
It used to be that sequels were never as good as the original movie they were based on, but lately, Marvel has been proving that wrong. Guardians of the Galaxy Vol. 2 is bigger, better and even more fun than the first one.
The movie opens in 1980, on a young man (Kurt Russell) and his girlfriend. He has planted something on Earth — something that's glowing. Fast forward 34 years later and the Guardians are battling a Beast. However, we see the battle from the viewpoint of Baby Groot, who doesn't really understand what's going on as he dances to Peter's music and gets himself into danger, while the Guardians each gently take a turn to ensure he's out of harm's way.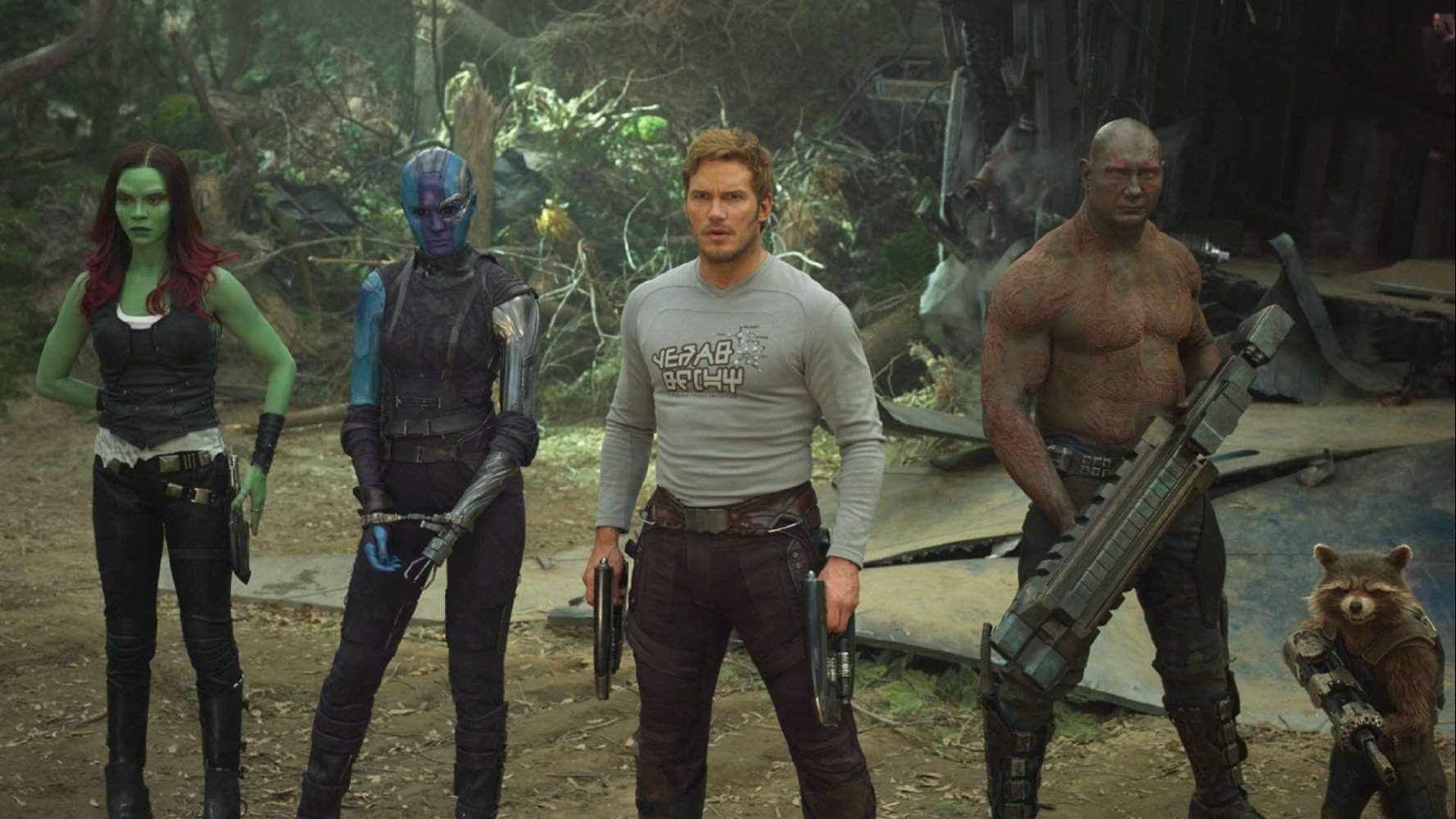 Following the battle, the Guardians travel to an alien tribe known as the Sovereign to deliver valuable Anulax Batteries to the High Priestess, Ayesha. The exchange goes well — that is, until Ayesha realizes that Rocket has stolen some of the batteries.
While escaping from the remotely piloted Sovereign ships, the Guardians' ship is damaged, but they're helped by someone they don't recognize. They soon find out this mystery person is Ego (Kurt Russell), who claims to be Peter's father.
Leaving Rocket behind with Baby Groot on the forest planet Berhart to repair the ship, Drax (Dave Bautista), Gamora (Zoe Saldana) and Peter (Chris Pratt) travel to Ego's planet, unsure if he's a villain or a friend, but with the intention of finding out.
While Peter gets to know Ego in order to find out why he left Peter and his mother, Yondu (Michael Rooker) and his Ravagers come across Rocket and Baby Groot and the fun begins.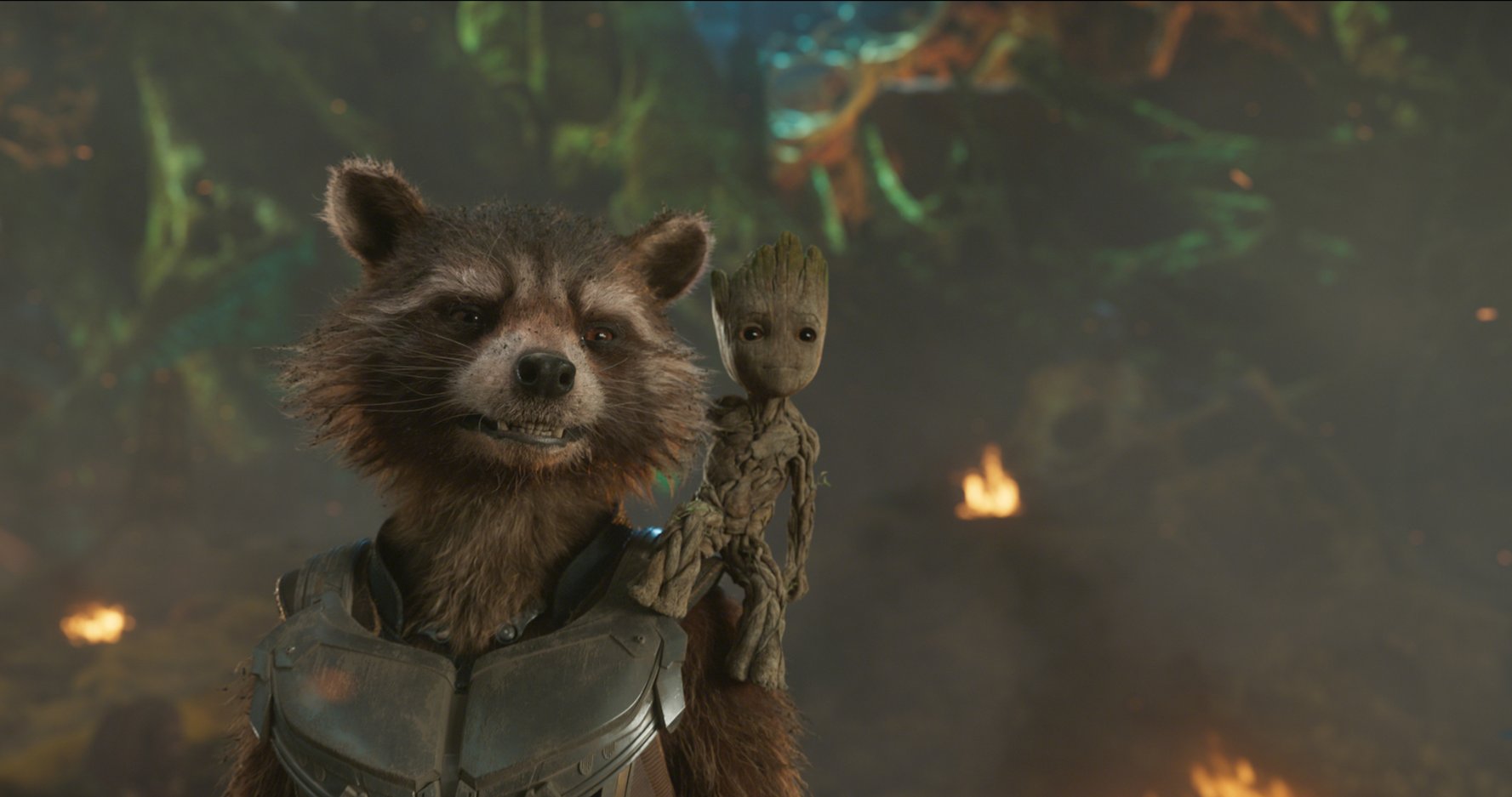 From start to finish, the film is loaded with irreverent humor. Chris Pratt always brings comedy to his roles and his exchanges with his fellow Guardians are priceless. The insults Peter and Rocket trade are laugh-out-loud funny (I've never heard so many different ways to describe a raccoon, but Trash Panda was my favorite) and Peter's interactions with Drax are just as entertaining.
The relationships of the Guardians have progressed in this movie. Rocket's relationship with Baby Groot is heartwarming as he tries to teach the little guy how to do things, while Drax, who has a strange conception of what's beautiful and what's ugly, laughs a lot more and is more upbeat this time around. We see Peter and Gamora's relationship evolve, as well as Gamora's relationship with her sister, Nebula. We also get a glimpse into some of their backstories and find out what made them the way they are.
Yondu also gets more screen time in this one, and his backstory proves to be fascinating and eye opening. The more we get to know about these characters, the more likable they become, in spite of their shortcomings.
There are a number of cameos and celebrity appearances that made me smile — one in particular came as a complete surprise and offers a definite laugh-out-loud moment.
The first Guardians of the Galaxy featured songs from the 1970s and in this one, we're treated to songs from the 1980s, including "Fox on the Run" by Sweet, Fleetwood Mac's "The Chain," and, in keeping with one of the themes of the movie, Cat Stevens' "Father and Son."
There are four extra scenes spread throughout the credits, so if you don't want to miss them, make sure to stay until the very end. There's also extra entertainment as the phrase "I Am Groot" appears randomly, replaced with a name as the credits roll; and a humorous disclaimer about the "tree and raccoon handlers" that goes one step beyond a similar disclaimer in the first Guardians of the Galaxy that stated no trees or raccoons were harmed during the making of the film. ~Alexandra Heilbron
If you have seen Guardians of the Galaxy Vol. 2 and would like to review it yourself, please click here.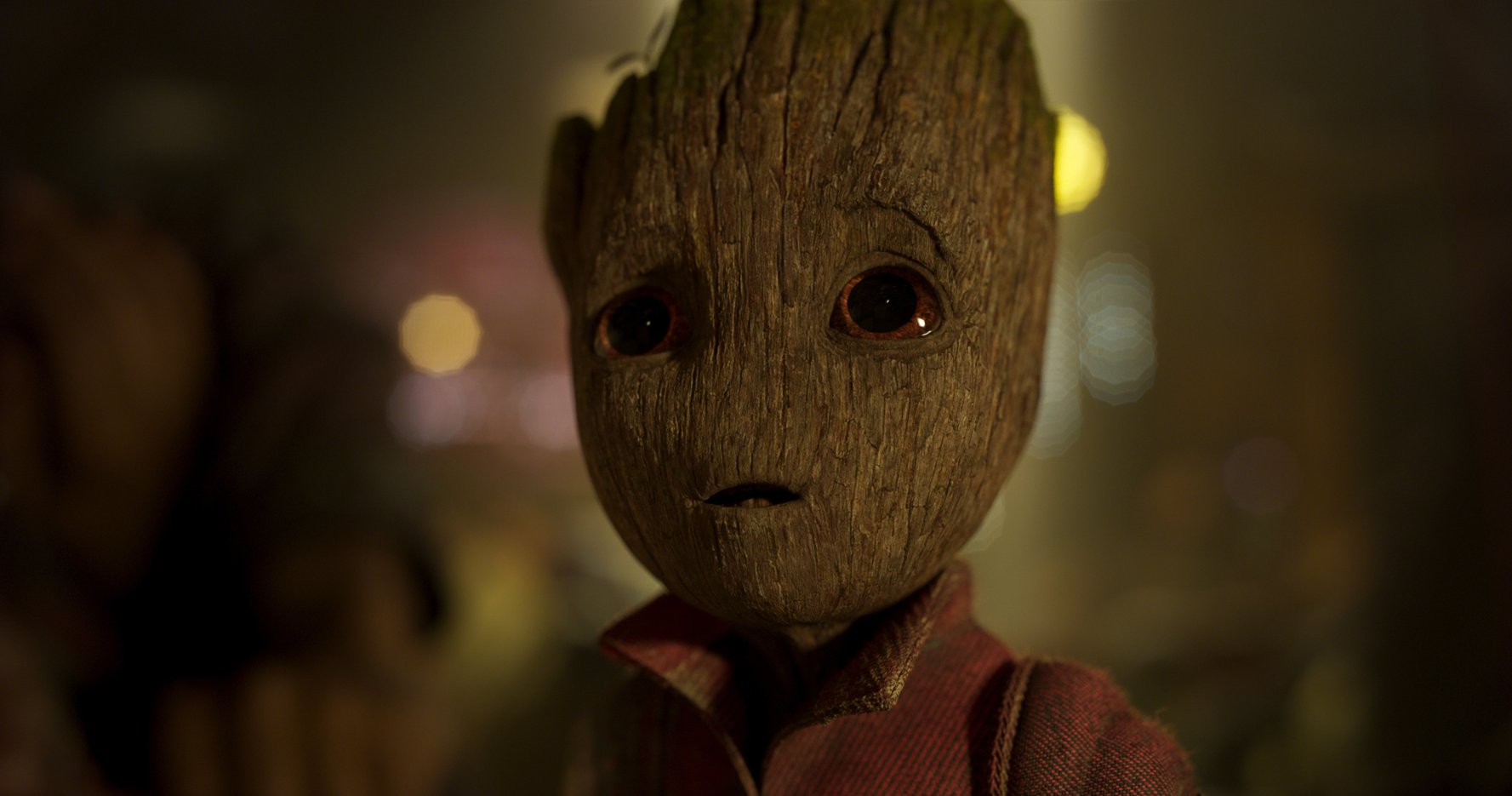 ---
---
---
---
Similar Articles
---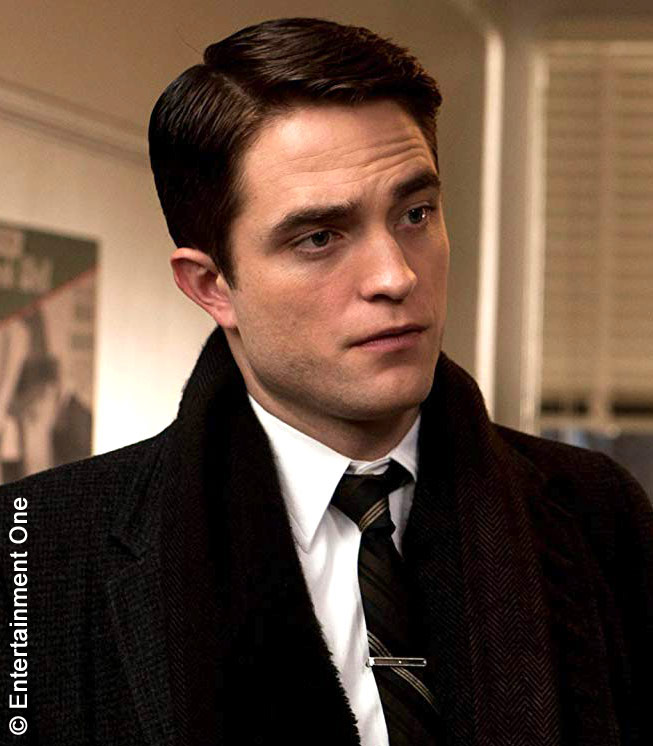 February 6, 2020 | 23 Comments
Robert Pattinson has been determined by a scientific mathematical formula that measures physical perfection to be the most beautiful man in the world.
---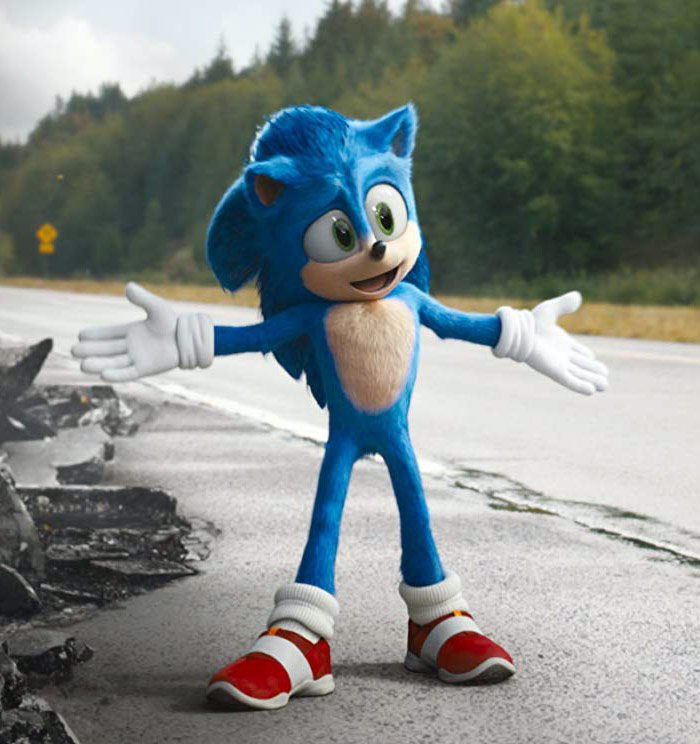 January 30, 2020 | Leave a Comment
Creative marketing is at its best again as companies prepare their best efforts for the biggest televised sporting event of the year, the NFL Super Bowl.
---