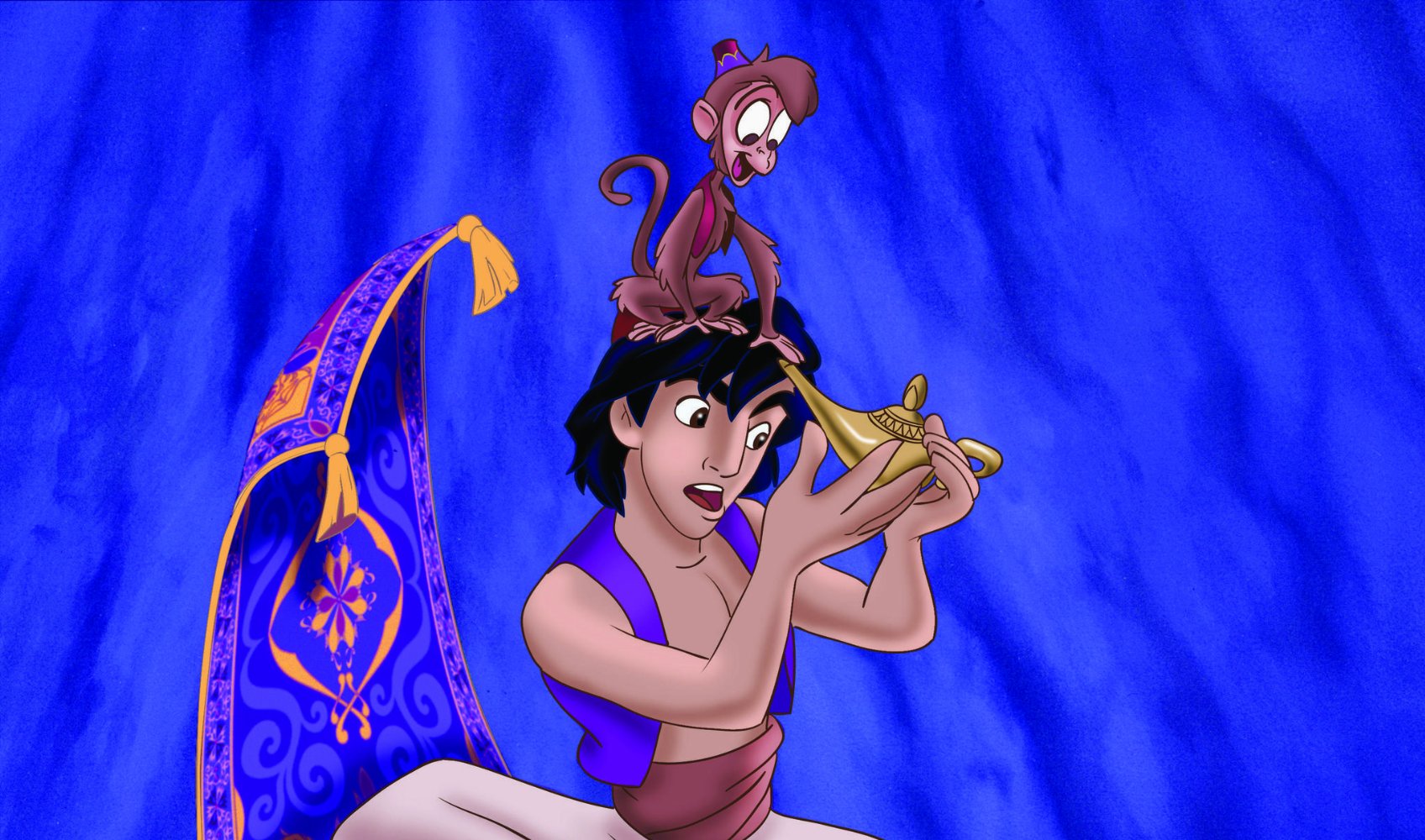 The Genie's bottle has been rubbed and Aladdin fans have been granted their wish — the film is being adapted into a live-action movie for Disney and Guy Ritchie is flying into the director's chair on a magic carpet.
Aside from Guy, who's best known for Snatch and Lock, Stock and Two Smoking Barrels, Dan Lin will produce the film. Dan's credits include Sherlock Holmes and the upcoming Justice League.
Big Fish writer John August has penned the screenplay, which is reportedly non-linear in structure and will entail several musical elements from the beloved 1992 original.
According to The Hollywood Reporter, Disney has called the live-action Aladdin project "ambitious and non-traditional."
The animated classic was the highest-grossing film of the year — earning over $500 million worldwide — and rode off into the Arabian sunset with two Academy Awards. It was victorious in the Best Original Song category ("A Whole New World") and snatched the golden statue in the Best Score race. It was nominated for an additional three Oscars.
Aladdin is often remembered for Robin Williams' performance. The comedian lent his voice to the witty Genie, who grants the titular character his three wishes.
News of Aladdin's live-action adaptation comes shortly after The Jungle Book director Jon Favreau was assigned to helm a live-action version of The Lion King. Bill Condon's Beauty and the Beast — with Emma Watson and Dan Stevens — is the next live-action update of a Disney classic, which is slated for a March 17, 2017 release.
What do you think of an Aladdin live-action movie? Which actors do you think are best suited to play Aladdin, the Genie, Jasmine and Jafar? Let us know!