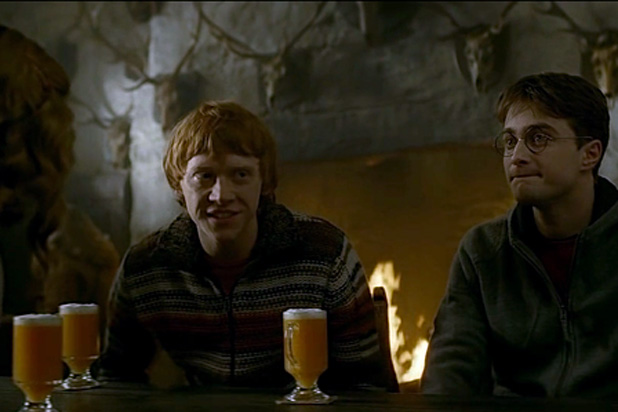 For Muggles, the chance to enjoy a dose of magic inherent to the wizarding world of Harry Potter can be a highly enticing prospect.
Now, that chance is being offered in the form of ice cream.
Pennsylvania's Yuengling's Ice Cream is serving a flavor inspired by Butterbeer. For those in need of a reminder, Butterbeer is the frothy, creamy drink that Harry, Hermione, Ron and the other Hogsmeade patrons enjoy in J.K. Rowling's HP novels and the films adapted from them.
As Entertainment Weekly describes it, Butterbeer ice cream is a "mix of buttercream and butterscotch ice creams with a butterscotch swirl running through the mixture."
The official website for Yuengling's Ice Cream claims the Butterbeer mixture "is magical decadence" and "will transport you to another place and time."
David Yuengling, president of the business, commented on the introduction of the Butterbeer flavor via a press release. He said, "We are always looking for ways to inspire our fans and spark creativity. Whether it's our flavor names and descriptions or the recipes themselves — we're in the business of having fun."
He added, "We hope we made J.K. Rowling proud with this flavor."
At the moment, pints of Butterbeer ice cream are available in supermarket chains. Quarts are set to be offered in the future.
Is Butterbeer ice cream something you're interested in trying? What other ingenious creations from the HP franchise would you like to get your hands on? ~Matthew Pariselli