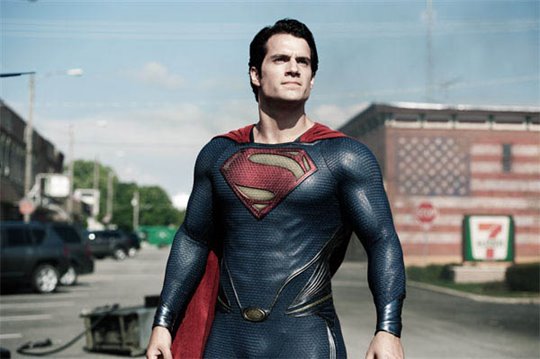 Henry Cavill is hanging up his red cape for good and leaving his Superman role behind amid talks of the studio behind the movies switching their focus to Supergirl.
Cavill, 35, is reportedly stepping down from his reign as the Man of Steel after lengthy talks over a potential cameo in Shazam! fell through. Sources close to Warner Bros. told The Hollywood Reporter the studio has decided to shift its attention away from Superman in favor of other DC Comics movies, like introducing his cousin Supergirl into the cinematic universe.
Cavill has played Superman in three films since first being awarded the role in the blockbuster hit Man of Steel in 2013. A studio source revealed that another solo Superman movie wasn't expected to go into production for "at least several years" and admitted "some parts of the previous movies didn't work."
"Superman is like James Bond, and after a certain run, you have to look at new actors," the source said.
A Supergirl movie would mean a younger cast, since it would likely be an origin story and would depict Supergirl as a teenage super heroine. This would effectively reset the entire franchise and offer the chance for a younger actor to portray Superman.
Cavill recently signed on to star in the new Netflix series The Witcher as Geralt of Rivia. A Warners source claims this is why the Shazam! cameo fell through due to scheduling conflicts, but another source claims Cavill signed on for the series after the fact.
Cavill isn't the only one reportedly leaving their DC role in the dust. His Justice League co-star Ben Affleck has been rumored to be retiring his Batman suit either before or after Matt Reeves' new take on the franchise in his upcoming movie, The Batman, preparing to begin filming in spring 2019.
Following the report from The Hollywood Reporter, Dany Garcia from The Garcia Company, who represents Cavill, took to Twitter and told fans to "be peaceful, the cape is still in his closet." She added that Warner Bros. will be making a statement about Superman's fate later today. ~Caitlyn Clancey