Here's everything new coming to Netflix – December 2020
By Marriska Fernandes on November 27, 2020 | Leave a Comment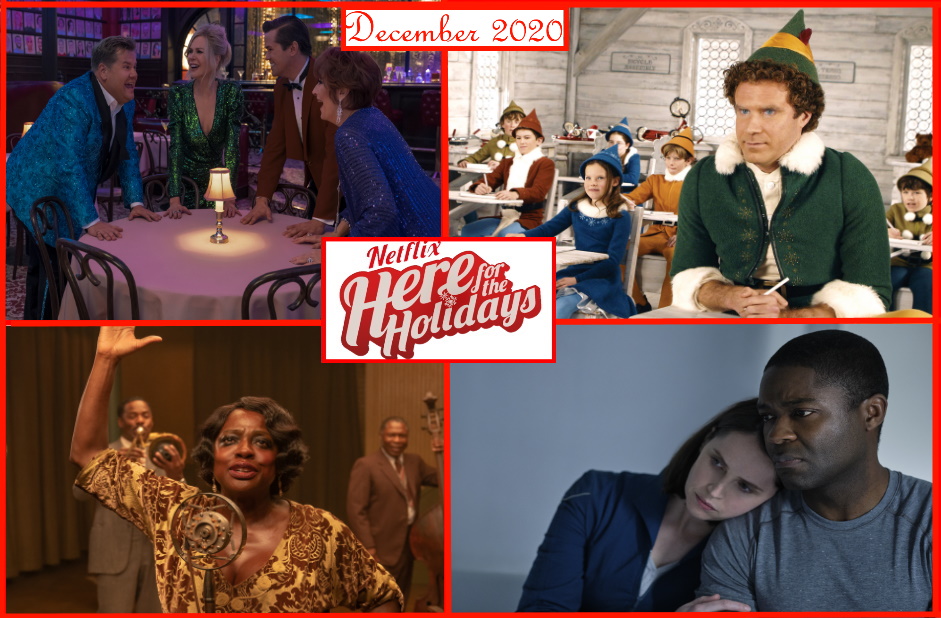 Your guide to what's coming to Netflix this December!
It's time to deck the halls and put up that tree as you cozy up on the couch with a cup of hot chocolate to settle in and stream some good movies and series. While there's a selection of feel-good Christmas movies, there's also a range of neo-noir thrillers, exciting new films and series from the minds of Shonda Rhimes and Ryan Murphy, as well as a tribute series about the late Selena. Check it out!
Feel-Good Festive Cheer
Angela's Christmas Wish (Dec. 1) is a sweet film that drives home the true meaning of Christmas as a young Irish girl tries to reunite her family in time for Christmas.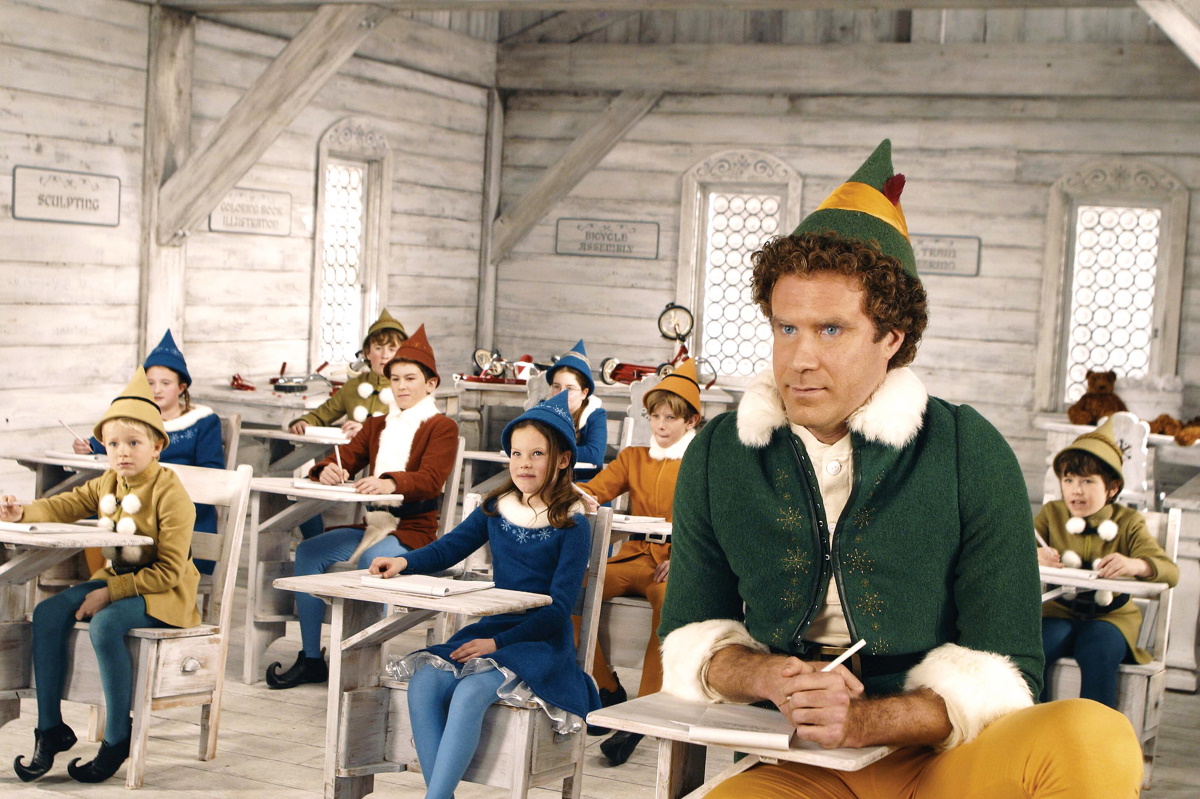 If you've seen The Movies That Made Us, you'll know that this original doc takes you behind the scenes of iconic films. In The Holiday Movies That Made Us (Dec. 1), we get to unwrap the stories behind iconic Christmas blockbusters, with exclusive interviews and behind-the-scenes peeks.
Just Another Christmas (Dec. 3), also known as Tudo Bem No Natal Que Vem, follows a man named Jorge, who wakes up each year on Christmas Eve to find himself reliving the same day over and over.
A California Christmas (Dec. 14) is an original film that follows a wealthy charmer who poses as a ranch hand to get a hardworking farmer to sell her family's land before Christmas. You know sparks will fly with this duo!
For a list of everything holiday streaming on Netflix, click here.
Originals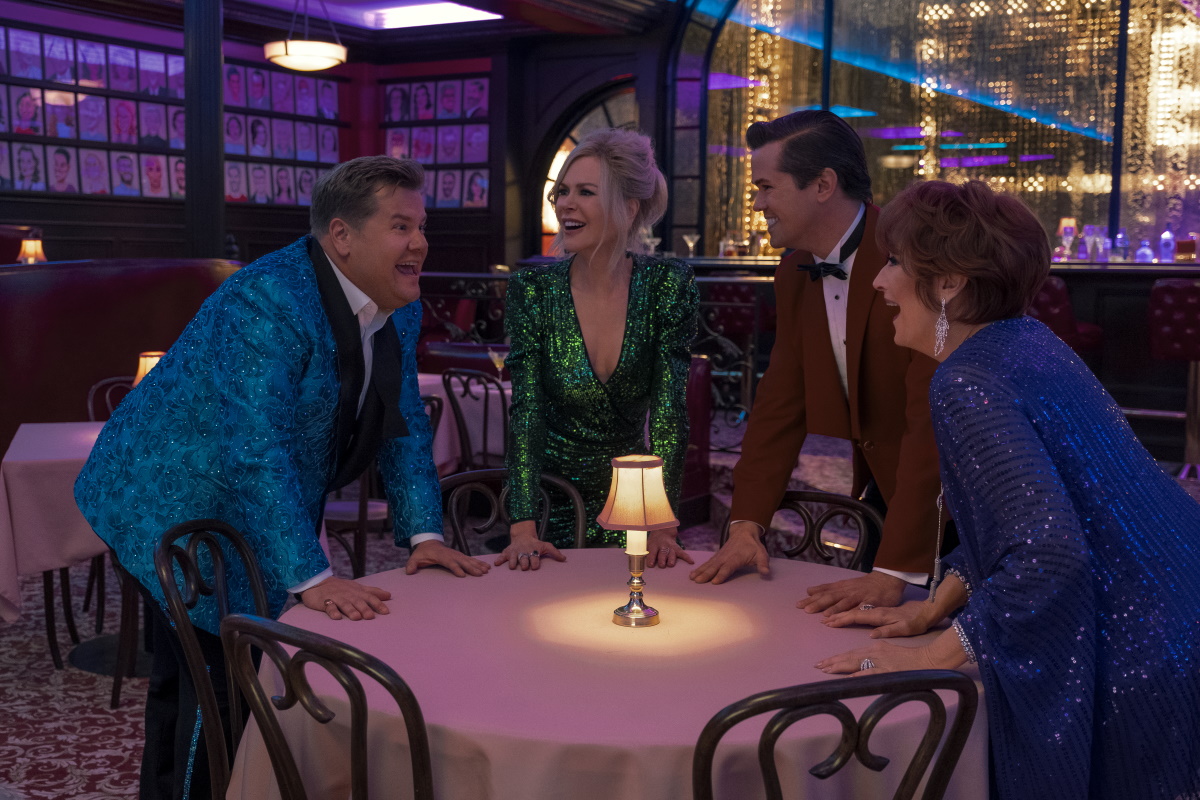 The Prom (Dec. 11) is the latest from creator / showrunner Ryan Murphy. When high school student Emma Nolan (Jo Ellen Pellman) is banned from attending the prom with her girlfriend, Alyssa (Ariana DeBose), four Broadway stars (Meryl Streep, James Corden, Nicole Kidman, Andrew Rannells) rally to give Emma a night where she can truly celebrate who she is.
If you've seen the film Selena, you're likely to become invested in Selena: The Series (Dec. 4), a coming-of-age story following Selena as she starts to realize her potential. However, her family makes tough choices during her journey to success, love and music.
An Indian Netflix original series, Bhaag Beanie Bhaag (Dec. 4) follows a young woman named Beanie (Swara Bhaskar) who decides to leave her cushy, comfortable life behind and pursue a career in stand-up comedy, despite her parents' disapproval.
Mank (Dec. 4) walks us through 1930s Hollywood from the perspective of alcoholic screenwriter Herman J. Mankiewicz as he races to finish Citizen Kane. Starring Gary Oldman and Amanda Seyfried. We can't wait to watch this one!
Adapted from August Wilson's play, Ma Rainey's Black Bottom (Dec. 18) follows the trailblazing Mother of the Blues (Viola Davis) and her band, including her ambitious horn player Levee (Chadwick Boseman) as they gather at a Chicago recording studio in 1927.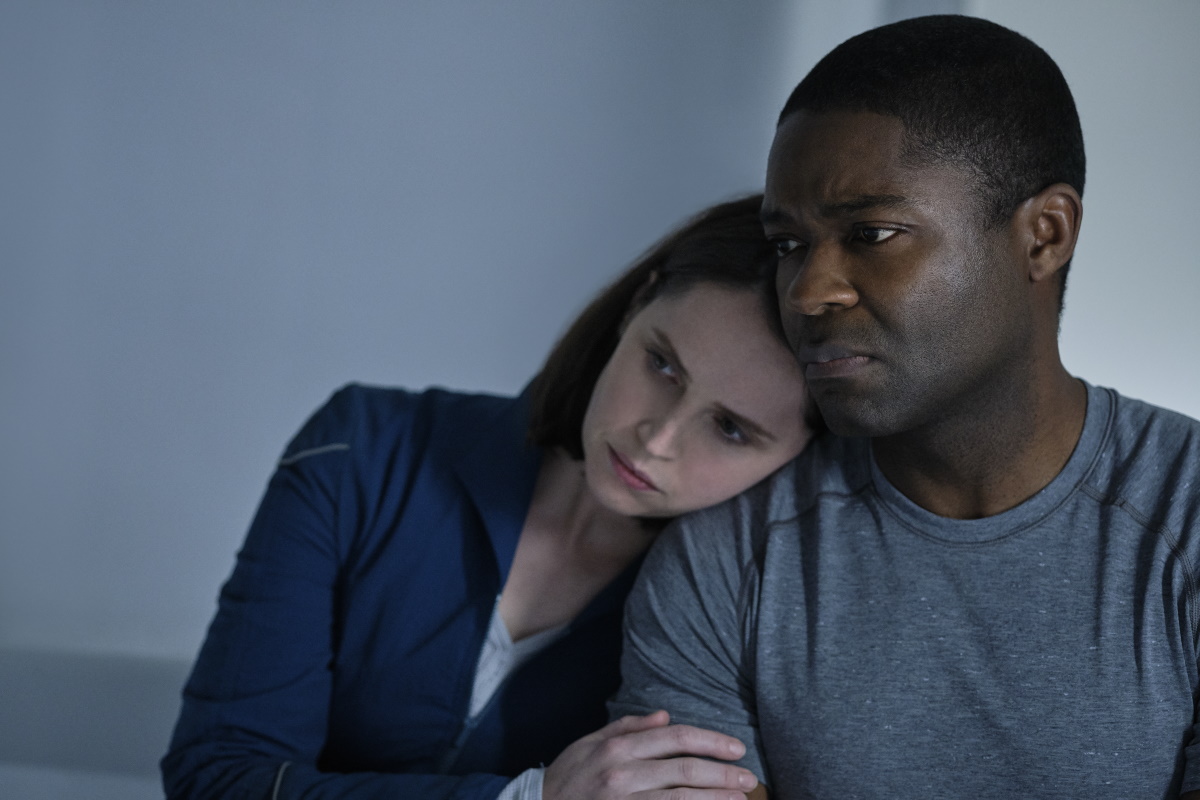 Directed by George Clooney, The Midnight Sky (Dec. 23) follows Augustine (George Clooney), a lonely scientist in the Arctic, as he races to stop Sully (Felicity Jones) and her fellow astronauts from returning home to a mysterious global catastrophe.
From the minds of Shonda Rhimes and creator Chris Van Dusen, Bridgerton (Dec. 25) follows Daphne Bridgerton, the eldest daughter of the powerful Bridgerton family as she makes her debut onto Regency London's competitive marriage market.
Chilling Adventures of Sabrina returns for a fourth and final showdown on December 31. The Eldritch Terrors will descend upon Greendale. The coven must fight each terrifying threat, all leading up to The Void. Also, Nick begins to slowly earn his way back into Sabrina's heart, but will it be too late?
Fan Faves
A number of classic films are coming to Netflix this month. Tom Hanks brings the mystery in The Da Vinci Code and Angels & Demons, both streaming December 1.
You can catch Julia Roberts in Runaway Bride (Dec. 1). She who plays a young woman who has often changed her mind about marriage at the altar and attracts the attention of a reporter (Richard Gere).
The thriller Ava (Dec. 7) follows the titular character (Jessica Chastain), a deadly assassin who works for a black ops organization until the job goes horribly wrong and she then has to save her family and herself from multiple threats.
And finally, one classic we all love to watch time and again is E.T. the Extra-Terrestrial (Dec. 1).
Merry Christmas and Happy Holidays! ~Marriska Fernandes

Check out the entire list of what's coming and leaving this December.
Dec. 1
Angela's Christmas Wish – Netflix Film
The Holiday Movies That Made Us – Netflix Original
Natalie Palamides: Nate – A One Man Show – Netflix Comedy Special
3 Days to Kill (2014)
50 First Dates (2004)
A Thin Line Between Love & Hate (1996)
Angels & Demons (2009)
Are You The One: Seasons 1-2
Chef (2014)
The Da Vinci Code (2006)
E.T. the Extra-Terrestrial (1982)
Effie Gray (2014)
Gormiti: Season 1
The Happytime Murders (2018)
Ink Master: Seasons 1-2
Jurassic Park (1993)
Jurassic Park III (2001)
Kung Fu Panda 2 (2011)
Little Nicky (2000)
The Lost World: Jurassic Park (1997)
Monster House (2006)
Peppermint (2018)
Quigley Down Under (1990)
Runaway Bride (1999)
Super Wings: Season 3
Stargate SG-1: Seasons 1-10
Transformers Rescue Bots Academy: Season 2
Tyler Perry's Madea's Big Happy Family (2011)
Why Did I Get Married? (2007)
Dec. 2
Alien Worlds – Netflix Documentary
Ari Eldjárn: Pardon My Icelandic – Netflix Comedy Special
Fierce – Netflix Film
Hazel Brugger: Tropical – Netflix Comedy Special
Dec. 3
Break – Netflix Film
Chico Bon Bon and the Very Berry Holiday – Netflix Family
Just Another Christmas (Tudo Bem No Natal Que Vem) – Netflix Film
Dec. 4
Bhaag Beanie Bhaag – Netflix Original
Big Mouth: Season 4 – Netflix Original
Bombay Rose – Netflix Film
Captain Underpants Mega Blissmas – Netflix Family
Christmas Crossfire (Wir Können Nicht Anders) – Netflix Film
The Great British Baking Show: Holidays: Season 3 – Netflix Original
Kings of Joburg: Season 1
Leyla Everlasting – Netflix Film
Mank – Netflix Film
Pokémon Journeys: The Series: Part 3 – Netflix Family
Selena: The Series – Netflix Original
Dec. 5
Detention – Netflix Original
Mighty Express: A Mighty Christmas – Netflix Family
Dec. 7
Ava (2020)
Manhunt: Deadly Games
Dec. 8
Bobbleheads The Movie (2020)
Emicida: AmarElo – É Tudo Para Ontem – Netflix Documentary
Lovestruck in the City– Netflix Original
Mr. Iglesias: Part 3 – Netflix Original
Spirit Riding Free: Ride Along Adventure– Netflix Family
Super Monsters: Santa's Super Monster Helpers – Netflix Family
Triple 9 (2016)
Dec. 9
Ashley Garcia: Genius in Love: Christmas – Netflix Family
The Big Show Show: Christmas – Netflix Family
Rose Island (L'Incredibile storia dell'Isola Delle Rose) – Netflix Film
The Surgeon's Cut – Netflix Documentary
Dec. 10
Alice in Borderland – Netflix Original
Dec. 11
A Trash Truck Christmas – Netflix Family
Canvas – Netflix Film
Giving Voice – Netflix Documentary
The Mess You Leave Behind (El desorden que dejas) – Netflix Original
The Prom – Netflix Film
Dec. 14
A California Christmas – Netflix Film
Hilda: Season 2 – Netflix Family
Tiny Pretty Things – Netflix Original
Dec. 15
Black Ink Crew New York: Seasons 1-2
The Challenge: Seasons 10 and 13
Grizzlies (2020)
The Professor and the Madman (2019)
Pup Academy: Season 2
Song Exploder: Volume 2 – Netflix Original
Teen Mom 2: Seasons 1-2
Dec. 16
Anitta: Made In Honório – Netflix Documentary
BREAK IT ALL: The History of Rock in Latin America – Netflix Documentary
How To Ruin Christmas: The Wedding – Netflix Original
Lee Daniels' The Butler (2013)
Nocturnal Animals (2016)
The Ripper – Netflix Documentary
Run On – Netflix Original
Vir Das: Outside In – The Lockdown Special – Netflix Original
Dec. 17
Braven (2018)
Dec. 18
Guest House (2020)
Home for Christmas: Season 2 – Netflix Original
Jeopardy! Champion Run V
Jeopardy! Champion Run VI
Jeopardy! Teacher's Tournament
Jeopardy! College Championship
Jeopardy! Tournament of Champions
Ma Rainey's Black Bottom – Netflix Film
Sweet Home – Netflix Original
Dec. 20
Rhys Nicholson Live At The Athenaeum (2019)
Dec. 21
The Con Is On (2018)
Dec. 22
After We Collided (2020)
London Hughes: To Catch a D*ck – Netflix Comedy Special
Rhyme Time Town Singalongs – Netflix Family
Shaun the Sheep: The Farmer's Llamas (2020)
Timmy Time: Season 2
Dec. 23
The Midnight Sky – Netflix Film
Your Name Engraved Herein – Netflix Film
Dec. 25
Bridgerton – Netflix Original
Dec. 26
Asphalt Burning (Børning 3) – Netflix Film
DNA – Netflix Film
Fast & Furious Spy Racers: Season 3: Sahara – Netflix Family
Go! Go! Cory Carson: Season 3 – Netflix Family
The Magic School Bus Rides Again In the Zone – Netflix Family
Dec. 27
Sakho & Mangane: Season 1
Dec. 28
Cops and Robbers – Netflix Film
Rango (2011)
Dec. 29
Dare Me: Season 1
Dec. 30
Best Leftovers Ever! – Netflix Original
Equinox – Netflix Original
Transformers: War For Cybertron Trilogy: Chapter 2: Earthrise – Netflix Anime
Dec. 31
Best of Stand-Up 2020 – Netflix Comedy Special
Chilling Adventures of Sabrina: Part 4 – Netflix Original
LAST CALL
Leaving Dec. 1
Heartbreakers (2001)
The Lobster (2015)
Leaving Dec. 4
Cabin Fever (2016)
Dr. Seuss' The Grinch (2018)
Leaving Dec. 5
The Rum Diary (2011)
Leaving Dec. 6
The Secret (2006)
Leaving Dec. 7
Berlin, I Love You (2019)
The Art of the Steal (2013)
Leaving Dec. 8
Sin senos sí hay paraíso: Seasons 1-3
Leaving Dec. 10
Ralph Breaks the Internet: Wreck-It Ralph 2 (2018)
Leaving Dec. 14
Hart of Dixie: Seasons 1-4
Leaving Dec. 17
Ip Man 3 (2015)
Leaving Dec. 22
The Little Hours (2017)
Leaving Dec. 24
The West Wing: Seasons 1-7
Leaving Dec. 25
Spider-Man: Into the Spider-Verse (2018)
Leaving Dec. 27
Fifty (2015)
Leaving Dec. 28
Lawless (2012)
Leaving Dec. 29
The Autopsy of Jane Doe (2016)
Leaving Dec. 30
Dexter: Seasons 1-8
Hell on Wheels: Seasons 1-5
Ip Man (2008)
Ip Man 2 (2010)
Nurse Jackie: Seasons 1-7
Leaving Dec. 31
Airplane! (1980)
An Education (2009)
Anna Karenina (2012)
Baby Mama (2008)
Back to the Future (1985)
Back to the Future Part II (1989)
Back to the Future Part III (1990)
Bad Teacher (2011)
Barbershop (2002)
Being John Malkovich (1999)
Cape Fear (1991)
Casper (1995)
Charlie St. Cloud (2010)
Coneheads (1993)
Definitely, Maybe (2008)
Dennis the Menace (1993)
Drugs, Inc.: Season 6
The Dukes of Hazzard (2005)
Eternal Sunshine of the Spotless Mind (2004)
Fargo (1996)
For Love or Money (1993)
Frida (2002)
Gossip Girl: Seasons 1-6
Grand Hotel: Seasons 1-3
Her (2013)
How the Grinch Stole Christmas (2000)
The Inbetweeners: Seasons 1-3
Indiana Jones and the Kingdom of the Crystal Skull (2008)
Indiana Jones and the Last Crusade (1989)
Indiana Jones and the Raiders of the Lost Ark (1981)
Indiana Jones and the Temple of Doom (1984)
The Interview (2014)
Lemony Snicket's A Series of Unfortunate Events (2004)
Nacho Libre (2006)
Not Another Teen Movie (2001)
The Notebook (2004)
Octonauts: Seasons 1-3
The Office: Seasons 1-9
Poltergeist (1982)
Pride & Prejudice (2005)
Session 9 (2001)
Splice (2009)
Starsky & Hutch (2004)
Superman Returns (2006)
The Town (2010)
Troy (2004)
WarGames (1983)
The Witches (1990)
---
---
---
Similar Articles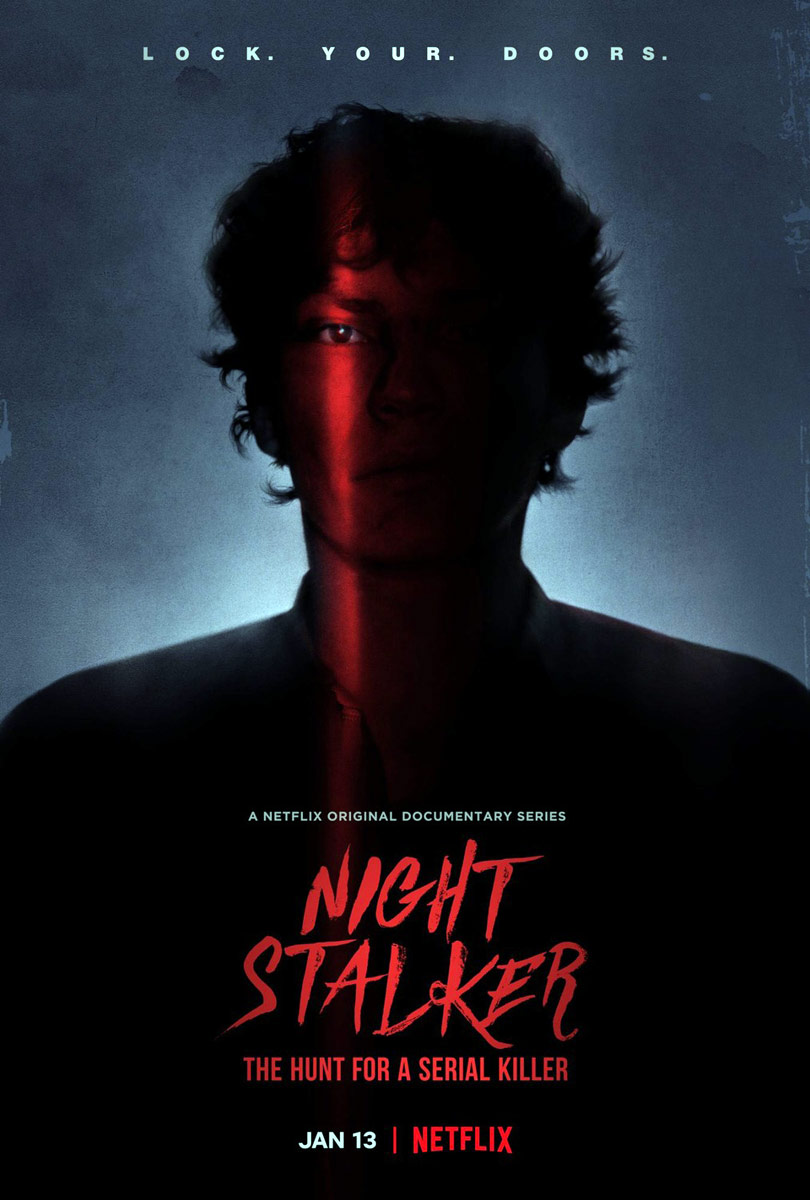 January 11, 2021 | 2 Comments
Check out the new DVDs, Blu-rays and streaming shows (Netflix, Amazon Prime Video, BritBox, Disney+, Apple TV+, Acorn TV, Sundance Now) coming out this week.
---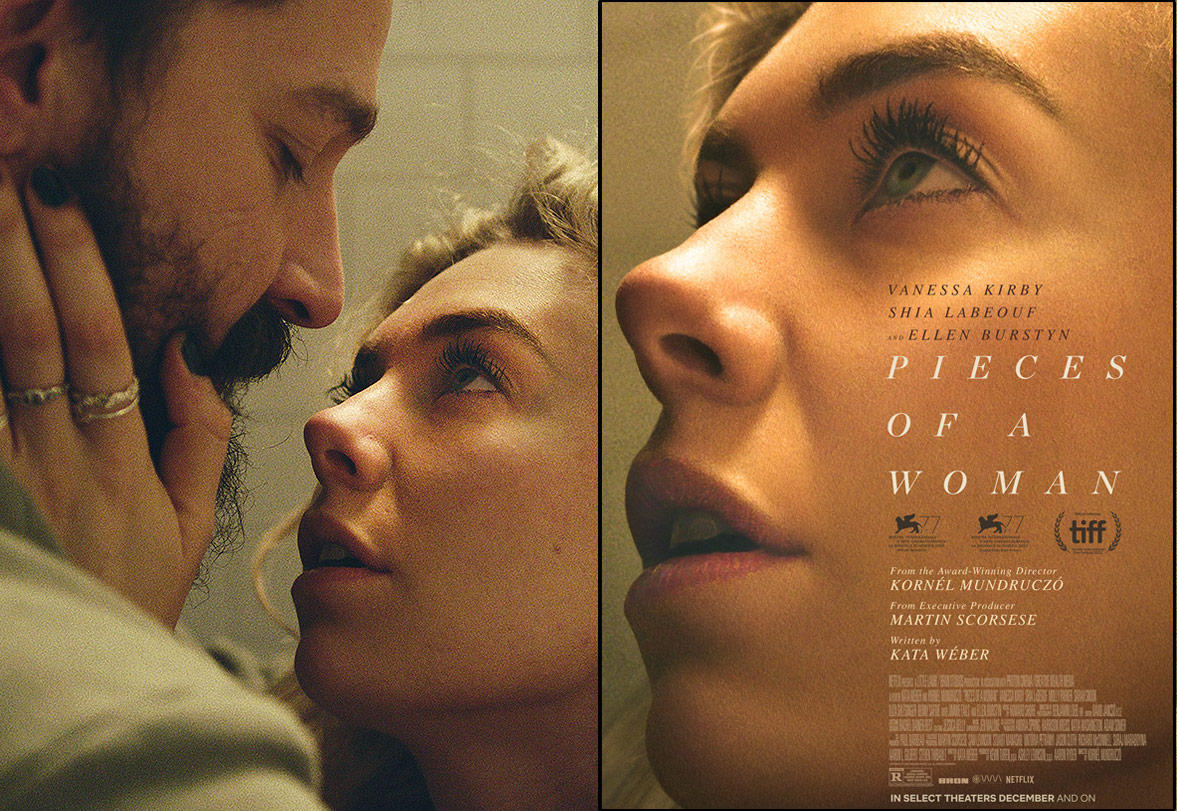 January 7, 2021 | 5 Comments
Since his ex-girlfriend FKA twigs charged Shia LaBeouf with physically and sexually abusing her, his image and name have been absent from promos for Pieces of a Woman.
---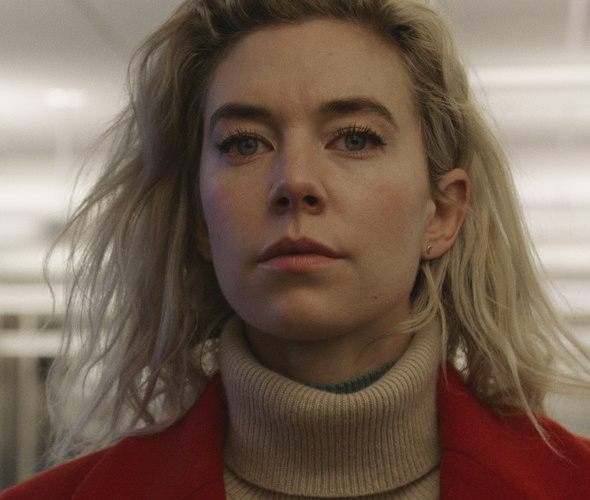 January 6, 2021 | 1 Comment
Netflix's Pieces of a Woman is a harrowing drama that centers on unimaginable grief and loss. Watch out for Vanessa Kirby and Ellen Burstyn in this film.
---