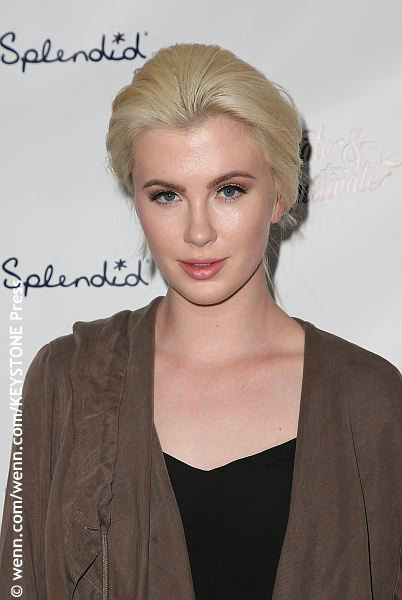 Ireland Baldwin, 19, the daughter of  Alec Baldwin and Kim Basinger, has checked into a rehab facility in Malibu to get help for emotional trauma.
The model checked herself in to the Soba Recovery Center this past weekend and took to Twitter to explain, telling fans:
"I checked myself into Soba for two weeks to just get away for a little bit. I'm not much a party cat but I am here deal with some emotional trauma and getting the intensive therapy I needed in order to recover. Someday I'll feel ready to share my story openly without feeling the way I do. Right now I just needed a breather. I needed a chance to work on myself and gather all the tools I need to overcome everything that I had been through and rid myself of all the pain I locked away in unreachable places."
It has been a rough month so far for Ireland. A few weeks ago she was rushed to Cedars-Sinai Medical Center in Los Angeles with severe stomach pains. It turned out to be appendicitis and she had to undergo emergency surgery. It was also revealed this week that Ireland recently broke up with her girlfriend, rapper Angel Haze.
Ireland is best known for the voice-mail left by her very angry father in 2007 that went viral, in which Alec called the then 11-year-old a "rude thoughtless pig."  Alec apologized for message but had his visitation rights with his daughter suspended temporarily over the incident. ~Suzanne Coolen