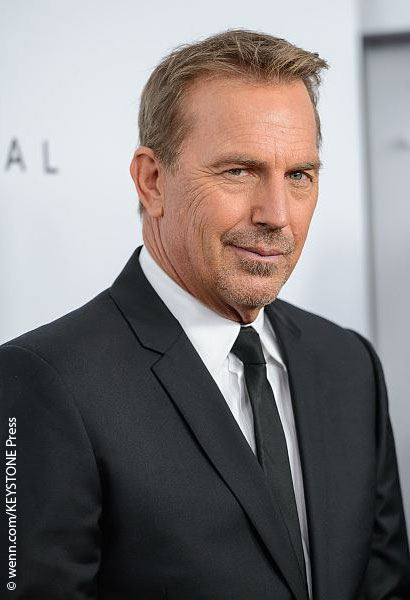 Kevin Costner is suing Kylin Pictures after the Chinese production company allegedly used his name to sell a film and then removed him from the project without pay.
According to The Hollywood Reporter, Kevin and Treehouse Films are filing a suit for breach of contract and fraud to the tune of $3.85 million.
In April, Kylin Pictures reportedly signed a contract with the actor's production company Treehouse Films and Beacon Films to produce and rewrite the script for the film Shanghai Sojourners, which follows a Chinese woman who helps her Jewish lover escape from Nazis during World War II.
The lawsuit, filed in Los Angeles County Superior Court on Tuesday, claims that Kevin and producer Armyan Bernstein were set to receive a producing fee of $3 million, while Treehouse and Beacon were to be paid $1 million for overhead fees and a share of the profit.
Kevin alleges that during this summer's Shanghai Film Festival, Kylin attracted multiple investments by promoting his and Treehouse's involvement in the film. However, according to the suit, the production company decided to fire Treehouse on June 12, but waited until August 29 (after the festival) to inform them of the termination.
Along with breach of contract and fraud, the Oscar winner is also suing for goods and services rendered, as he says he had already re-written 104 pages of the script, but was only paid $150,000 for an initial fee. He and Treehouse will also be seeking a film credit, as well as the agreed-upon profit share should the film be produced.
In a brief statement to THR, a spokesperson for Kylin said, "We are unable to discuss the matter at this time, although we will be happy to make a statement once the suit has concluded." ~Shelby Morton