The Art of Racing in the Rain is charming – movie review
By Tribute on August 8, 2019 | 4 Comments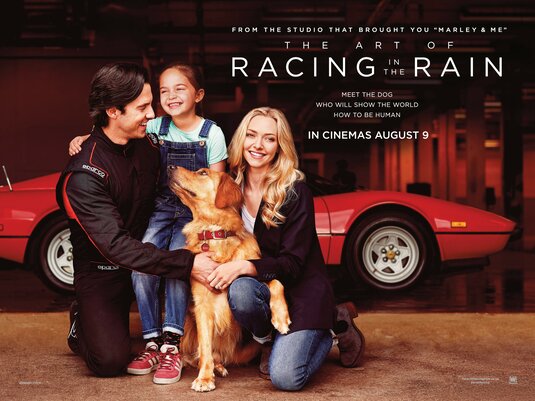 The Art of Racing in the Rain is a comedy-drama based on the 2008 novel of the same name by Garth Stein. The film is told from the perspective of Enzo (voiced by Kevin Costner), a Golden Retriever who is adopted by Denny Swift (Milo Ventimiglia), a race car driver.
This is the latest in a new genre of films pet lovers just can't seem to get enough of, in which a pet narrates a heart-wrenching story. We have been gifted with films such as A Dog's Way Home and A Dog's Purpose, and now from the same studio that produced Marley & Me, we are presented with The Art of Racing in the Rain.
In this coming-of-age film, we see Enzo's life evolve from a puppy to a wise old dog, while at the same time we follow his owner Denny's life transformation.
Denny, a man with dreams of becoming a Formula One race car driver, chooses Enzo from a litter of puppies. Denny specializes in the art of racing in the rain, with the mentality that "the car goes where the eyes go," a motto that Enzo very quickly adopts.
One day Denny is on a walk with Enzo, and they stop at a grocery store, where Denny first meets Eve (Amanda Seyfried). Eve is a beautiful ESL teacher who quickly falls for Denny. They are catapulted into a love that Enzo comically fails to understand, and that makes him somewhat jealous.
Soon after they meet, Denny and Eve get married, much to the disapproval of Eve's parents, Maxwell and Trish (Martin Donovan and Kathy Baker). Eve's parents reject Denny's career because of the peril he faces in each race, and the amount of time he spends on the road rather than at home. Their disdain is validated when Denny misses the birth of his daughter due to a race.
From this point on, things begin to go downhill for Denny. Eve gets sick and the conflict between Denny and Eve's parents grows. We see Denny face some of the most difficult times in his life — all through Enzo's perspective. From death to assault charges, and nearly losing his daughter, Enzo is beside Denny every step of the way, proving to be a man's best friend.
The film comes full circle, pulling at your heartstrings. However, although Enzo's life is explained in depth, it would have been nice to know a little bit more about Denny — we never meet his family (if he has any) and know nothing about his childhood.
Milo Ventimiglia has come a long way since his breakout role as Jess on Gilmore Girls. In this movie he plays his part well — the character is similar to the one he portrays on the television series This is Us, that of a sweet, loving, hard-working father.
Amanda Seyfried is a chameleon who has proven to us time and time again that she can play any character. In this film she takes on the role of a lover, daughter, mother and cancer patient. Together, Ventimiglia and Seyfried make a lovely couple with great chemistry.
Enzo, voiced by Costner, is a charismatic, loveable character whom we see evolve — almost reincarnate — into a whole new person. He learns many life lessons from Denny, and from watching TV, which he applies to his everyday life. One of the key takeaways from this film is the line, "The car goes where your eyes go," which is what Enzo takes to mean: "That which we manifest is before us." The film captures the essence of this line perfectly, as everything that ends up happening for both Enzo and Denny is because they spoke it into existence.
However, the film moves a little too quickly at times. Leading up to one of the film's saddest scenes, the movie moves at a pace that is too rapid to fully feel a connection to the characters. Especially with Eve, the audience doesn't have a chance to see the depths of her character, and therefore isn't as emotionally involved as we could be — it just doesn't hit hard enough.
Overall, the movie is sweet, and it ties perfectly together at the end. Although a little more depth for the characters would have made it better, it is still a charming family movie that everyone — especially animal lovers — will enjoy. I give this film 3 out of 5 stars. ~Emily Chavez
If you have seen The Art of Racing in the Rain and would like to rate/review it yourself, click here.
---
---
---
---
Similar Articles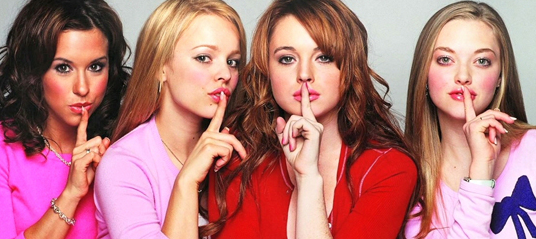 October 3, 2019 | 3 Comments
It's Oct. 3, which means it's Mean Girls Appreciation Day! To celebrate the film's 15th anniversary, we're giving one lucky winner a Blu-ray copy of the movie!
---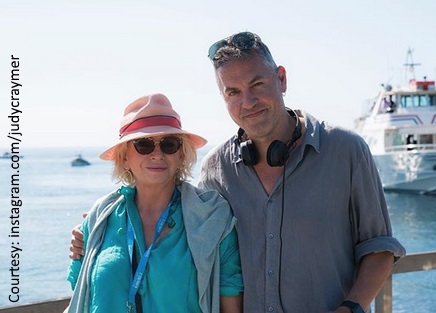 October 24, 2018 | Leave a Comment
We spoke with Ol Parker about writing and directing the musical sequel, Mamma Mia! Here We Go Again, and bringing together the entire cast and crew again.
---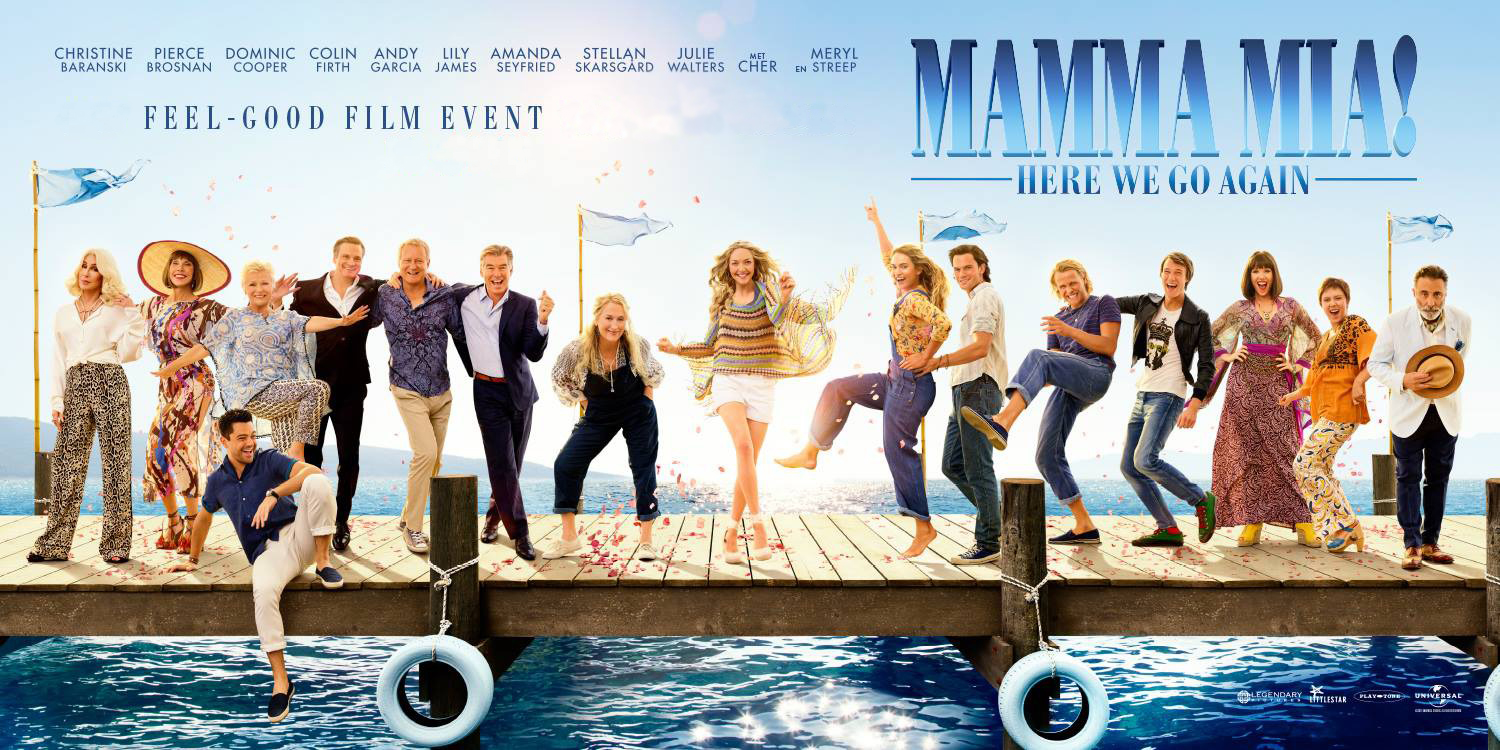 October 23, 2018 | 3 Comments
We review the musical sequel, Mamma Mia! Here We Go Again, once again starring Amanda Seyfried, with new additions such as Lily James added to the cast.
---