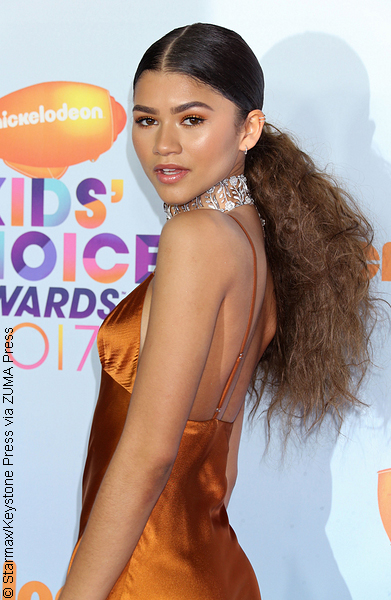 The Kid's Choice Awards took place Saturday (March 11), and in true KCA fashion, the night promised a lot of fun, and even more slime!
Hosted by John Cena, highlights from the show included crowd-pleasing musical performances from Camila Cabello and Machine Gun Kelly, as well as U.K. girl group Little Mix, who also took home the award for Favorite Global Music Star.
The 2016 big screen comedy Ghostbusters proved to be one of the night's biggest winners. The female-led remake dominated the movie awards with three wins, including Favorite Movie, Favorite Movie Actor (Chris Hemsworth), and Favorite Movie Actress (Melissa McCarthy).
Kevin Hart also received three awards (and a face-full of slime), two of which were for his role as the deviously cute bunny Snowball in The Secret Life of Pets.
See the full list of Kid's Choice Awards winners below! ~Ashleen Grange
Television
Favorite TV Show – Kids' Show
Henry Danger
Favorite TV Show – Family Show
Fuller House
Favorite Reality Show
 America's Got Talent
Favorite Cartoon
SpongeBob SquarePants
Favorite Male TV Star
Jace Norman (Henry, Henry Danger)
Favorite Female TV Star
Zendaya (K.C., K.C. Undercover)
Movies
Favorite Movie
Ghostbusters
Favorite Movie Actor
Chris Hemsworth (Kevin, Ghostbusters)
Favorite Movie Actress
Melissa McCarthy (Abby, Ghostbusters)
Favorite Animated Movie
Finding Dory
Favorite Voice From an Animated Movie
Ellen DeGeneres (Dory, Finding Dory)
Favorite Villain
Kevin Hart (Snowball, The Secret Life of Pets) 
Favorite Butt-Kicker
Chris Evans (Captain America, Captain America: Civil War)
BFF's (Best Friends Forever)
Kevin Hart & Dwayne Johnson (Bob/Calvin, Central Intelligence)
Favorite Frenemies
Ginnifer Goodwin & Jason Bateman (Judy/Nick, Zootopia)
Most Wanted Pet
Snowball from The Secret Life of Pets (Kevin Hart)
#Squad
Finding Dory – Ellen DeGeneres, Albert Brooks, Kaitlin Olson, Hayden Rolence, Willem Dafoe, Ed O'Neill, Ty Burrell, Eugene Levy
Music
Favorite Music Group
Fifth Harmony
Favorite Male Singer
Shawn Mendes
Favorite Female Singer
Selena Gomez
Favorite Song
"Work From Home" — Fifth Harmony feat. Ty Dolla $ign
Favorite New Artist
Twenty One Pilots
Favorite Music Video
"Juju on That Beat" — Zay Hilfigerrr and Zayion McCall
Favorite DJ/EDM Artist
Calvin Harris
Favorite Soundtrack
Suicide Squad
Favorite Viral Music Artist
JoJo Siwa
Favorite Global Music Star
Little Mix (U.K.)
Other Categories
Favorite Video Game
Just Dance 2017