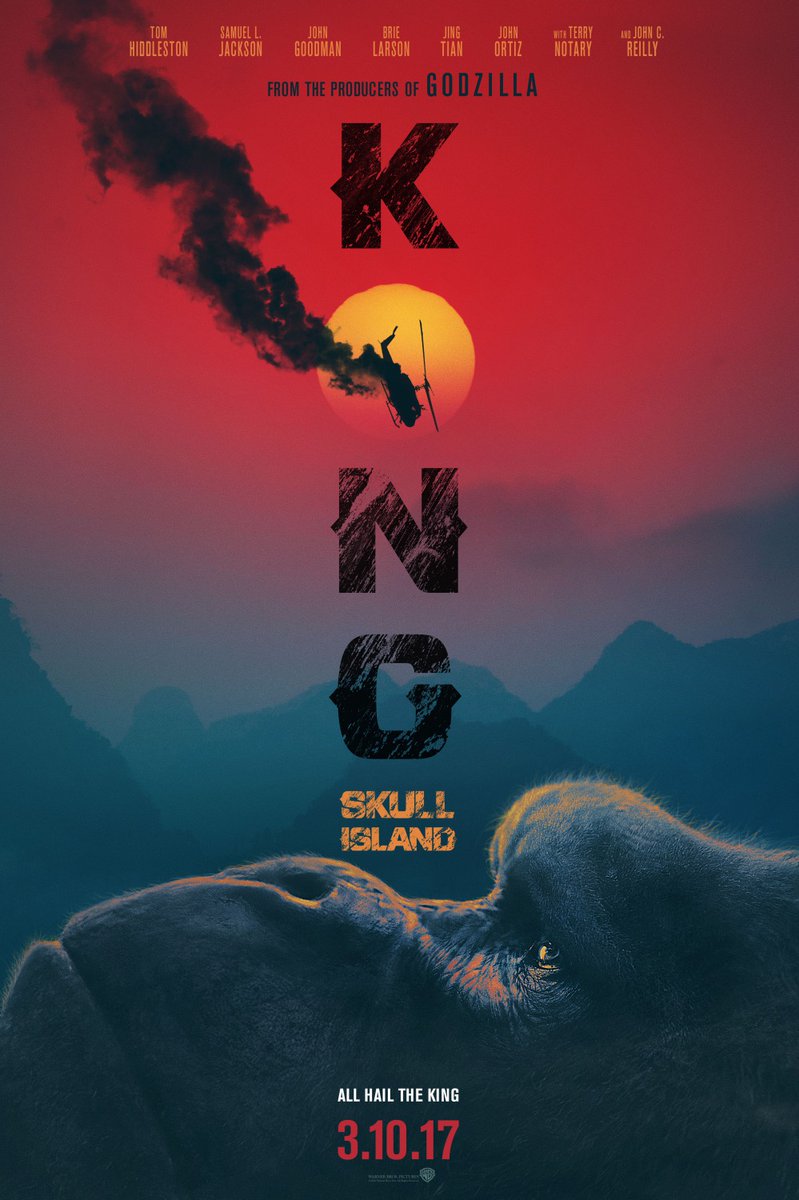 The highly-anticipated movie monster reboot Kong: Skull Island finally hit theaters this past weekend and climbed its way to the top of the box office to beat Wolverine solo film Logan.
Kong: Skull Island came in first taking in an estimated $61M in its opening weekend at the box office. A new reboot in the King Kong monster franchise, the film was popular with moviegoers, nabbing a rating of 3.2 stars from our users.
Logan, the 10th film in the X-Men franchise, which finds Hugh Jackman donning the persona of the bristly and clawed mutant for the last time, couldn't quite slash its competition from this week's big box-office release, Kong: Skull Island. The R-rated action flick dropped to second, adding another $37.9M in its second week to make its current gross $152.7M. The film has been a hit among audiences and has garnered a stellar 4.6 star rating from our users.
In third in its third week at the box office is the comedy/horror flick Get Out. Directed by comedian Jordan Peele, the movie is still captivating audiences, taking in an additional $21.1M, making its current total $111.1M. On this site, moviegoers have given it a rating of 3.7 stars.
Fourth spot goes to The Shack. Based on the bestselling novel by Canadian author William Paul Young and starring Sam Worthington and Octavia Spencer, the film keeps inspiring audiences in its second week as it pulls in $10.1M to make its current gross $32.3M. It has a rating of 4.6 stars from our users.
Rounding out the top five was The LEGO Batman Movie in its fifth week in theaters. The animated comedy has grossed a current total of $159M, with $7.8M of that coming from this weekend's box office earnings. The movie earned a 4.6 star rating from our users. ~Alexa Caruso